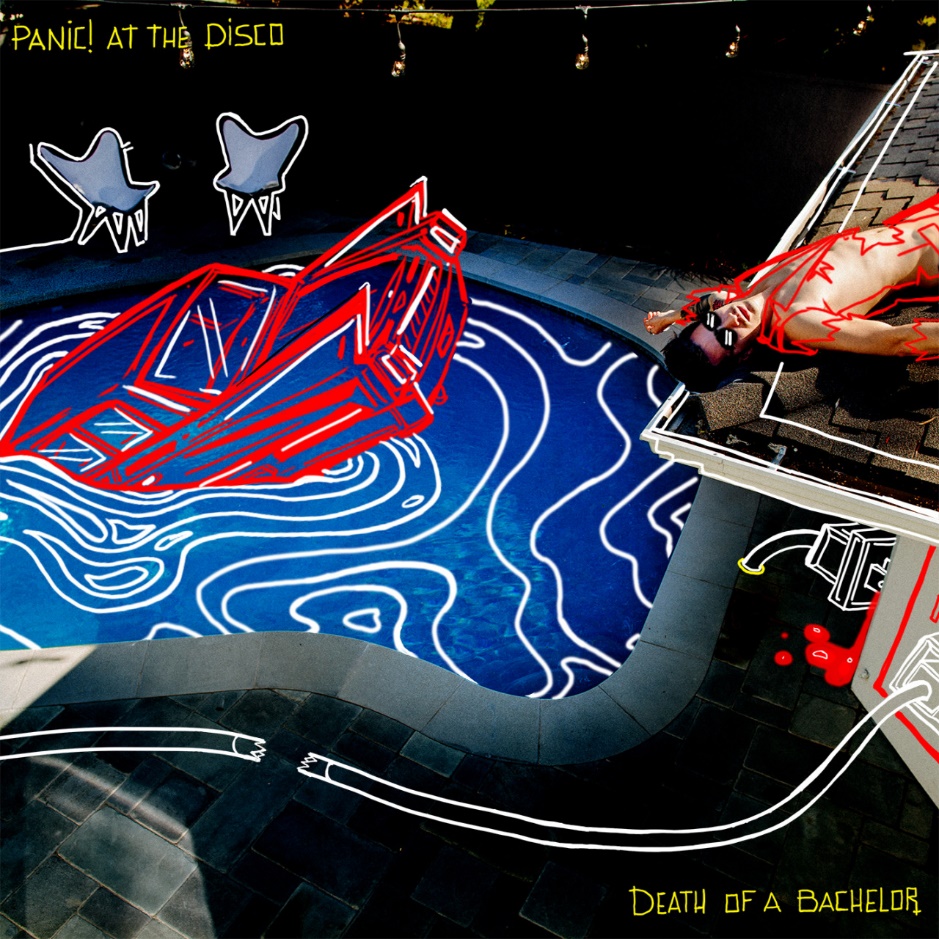 Panic! At The Disco's newest studio album, Death of a Bachelor, is something unique to the band's usual repertoire, to signal a major change in the band's make-up.
After their previous album in 2013, Too Weird To Live, Too Rare To Die, drummer Spencer Smith left the three-piece band to tackle his drug addiction. On April 2, 2015, Dallon Weekes left because he felt that he was not contributing to the band, leaving Brendon Urie as the sole remaining member. However, that did not deter Urie from creating more new music, thus "Death of a Bachelor" was born.
Urie was a one-man show for this album – he produced it, penned all the lyrics, sang every song and played every instrument except the horn.
The album was created to show how Urie is putting all that happened with the band in his past; showing that he has evolved from how they were before. The title song Death of a Bachelor, about how he put his bachelor status to bed, sets the tone for the album. The song is a blend of the sound of the legendary Frank Sinatra with the beat of Beyoncé's Crazy in Love. It shows off the unconventional nature of Panic!'s sound, the versatility of Urie's vocals and the creativity that runs through the album.
Moving from song to song, the album shifts gear. The smooth crooning of Death of a Bachelor contrasts with the crazy guitar riffs and electropop tune of Don't Threaten Me with a Good Time. The album was inspired by Sinatra and B52's Rock Lobster but mixed with contemporary sounds.
The album opens with the fun Victorious, with cheerleaders in the background singing along with the chorus, and closes with the slow ballad Impossible Year. The transition from the fun, crazy times that Urie went through to the softer, more serious moments proves that the album was well thought out and well executed.
Personally, I find Death of a Bachelor to be a good album. There is a mix of upbeat, fast-paced songs that get your blood pumping and slower songs that shows off Urie's diverse vocal range. This album shows that even as a one-man band, Urie can do it all and create a crowd-pleaser.
Compared to their first few albums, the sound of the band has evolved so much, from baroque rock and electro punk to the pop and rock of the new album. The evolution is worth hearing in this new album.
Even though the album is a tad bit short with only 11 tracks, all the songs are enjoyable and leave me wanting more. Hopefully Urie will release a deluxe version with more songs to satisfy my craving.
Rating:
8/10