Mention "vegan" or a "plant-based diet" and the image of heaps of raw vegetables come to mind. Eat clean? Yes. Appetising? Maybe. Truth is, a vegan diet is more than over-priced, boring salads, day in, day out. Did you know that there are vegan burgers and dairy-free ice cream? Kassandra Binte Kasman gives us a low-down on where you can go to indulge in interesting plant-based food options that might surprise even vegans.
SAUTE-SAN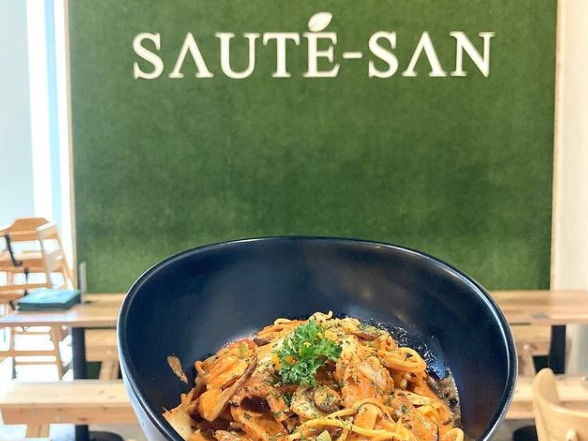 Saute-San is Singapore's first halal-certified Japanese and Korean plant-based restaurant where the dishes are prepared using only natural ingredients. Add some spice to your life by ordering the Spicy Bulgogi Tofu Mixed Shroom with Rice ($13.90). The popular dish comes with a healthy mix of mushroom, tofu, mixed capsicum and cabbage pan-fried with spicy bulgogi sauce and in-house chili.

Address: City Square Mall, 180 Kitchener Rd, #03 – 23 / 24, Singapore 208539
Opening Hours: 11:00 a.m. – 10:00 p.m. (Daily)
LOVING HUT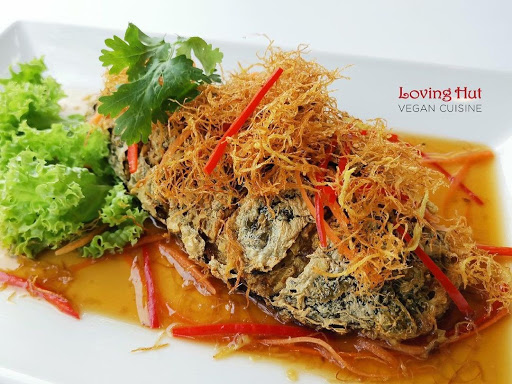 Loving Hut is one of the few fully vegan restaurants in Singapore. What surprises diners is the extensive menu that ranges from western to local dishes. Almond Crumb Fillet ($14.90) is a must-try if you are new to vegan food. As compared to the other four burgers in the menu, it replaces the bread with the fillet itself and it is also omni meat. We also recommend the Nyonya Laksa Lemak ($9.90) — a vegan rendition of Laksa topped with tofu cakes and prawn as well as Banana Leaf Nasi Campur ($12.90) which is served with scrambled tofu, rendang mock meat and prawn crackers. With such a creative and extensive menu, it is no wonder that Loving Hut has been voted by Best in Singapore as top 7 for vegan restaurants in Singapore.

Address: 229 Joo Chiat Rd, #01-01, Singapore 427489
Opening Hours: 11:30 a.m. – 9:30 p.m. (Daily)
LOVE HANDLE BURGERS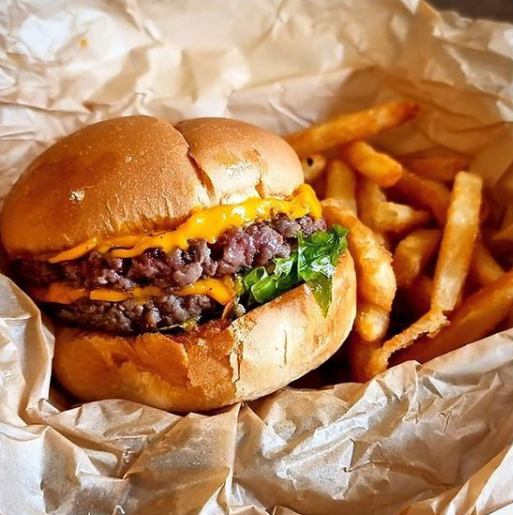 Love Handle Burgers has a wide selection of burgers using plant-based meats. Check out the 'Vegan Ramli' ($15), which as the name suggests, is a vegan version of Ramli burger. It has a tangy garlic flavour and unique eggless frittata used to replace the egg in the Ramli burger most of us are familiar with. For desserts, go for the Vegan Chocolate Brownie ($8) which is served with salted vanilla vegan ice cream. Love Handle Burgers is a great place to introduce your friends to vegan food.

Address: 8 Ann Siang Hill, Singapore 069788
Opening Hours: 11 a.m. – 9 p.m. (Daily)
CARROTSTICKS AND CRAVINGS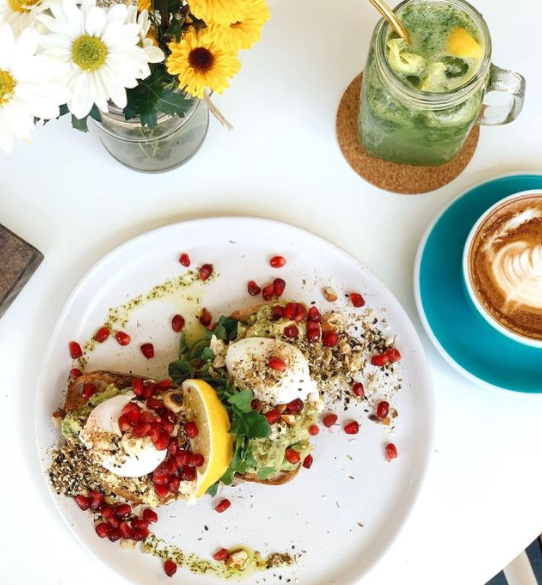 Bored of the same old vegan dishes? Head down to Carrotsticks and Cravings if so. Owned by Terri-Anne, a Melbourne expat living in Singapore, the cafe serves brunch options such as food bowls, sandwiches and sourdough — perfect for a chill and relaxing afternoon. Moreover, Carrotsticks and Cravings makes an attempt to encourage sustainable practices by using fresh ingredients. The menu includes options such as vegan, dairy, gluten and refined sugar-free food items. Their must-tries include the Smashed Avo ($18) served with feta on a toasted herb sourdough and Acai Berry Bowl ($14) made with acai berries and blended pineapple, topped with peanut butter or coconut shavings, perfect for a delightful afternoon treat.

Address: 75E Loewen Road 248845
Opening Hours: 8 a.m. – 4 p.m. (Weekdays), 8 a.m. – 6 p.m. (Weekends)

Address: 7 Rodyk St #01-34 238216
Opening Hours: 7:30 a.m. – 4 p.m. (Weekdays), 7:30 p.m. – 6 p.m. (Weekends)

KIND KONES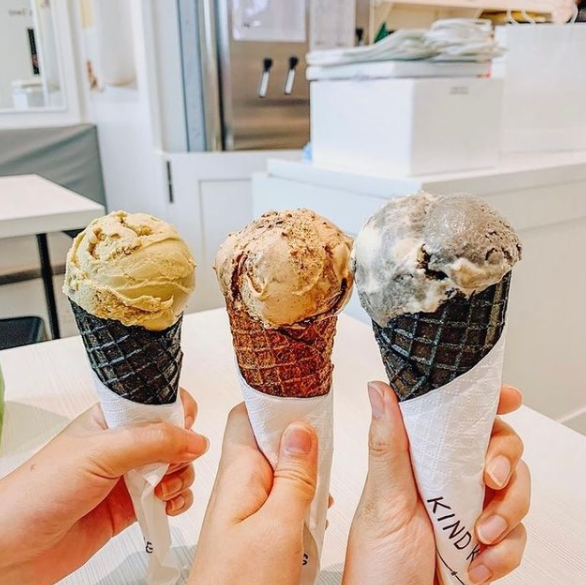 After eating yummy, but heaty food, ending it off with a cold dessert is the best thing to do. Kind Kones is an all-natural vegan ice cream brand that is dairy, egg, refined sugar-free, with some gluten-free options as well. Some popular flavours include Almond Brittle Fudge, Black Forest, and Pandan Gula Melaka. They also have flourless and wholemeal cones to choose from. Prices for the single scoop range from $5.90 for standard flavours and $7.90 for premium flavours. Though the ice cream is 100% plant-based, the flavours are not compromised, definitely a hit for both vegans and non-vegans.

Address: B1-27/K1, Forum The Shopping Mall, 583 Orchard Road, Singapore 238884
Opening Hours: 10 a.m. – 10 p.m.

Address: B1-15, The Paragon, 290 Orchard Road, Singapore 238859
Opening Hours: 10 a.m. – 10 p.m.