The holidays are finally here! With the stress of schoolwork and having to keep up with projects, what better way to de-stress by visiting some of Singapore's newest fun-filled attractions during the holidays!
1. The Winter Shooting Arena @ Snow City Singapore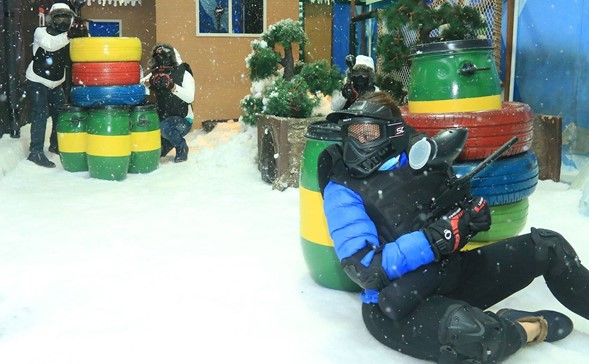 Looking for a new, fun way to chill with your friends? Look no further! Check out Snow City's latest installation yet: an exhilarating target shooting experience in sub-zero temperatures.
Get decked out in your winter gear (jacket and boots provided) and brace yourself to battle it out with your friends in the brand-new shooting arena.
Not only is this a fun experience, it's also a great opportunity to get some physical exercise as a group. You will be guaranteed a solid workout as you work on shooting the target, defending your "turf" by dodging shots and squatting behind obstacles all while sliding about in the slippery snow.
Opening Hours: Tue-Fri 10 a.m.-1 p.m. & 2 p.m.-5 p.m. (6pm on Weekends, PH and School Holidays)
Price: ranges from $19 – $28+
Website: http://www.snowcity.com.sg/about-us/new-winter-shooting-arena
2. Adventure HQ @ Khatib HomeTeamNS Clubhouse!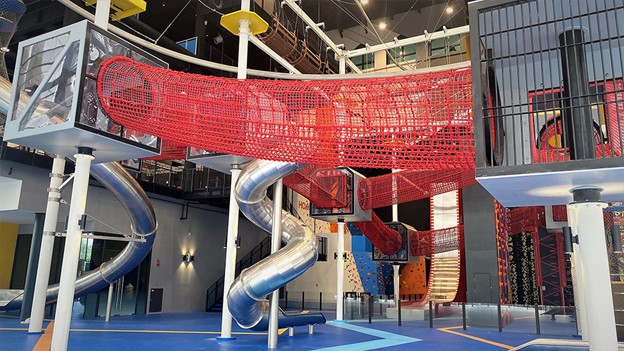 Not a fan of the cold? Fret not! How about a trip to Adventure HQ at the newest HomeTeamNS Clubhouse? Located a short walk from Khatib MRT station, you won't be able to miss the building!
Unleash your inner child and try out the many different attractions in the 2,800sqm activity hub. Sweat it out in the Urban Climb Zone, with 24 themed activities such as climbing wobbly skyscraper pillars, dropping 90 degrees down from 8 metres in the air and even challenging your friends to a vertical wall race.
You could also get your adrenaline rush by zooming down the Fireman Slide, which stands four storeys high. Additionally, you could pretend to be the next Ninja Warrior and experience the Ninja Course, before trying out the Sky Venture, a high elements obstacle course with 16 different obstacles hanging 15 metres overhead.
However, if heart-racing ventures are not your forte, you could opt for the Climb Combo package and practice your rock-climbing skills on the Urban Climb course for a rocking good time.
Opening Hours: 10 a.m.-10 p.m. (Time slots: 10 a.m.-1:30 p.m., 2 p.m.-5:30 p.m. and 6 p.m.-9:30 p.m.)
Price: ranges from $40 – $68++
Website: https://www.hometeamns.sg/khatib/adventurehq/
3. Jurassic Mile @ The Changi Coastal Park Connector!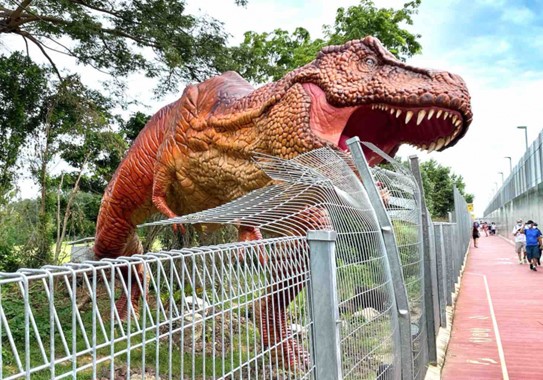 Stretching over a kilometre from East Coast Park along the Changi Coastal Park Connector, visitors can choose to take a nice stroll or a scenic bike-ride while admiring the realistic display of the amazing life-sized dinosaurs. The display also includes over 20 different prehistoric creatures from nine different species too!
Who said dinosaurs were only for children to enjoy? Embrace the sensory experience of a world filled with t-rexes and velociraptors along the Jurassic Mile and be sure to snap some Insta-worthy photos for the memories too.
Opening Hours: 24 hours
Price: FREE!
Website: https://www.changiairport.com/en/discover/changi-airport-connector/jurassic-mile.html
4. Coca-Cola themed 7-Eleven @ Raffles Place!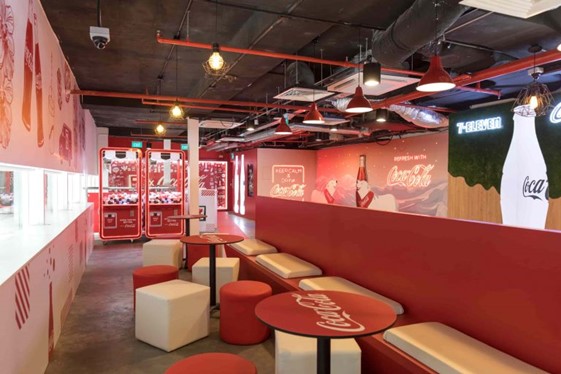 Take a break from being outside in the hot sun to grab a quick bite or a cold drink and spend some time in the two-storey Coca-Cola themed 7-Eleven with your friends instead!
Unlike other 7-Eleven outlets, this store is decked out in a cool and chic Coca-Cola theme with memorabilia throughout. The store located at the House of Eden on 4 Robinson Road and has an undeniably unique atmosphere compared to your typical 7-Eleven.
Patrons can make their food purchases on the first floor and continue to make way up the Coca-Cola staircase to the second floor to relax and recharge.
In the relaxation area, there is a simple dining space to enjoy your ready-to-eat meals, claw machines to win little trinkets and even a foosball table to challenge your friends at a fun game of skill while you enjoy your snacks and beverages.
Opening Hours: 7 a.m.-11 p.m.
Price: FREE
Website: Not available