It was her first Olympic experience and Shanti Pereira was relishing every moment in Tokyo.
Despite the disappointment of not qualifying for the finals of her 200m event, Pereira's timing of 23.96 seconds was her season's best. The sprinter still holds the national records at 23.60 seconds and also for the 100m mark of 11.58 seconds.
"I couldn't believe that I just competed [on] the biggest stage ever," The Republic Polytechnic alumna told the Republican Post as she reminisced.
She shared that the whole Olympics experience was surreal, and she was still taking it all in even after she arrived back in local shores from the Japanese capital.
"Athletes would love to be able to experience being at a major competition like this one, with everyone in the village and everything," Shanti shared. From the prominence of the competition itself to being with other athletes in the Olympic Village, it was a dream come true for her.
It was something that kept her motivated through the tough training and the event itself.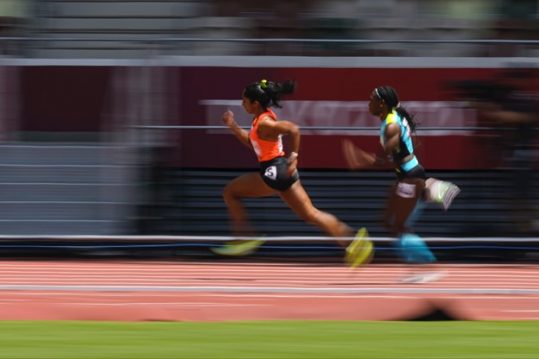 Pereira described the Olympic experience as "different", due to it being held in the midst of a pandemic. She even remarked that she was thinking more about the two-week long quarantine that she would have to serve on her return to Singapore.
Pereira also credited her motivation to the fact that she was able to compete after a long period as well as her support system that included friends, family and her coach.
Her family, she said, was her pillar of strength since day one and has been there for her throughout her running career. It was with their support that she juggled school, work, and training all these years.
As far as distractions go, Shanti noted that food was her biggest distraction.
Like many others, she enjoyed Singaporean food, naming carrot cake, kway teow, and Hokkien mee as the reasons why she needed to stay disciplined and watch what she ate.
"I'm not totally cutting myself off from everything, because that's not very healthy, but just having the discipline to watch what I eat and know what to eat at the right time," said Pereira.
ROUTINE BEFORE RACE
Rituals and superstitions are common feature among sports men and women and generally a part of sporting culture across the globe.
Serena Williams wears the same pair of unwashed socks when she is on a winning streak.
Pereira also has a routine before every race. She gets her nails, eyebrows, and hair done as it gives her a boost of confidence on the tracks.
Also, she takes a few minutes before the race to close her eyes, listen to music, and visualise her race plan. She states that she wants to use her competitors to push herself, and this helps her to "run [her] own race" and not get overly distracted by them.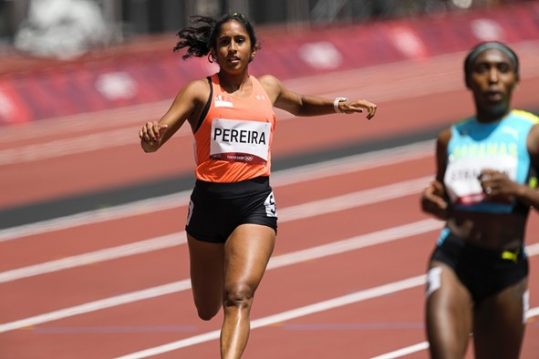 DEALING WITH MISCONCEPTIONS
Pereira is also active on social media for good reason.
She tries to address some misconceptions about the sport. They include the notion that short-distance events such as hers are easier.
"The speed you have to run in that distance is crazy compared to a longer distance," Pereira explained.
When asked about how she dealt with these, she replied that she would try to inform people by posting about her training on social media.
Pereira also left a message to budding athletes – if you are looking to pursue your sport for the long term, it is alright to go down the road less travelled, even if a professional sporting career is not that common in Singapore.
She said many people give up the sport to pursue something else, but if you love it, then just keep going.
"Believe in yourself and be confident in yourself that this is the right path for you," said Pereira.