Want a good laugh? This is the movie for you. With the dynamic duo Dwayne Johnson and Kevin Hart, the comedian Jack Black and the multi-talented Karen Gillan, Jumanji: Welcome to the Jungle is the movie you have to watch.
Directed by Jake Kasdan, Jumanji: Welcome to the Jungle is a standalone sequel from the original Jumanji movie released in 1995. The film is a tribute to the lead actor in the original film, Robin Williams, who passed in 2014.
The plot follows the same idea where the players get sucked into a jungle-themed virtual world called Jumanji. Only this time, the players are four high school students, Spencer Gilpin, Anthony "Fridge" Johnson, Bethany Walker and Martha Kaply who were sent to detention in an old storage area.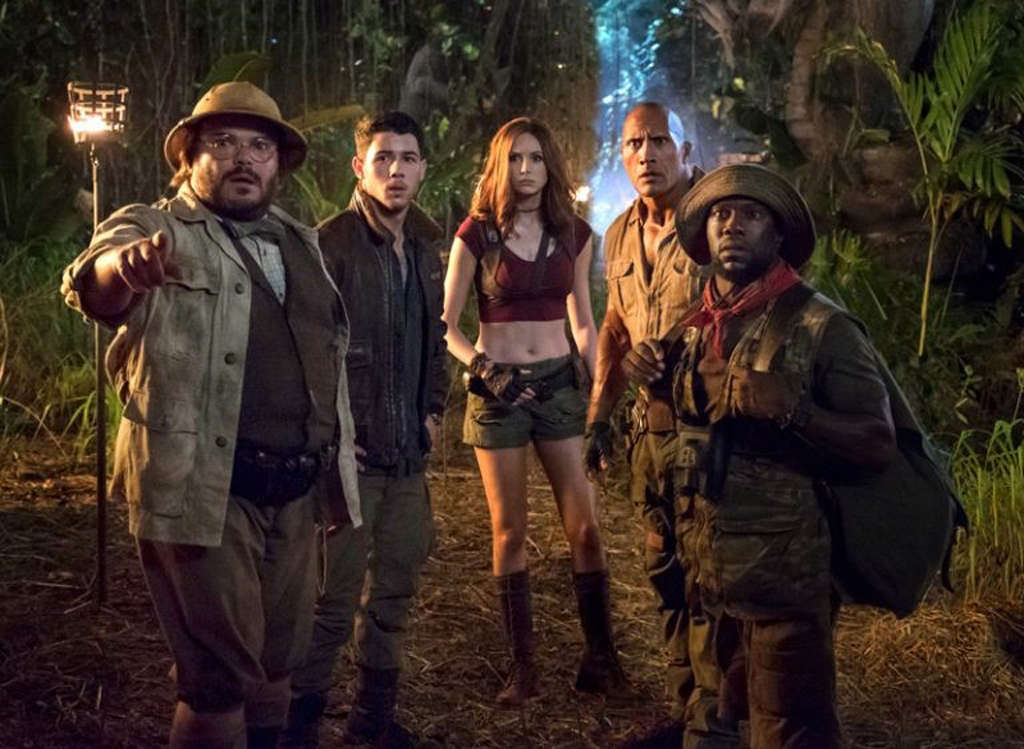 Spencer discovers the Jumanji game while exploring the room and convinces the rest to join him. After choosing their avatars, the four of them got sucked into the game and immediately realise that they have become the avatars they had chosen earlier.
Spencer's avatar is Dr Smolder Bravestone (Dwayne Johnson), Anthony's avatar is Moose Finbar (Kevin Hart), Bethany's avatar is Professor Shelly Oberon (Jack Black) and Martha's avatar is Ruby Roundhouse (Karen Gillan).
In the game, they each have only get three lives which are reflected as three lines on their wrists. To win the game and to return to civilisation, the four of them have to work together to restore the jewel of the jungle to its rightful place to save Jumanji from the villain, Bobby Cannavale.
In the middle of the game, they meet the fifth player, Alex, who has been stuck in Jumanji for 20 years. It turns out that Alex was their school senior who mysteriously disappeared years ago. This makes them as determined as ever to work together and get out of Jumanji.
One particular scene which stuck with me from the day I watched the movie was when Professor Shelly Oberon did a selfless act to give Alex one of her lives so that Alex could win the game and come home. The awwwww-inducing moment was the realisation that despite being short of "lives" herself, Professor Shelly Oberon decided to give it up for Alex.
While working together, the team has to put aside their differences, step out of their comfort zones and come together so that they can save Jumanji and get out of the game. To do that, they use their skills, prior knowledge and even their weaknesses to strategically move from one obstacle to the next.
The lead characters portrayed their inner personas perfectly and it is impossible not to get a good laugh.
Jumanji: Welcome to the Jungle is a hilarious and feel-good movie that is perfect for this time of the year.
Premiered in cinemas on Dec 21.
Runtime: 1 hour 59 minutes
Verdict:★★★★★★