All it took was a result slip.
Specifically, the Primary School Leaving Examination (PSLE) results which gave Dr Wan Rizal Wan Zakariah his first bitter taste of experiencing social stigmas.
The 43-year-old sports enthusiast described his grades as "surprising".
"I wasn't really an outstanding student, but I knew I wasn't far from being an Express student," Dr Wan remarked.
"All my friends were going into the Express stream, then suddenly you're just there and you don't know how to react. I tried to make it into a positive thing, and told myself, its okay, I didn't fail."
The disappointment at that age foreshadowed the years of being stigmatised.
Dr Wan said he came across biting remarks such as: "You look smart, but you're a normal student."
Football was a fond memory from secondary school but even that was clouded with negativity.
"I look forward to going to school early to play football with my friends. I guess I know, people have given me slack for going and being labeled as one of those Malay boys who like to play football but that's the truth."
But the full-time senior lecturer at Republic Polytechnic and Member of Parliament (MP) for Jalan Besar GRC perceived stigmas as motivation to grow.
While those hurtful words in his formative years lingered on Dr Wan's mind, they also strengthened him as a person.
"For me, I like to take the negative things and propel further because sometimes as humans, we tend to go to what we call a state of balance and comfort.
"Sometimes you need to go to the other side. I always think that these are challenges that's presented to us and if it's not too big for us, we should go and strive for whatever we can," he said.
Dr Wan added that he never regretted going to the Normal Academic stream because it allowed him to grow at his own pace.
GIVING BACK
Serving the community became a significant part of his life as he entered the education sector.
Dr Wan was an active member within the Muslim community in Singapore, and was involved in the Punggol Mosque Building Committee from 2010 to 2015 as Chairman and served in similar capacity at Al-Islah Mosque from 2015 to 2017.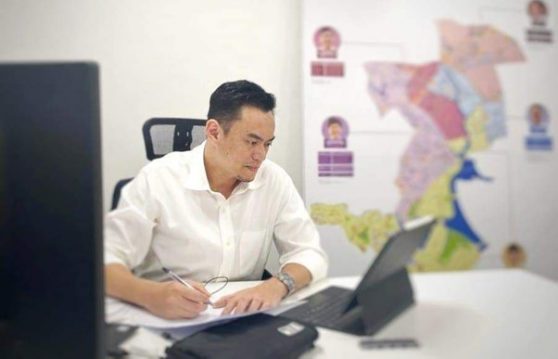 These experiences left a significant impact on him as he felt the roles were not just about building the mosques but also about nurturing a community.

His active contributions to the community were followed by an introduction to the political scene in Singapore when he became the Member of Parliament (MP) for Jalan Besar GRC.
Dr Wan described this phase of his life as an extension of everything he has done, from community work to being an educator at tertiary level.
The multiple hats that Dr Wan continues to wear have come with great demands.
As a father, an educator, a community leader and a politician, he said the key is planning ahead and time management, and highlighted the importance of that for students.
"When you see gaps … like I have this time and I should plan it on something. I think it's important, I make sure I have time to exercise and I have time for family. Of course, the rest of the time goes to the community," he said.
Beyond time management, Dr Wan stressed on the importance of being positive and working hard to reach your goals. "There's no substitute for being hardworking so you got to work hard for what you want. I think it's something we cannot deny. And it will be because, there will always be challenges in life," he said.