These days, cafes are a staple for most of us. Be it having brunch or dinner, they remain as one of our favourite places to go to as a getaway from the daily chores at home and work. Cafes are no longer just about a cup of caffeine or that sweet pastry sitting warm on the shelf. Many have taken to serving a full menu with continental cuisines that can range from Chinese, French to fusion as well.
Whether you are a serious café-hopper looking to discover more new cafe spots or you are just looking for more places to relax in, here is a list of five you should look out for on your next cafe adventure!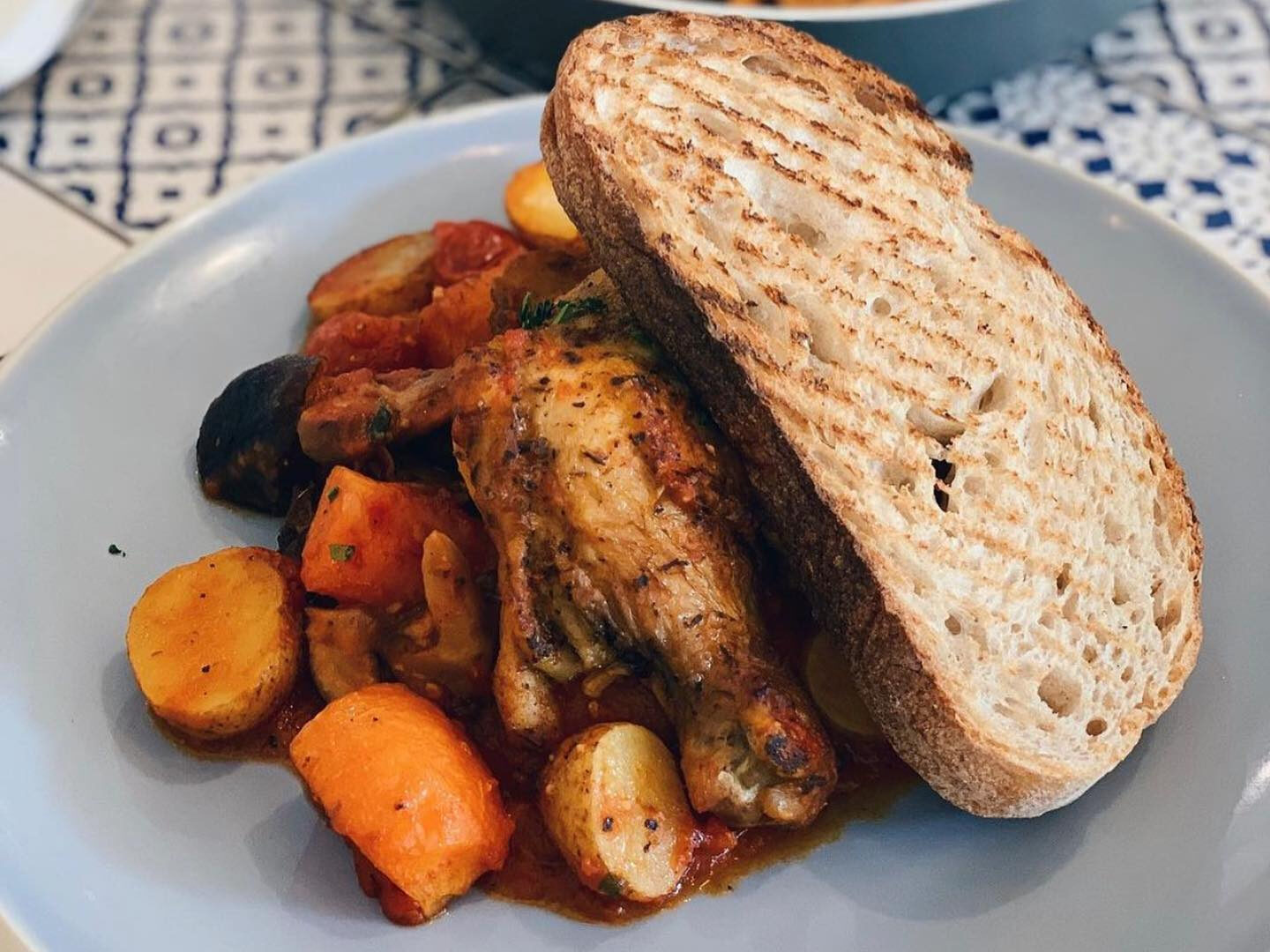 This is a cosy cafe that can be found in the quiet neighbourhood of Telok Blangah. It's a great spot to satisfy brunch cravings due to the wide variety of food choices. Their two savoury specialities, the Soft-Shell Crab Curry and Tom Yum Seafood Pasta will pull you in with the strong aroma of herbs and spices. These dishes are beautifully plated — garnished with grated parmesan cheese and topped with mint leaves, making them both a treat for the eyes and your tastebuds. The flavours of curry and tom yum are well-balanced, and not overly spicy, with a thick and creamy consistency to their sauce. Other than these mouth-watering dishes, they also serve a variety of finger foods such as Buffalo Wings and Truffle Fries. If you love finger foods, this is where you might want to pull up a seat!
Address: 16 Morse Rd, #01-207, Singapore 099228
Nearest MRT: Telok Blangah MRT
Opening hours: Mon-Fri: 10:00 a.m. – 8:30 p.m. | Sat-Sun: 9:00 a.m. – 8:30 p.m.
Price range: $15 – $20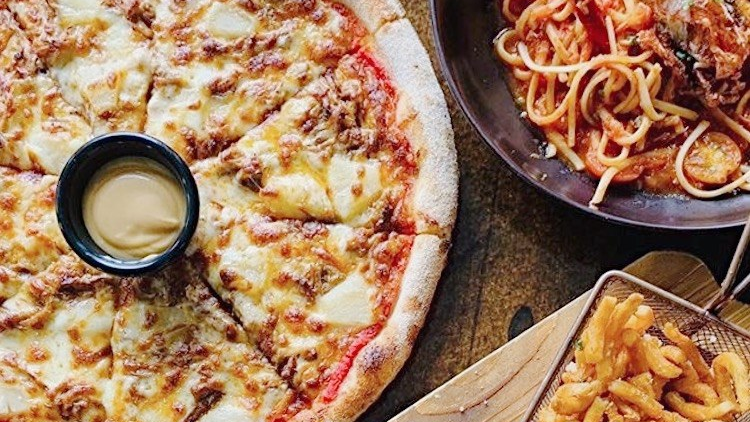 Wildseed Cafe is an indoor air-conditioned garden dining space with a flowery scent-filled garden atmosphere. Their menu has dishes such as the Wagyu Beef Pie, Pulled Pork Burger, Soft-Shell Chilli Crab Linguine and Bak Kwa Pizza, with an affordable price of $20 and below for each plate. Their Bak Kwa Pizza, especially, is a large one. The pizza crust has a nice texture — chewy with a delicious crisp on the edges. They are also generous with their toppings, such as mushrooms and olives, and the cheese sauce drizzle gives a perfect savoury touch. With generous servings of their mushroom and olive toppings and a sprinkle of their cheese sauce, their Bak Kwa Pizza is something you do not want to miss out on!

Address: Level 1, 3 Park Lane, Seletar Aerospace Dr, Park, 798387
Nearest MRT: Punggol MRT
Opening Hours: Mon-Fri: 8:30 a.m. – 9:30 p.m.
Price range: $12 – $25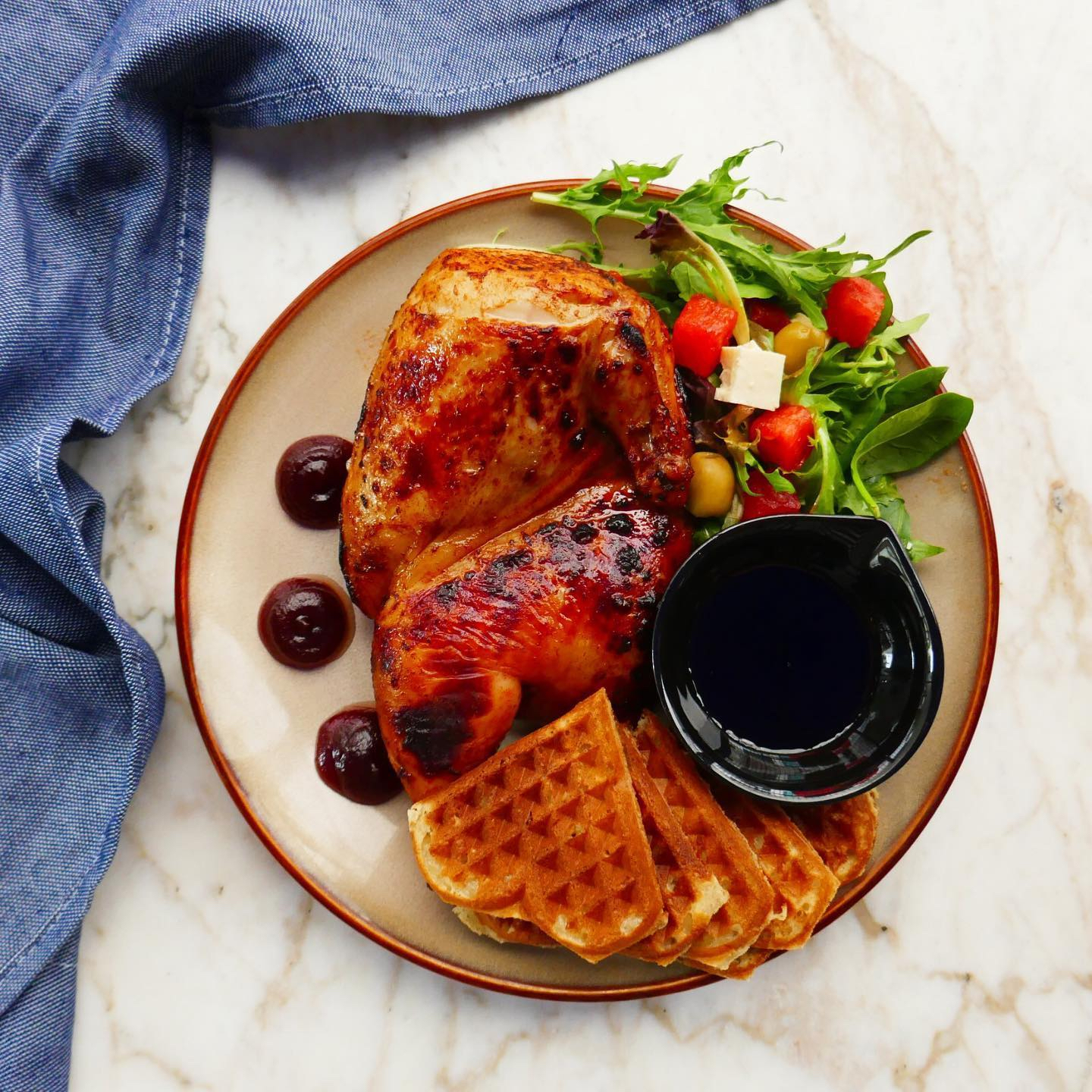 Wheeler's Yard is a bicycle-themed warehouse-turned-café located in the heart of Balestier, with both open-air and indoor dining. They are well-known for their breakfast menus, such as the Roasted Chicken Waffle and Big Breakfast Platter. Their Roasted Chicken Waffle looks visually appetising — with light charred marks on the roasted chicken, and the heart-shaped waffles glistening with honey. The sweetness of the waffles balances out the taste of the savoury chicken, giving a whole new definition for chicken and waffles.

Address: 28 Lor Ampas, Singapore 328781
Nearest MRT: Toa Payoh MRT
Opening Hours: Wed-Sun: 11:00 a.m. – 8:00 p.m.
Price range: $14 – $20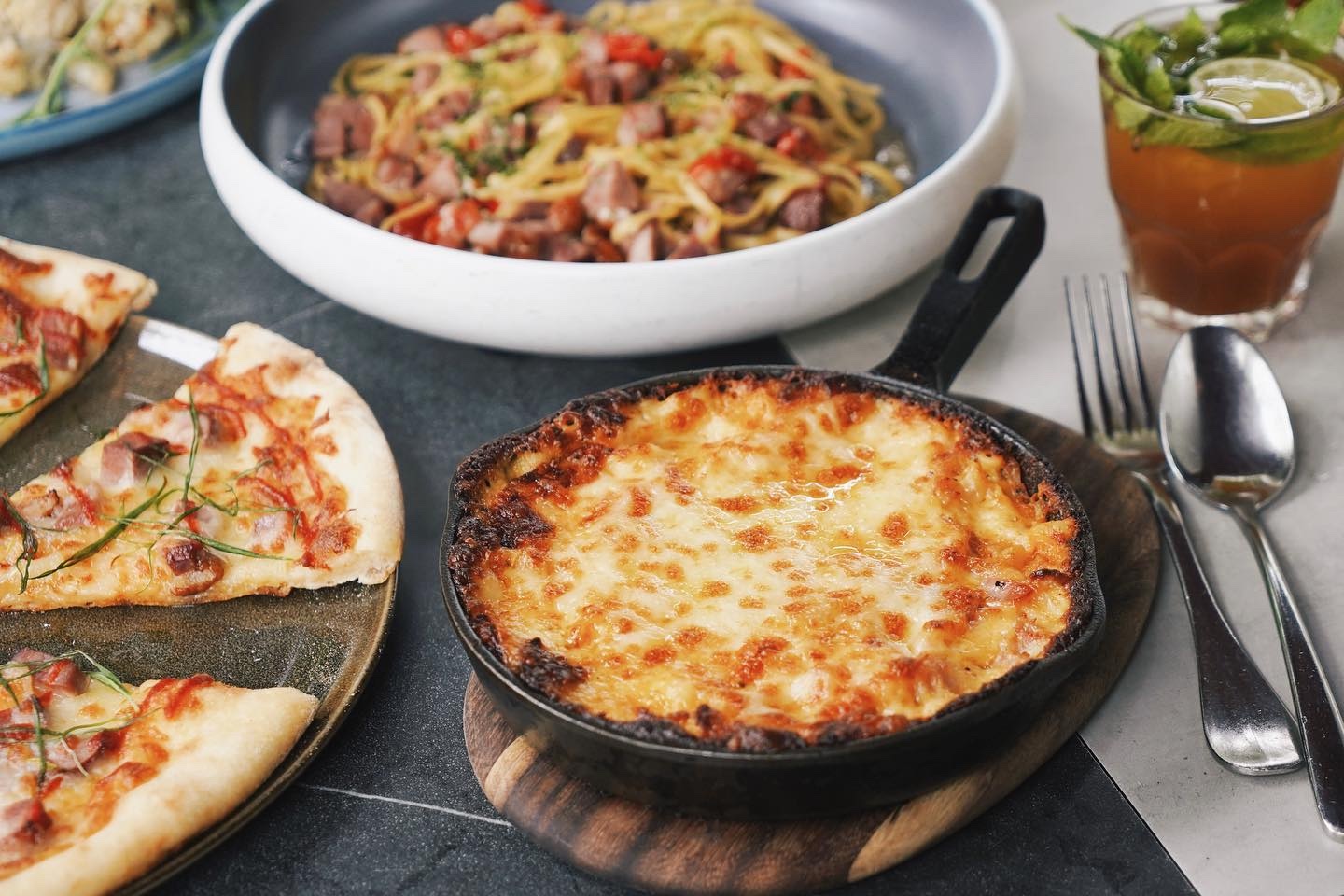 Bee's Knees at The Garage is a family-friendly cafe located right in the middle of Botanic Gardens. For those of you who are nature lovers, Bee's Knees is your calling! Their menu features Southeast Asian cuisine — serving food with piquant flavours such as the Laksa Tiger Prawn Pasta and Beef Rendang Pizza — as well as classics such as Mac 'n Cheese. Their quintessential American casserole features a generous serving of crisp bacon, and a smooth, velvety cheese sauce. It is extremely light and fluffy with a creamy and delectable taste, which serves as the perfect comfort food. If you are genuinely looking for good western food, you cannot go wrong here.

Address: 50 Cluny Park Rd, Level 1 Singapore Botanic Gardens, Singapore 257488
Nearest MRT: Botanic Gardens MRT
Opening Hours: Mon-Fri: 8.00 a.m. – 10:00 p.m.
Price range: $15 – $20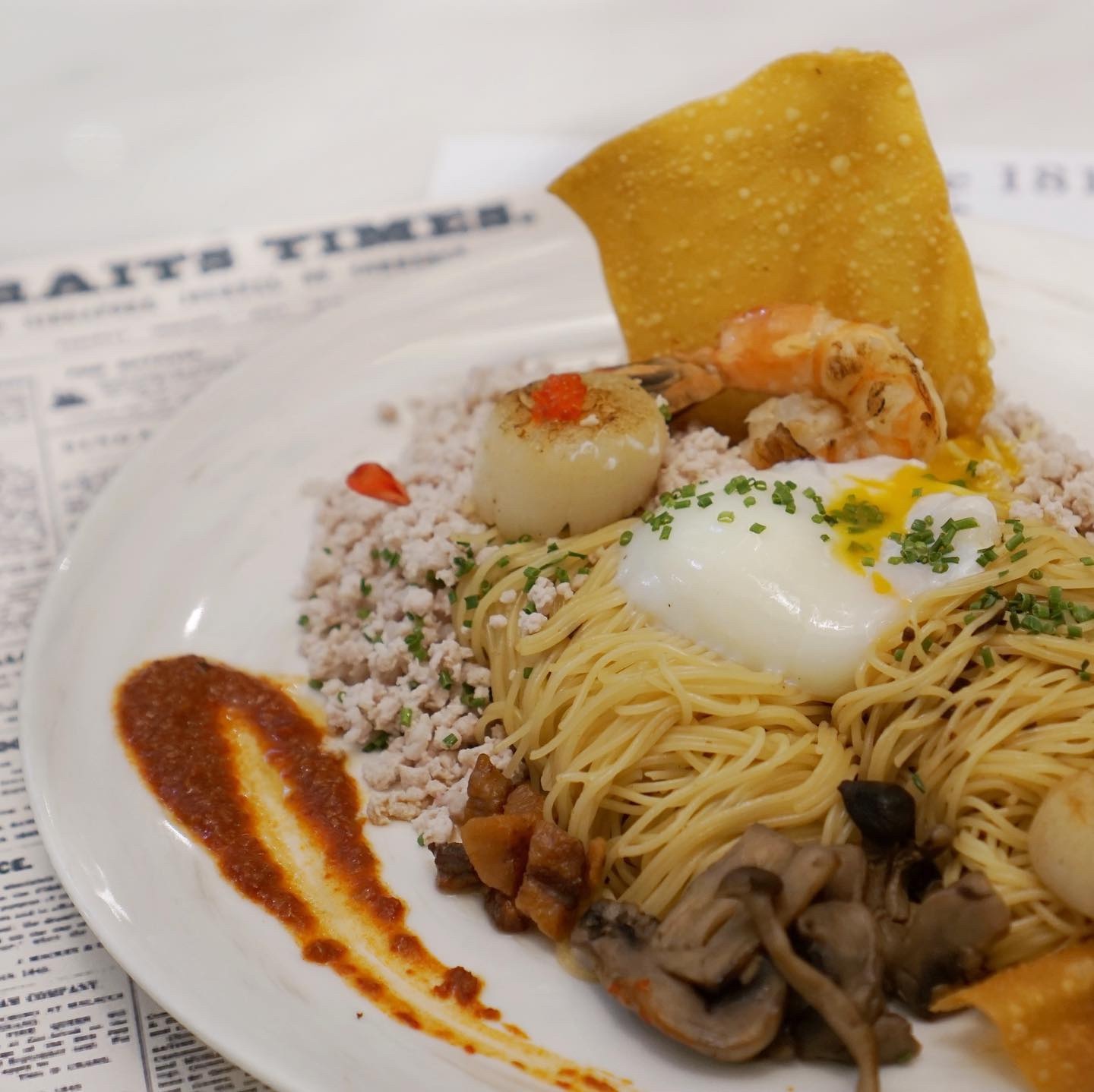 d'Good Café is a homely cafe with a cosy interior that consists of a swinging lawn and balcony. It is famous for its award-winning coffee and a tantalising collection of dishes, such as seafood and pasta, that can cater to every customer's palette. Their Fresh Sea Prawn Aglio Olio has a good spiciness level and does not give off an intense aroma. Their prawns are juicy and well-seasoned with just the right amount of spices. They also serve a variety of fresh juices, smoothies, tea, and coffee. If you are looking for a cosy dine-in atmosphere, d'Good Café is the place to go.

Address: 273 Holland Ave, #02-01/02, Singapore 278992
Nearest MRT: Holland Village MRT
Opening Hours: Mon-Fri: 10 a.m. – 10:30 p.m.
Price range: $20 – $25