As part of their Media Practicum project, 23 enthusiastic year three diploma in Mass Communication (DMC) students from Republic Polytechnic (RP) are executing a fully digital campaign with Sun Yat Sen Nanyang Memorial Hall (SYSNMH).
The campaign, titled: "Beneath the Surface" aims to show that there is more than meets the eye when it comes to the history of Singapore and the Chinese community. Its theme is inspired by the popular hit Netflix series, "Stranger Things", which just released their fourth season in May. If you enjoyed watching the Stranger Things series, you would find the following posts familiar on SYSNMH's Instagram Page.
1. Instagram Posts inspired by the Upside Down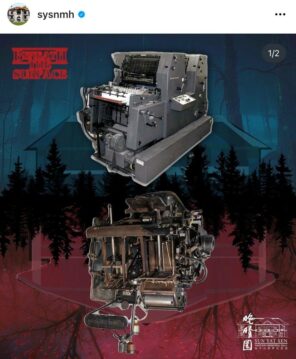 Inspired by the Upside Down, this series of Instagram post designs showcase the comparison between items of the past and the present. The idea behind the design emphasises that there is a history behind the things we own today.
If you ever wondered what printers in the past looked like, you should definitely check out their Instagram Posts.
2. Instagram Stories with fun Quizzes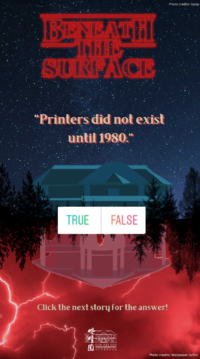 One of the interactive elements of this campaign includes the fun quizzes published on their Instagram stories. The quizzes feature many fun facts about topics such as Foot Binding and Letterpressing also known as Printing in this day and age. Did you know that Foot Binding typically took place when Chinese girls were 4 to 8 years old?
If you want to learn more fun facts, you should keep a lookout for their Instagram stories.
3. Instagram Reels comparing Then versus Now
With thought-provoking questions, well-shot visuals and soothing voice overs, the campaign also includes Instagram Reels that look into how things were different then as compared to now. The reels are short but they are packed with fascinating information that you can share with your friends and family.
You should definitely check out the two recently posted videos on SYSNMH Instagram Page.
4. Instagram Live with Prizes to be Won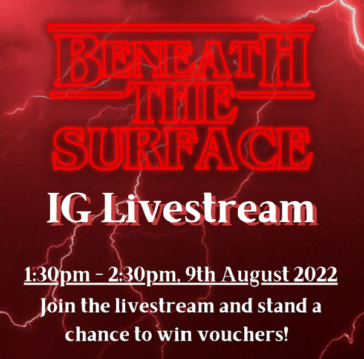 Catch their Instagram Live on Aug 9 to stand a chance to win a $20 Starbucks card and original SYSNMH merchandise. All you have to do is pay attention during the live itself and go through the information provided on their Instagram post, stories and reels.
The live would feature two hosts that would need your help in escaping beneath the surface by answering a series of questions. The one-hour live show starts at 1:30pm. Be sure to tune in!