For most Singaporeans, Christmas is taking a stroll along the stretch of Orchard Road to admire the dazzling lights and to listen to jolly carolling or perhaps watching iconic Christmas films like Home Alone and It's a Wonderful Life. Even picture-taking and playing carnival games at Gardens by the Bay's Christmas Wonderland, which has been a local annual affair since 2014, has become a norm for most.
It must be monotonous to do the same thing every year in sunny Singapore with Christmas being more commercialised each Yuletide season. As a result, many of us have lost touch with the true meaning of Christmas; to give, and not to receive. We spend so much time focusing on kitschy decorations, demanding gifts from others, and dolling ourselves up for our Instagram feeds that we have neglected to spend valuable time with family and friends.
Whether or not you have always celebrated Christmas, make a difference this year and spend a day or two by bringing a smile onto your loved ones' faces and bask in the merry spirit by making some yummy traditional goodies with these three recipes.
1. Fruitcake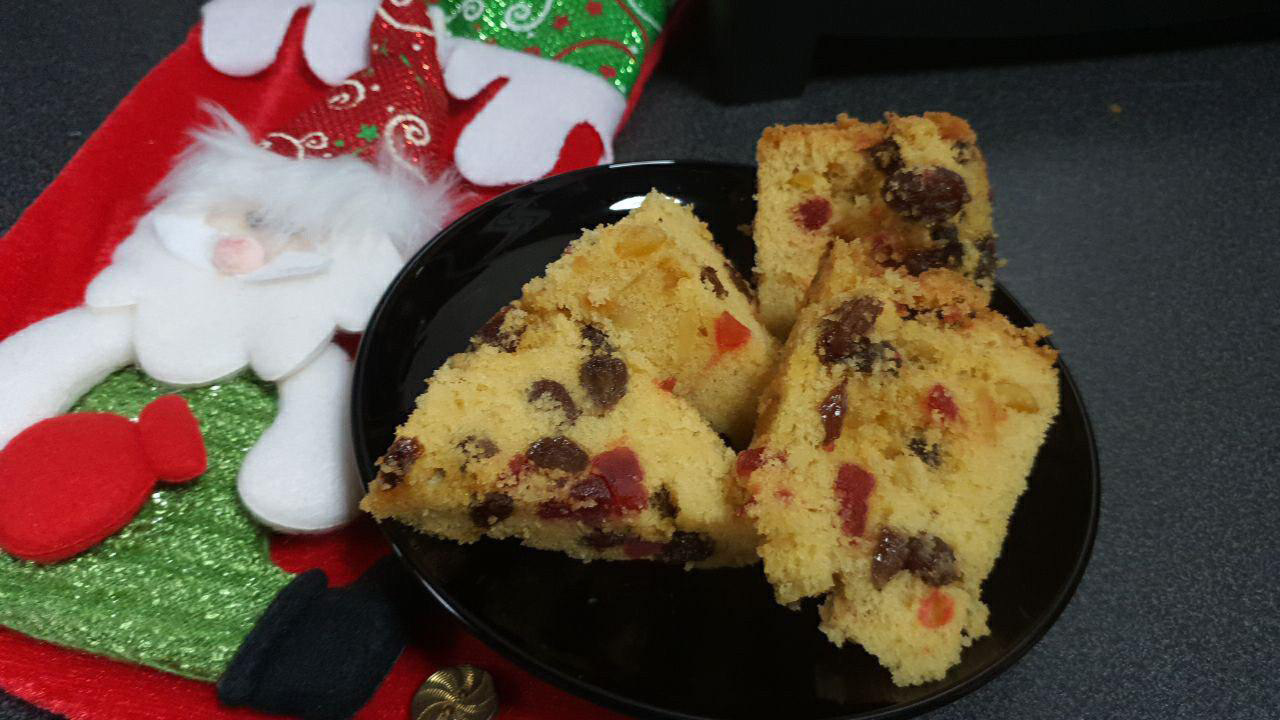 Candied fruits, nuts, spices, and even rum or orange liqueur if you are up for a boozy treat, are what makes a mouthwatering fruitcake. This heavily fruit-laden Christmas delight has its roots from ancient Rome, starting off from a simple cake made out of barley mash mixed with pomegranate seeds, pine nuts, and raisins, and has now made its way to becoming one of the more popular cake choices for a wedding and as a staple Christmas dessert.
Here's how to make a non-alcoholic one in 50 minutes!
Ingredients: 2 1⁄2 cups self-raising flour, 150g unsalted butter, 10 cup caster sugar, 1 cup chopped raisins, 3 slightly beaten eggs, 2 tablespoons milk
1. Preheat oven to 180°C. Brush a deep square tin with melted butter or oil. Line base and sides with grease paper. Sift flour into a large bowl. Make a well in the center.
2. Melt the butter and sugar in a pan over low heat. Stir until the sugar has dissolved and then, remove from heat. Stir in raisins. Combine eggs and milk in a mixing bowl.
3. Add butter and egg mixtures to flour. Stir until combined.
4. Spoon mixture into the tin. Bake for 30 minutes.
2. Bread Pudding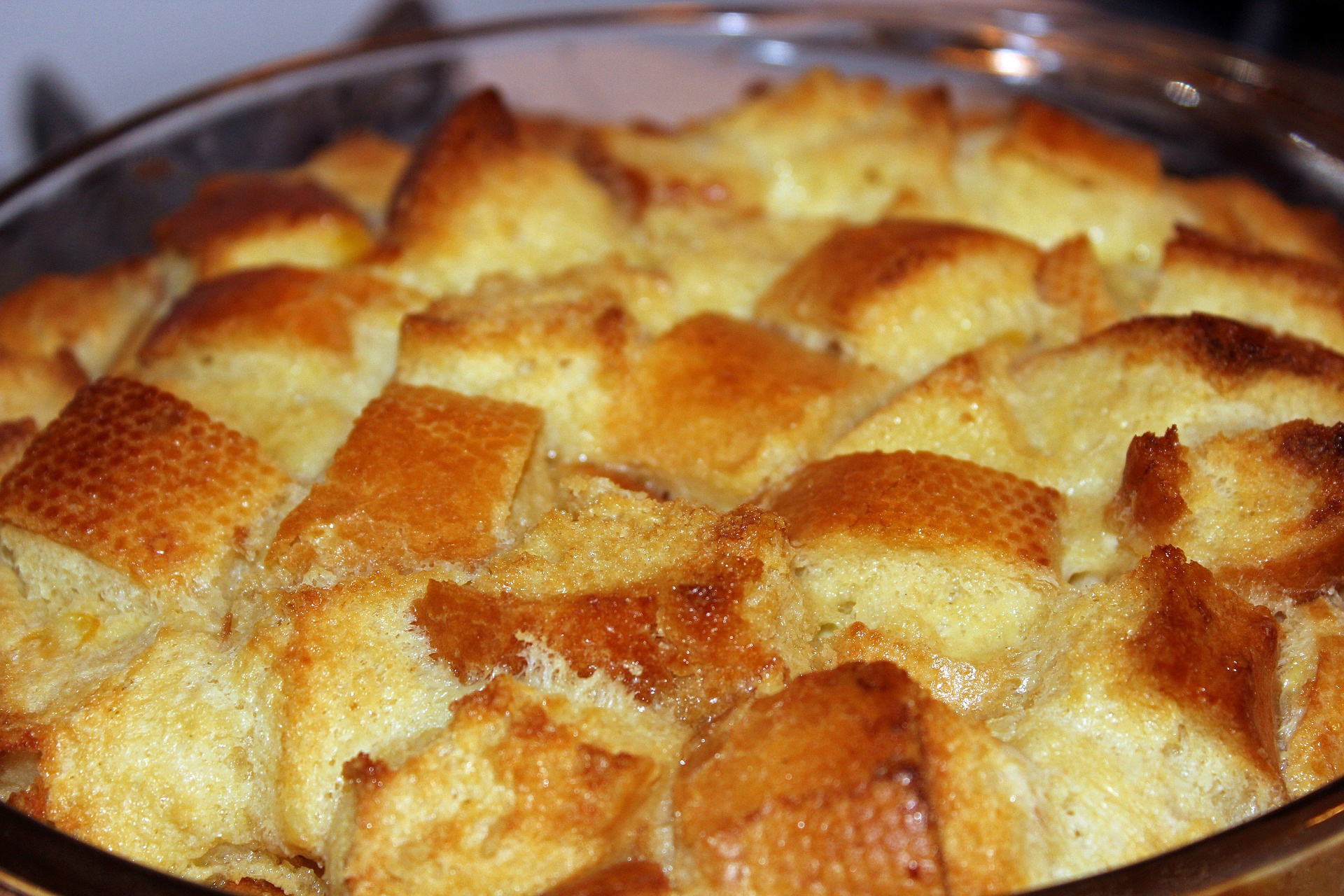 Troubles with finishing some leftover bread? Mix in some cinnamon, nutmeg, vanilla extract and you got yourself a decadent, creamy dessert that melts in your mouth with each bite. This popular Christmas dessert can also be made into a savory dish for brunch with hearty ingredients such as bread crumbs and cheese added in instead. Also originating in Ancient Rome, bread pudding was mainly made up of stale bread, milk, fats, and a sweetener. Enjoy bread pudding with a scoop of vanilla ice-cream for an extra surge of sweetness.
Here's how to make warm bread pudding in an hour!
Ingredients: 6 slices of bread cut into 2-inch cubes, 4 eggs slightly beaten, 1 cup granulated sugar, 3 cups whole milk, 1 teaspoon anilla extract, 1 teaspoon ground nutmeg, 1 teaspoon ground cinnamon
1. Brush a deep square tin with melted butter or oil. Line base and sides with grease paper. Place the cubed bread into the tin and spread it around into an even layer. Set aside.
2. In a large mixing bowl, whisk eggs, sugar, milk, vanilla, nutmeg, and cinnamon together until fully combined. Pour mixture evenly over the
bread cubes in the tin. Set aside for 15 minutes for mixture to be soaked in.
3. Meanwhile, preheat oven to 180°C. After 15 minutes, place the tin in the oven and bake for 50 minutes.
3. Eggnog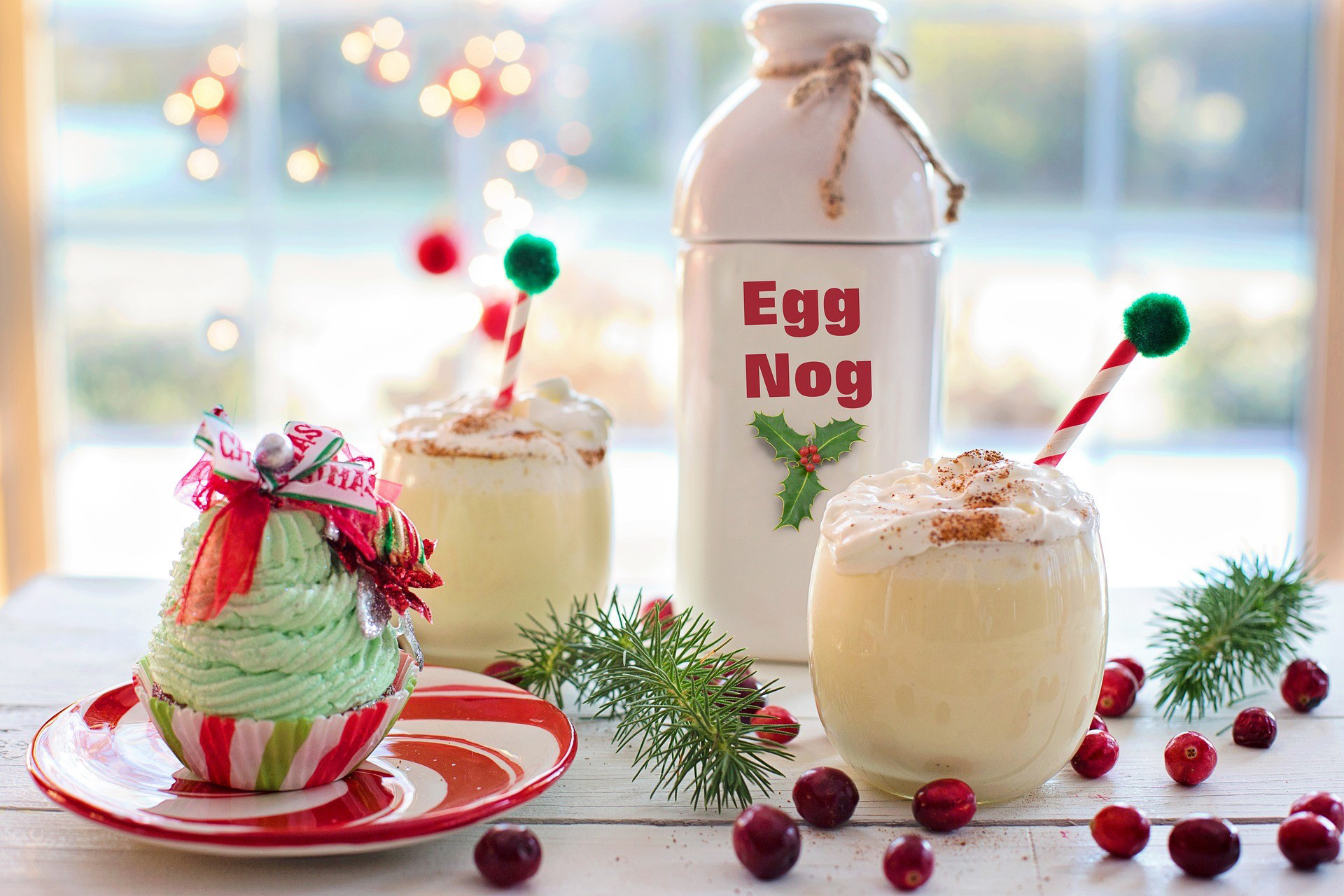 This milk posset combined with both egg yolks and whites might be a turn-off, especially for those who are not a fan of eggs. However, when mixed with heavy cream and some nutmeg, everyone will be begging for seconds. Around the 13th century, a favourite drink of British monks was a milk punch with eggs and figs which was often used in a toast to one's health. Served either chilled or warm, eggnog is an all-time classic Christmas beverage with a frothy texture to it and can be mixed with distilled spirits such as brandy and bourbon.
Here's how to make 7 cups of eggnogs in 15 minutes!
Ingredients: 4 egg yolks lightly beaten, 4 egg whites, 1⁄3 cup sugar, 1-pint whole milk, 1 cup heavy cream, 1 teaspoon ground nutmeg
1. Gradually add the egg yolks and sugar together in a bowl until sugar is completely dissolved. Set aside.
2. In a saucepan, over high heat, combine milk, heavy cream, and nutmeg and bring to boil. Remove from heat and gradually pour the hot mixture into the bowl with the egg and sugar mixture.
3. Pour mixture into a pot and cook till the mixture reaches 70°C. Remove from heat and set in a refrigerator to chill.
4. Place the egg whites in a different bowl and beat to stiff peaks. Whisk the egg whites into the mixture. Chill and serve.