Snaking queues at popular bubble tea brands such as Koi, Liho and Gong Cha are the norm and fans have nary a complaint. They willingly queue because these are go-to brands for quality bubble tea and of course, the chewy tapioca pearls make it a sweeter treat.
But what if we told you there are bubble tea shops that offer tea that is just as good, if not better, without the queue?
Whether you are a bubble tea fanatic or just feeling adventurous and looking for something new to try, we say it's worth checking these out!
DEW STATION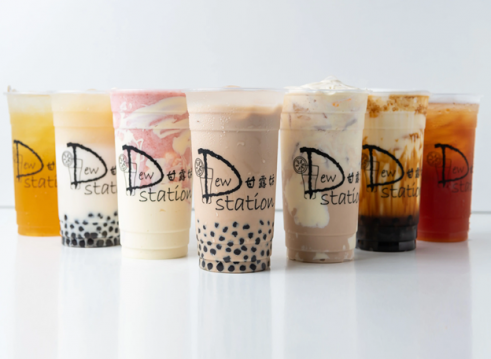 This yet-to-be-discovered bubble tea brand boasts unique flavours not found in other bubble tea shops. Choose from different versions of milk tea, ice-blended drinks, smoothies, fresh fruit teas and juices, Oreo-flavoured drinks, and milkshakes, the last of which comes in flavours such as durian and brown sugar. The must-try first-timers especially, is the "Signature Milk Tea". For those feeling a little more adventurous, you won't go wrong with the durian milkshake!     
Price range: $3 – $7
Address: Upper Serangoon Rd, #01-09, 1187, The Midtown, Singapore 533971
Opening hours: 10:00 a.m. – 10:00 p.m. (Daily)
Address: Blk 524A Jelapang Road, #02-03, Greenridge Shopping Centre, Singapore 671524
Opening hours: 10:00 a.m. – 9:30 p.m. (Monday – Thursday & Sunday), 10:00 a.m. – 10:00 p.m. (Friday & Saturday)
Address: 768 Woodlands Ave 6, #01-09, Singapore 730768
Opening hours: 10:00 a.m. – 10:00 p.m. (Daily)
DOT SUGAR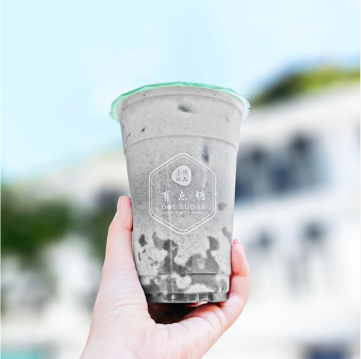 Want to satisfy your bubble tea craving while looking for something extra? Dot Sugar is the place to go. Dot Sugar has a wide variety of refreshing drinks and Hong Kong-styled desserts as well. A must-try is the "Pei Pa Gao Milk Tea" which consists of Pei Pa Gao, a herbal-based liquid usually consumed when experiencing a sore throat, and milk tea that enhances the refreshingness of the drink. Make this your first choice but come back again for their "Brown Sugar Boba Milk" and we bet you will be a Dot Sugar convert from then on!
Price range: $2.50 – $4
Address: 1 Kadayanallur Street, #01-61, Maxwell Food Centre, Singapore 069184
Opening hours: 9:00 a.m. – 3:00 p.m., 6:00 p.m. – 8:00 p.m. (Monday – Friday), 9:00 a.m. – 3:00 p.m. (Saturday – Sunday)
DESSERT MONSTER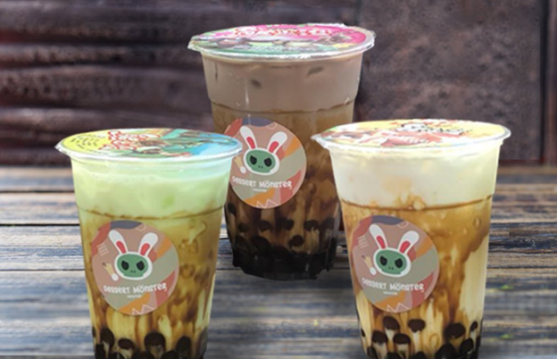 Dessert Monster lives up to its name as it offers an extensive variety of drinks and dessert menu. Famous for their dessert creations like "Monster Treasure" and "Chendol Delight", their bubble teas are also worth trying. You might want to "zeng" your bubble tea with Dessert Monster's variety of toppings flavourful ice cream or classic tapioca pearls. The must-try item is their classic "Brown Sugar Fresh Milk".
Price range: $2 – $4
Address: 101 Upper Cross Street, #B1-13, People's Park Centre, Singapore 058357
Opening hours: 9:00 a.m. – 7:00 p.m. (Daily)
Address: 304 Orchard Rd, #02-64, Lucky Plaza, Singapore 238863
Opening hours: 9:00 a.m. – 7:00 p.m. (Daily)
7TEA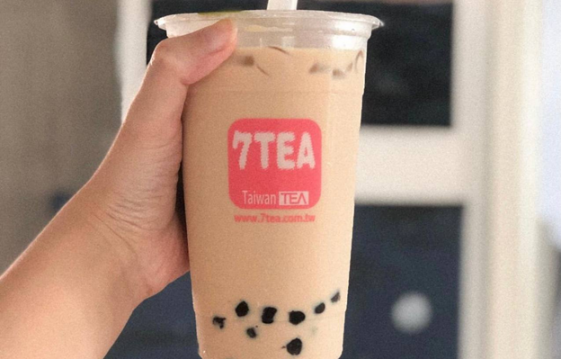 7Tea is known as the friendly neighbourhood bubble tea shop that serves smooth and creamy milk teas with chewy tapioca pearls. The toppings are so good that they always run out by noon (Writer, check). Not only do they offer a variety of topping options, but are cheaper compared to the more famous brands. Their must-try drinks are the "Hazelnut Milk Tea" and if you have a hankering for toppings, the "3Gems Milk Tea".
Price range: $1.50 – $4
Address: Blk 158 Bukit Batok Street 11, #01-222, Bukit Batok West Shopping Centre, Singapore 650158
Opening hours: 11:30 a.m. – 9:00 p.m. (Monday – Saturday), 11:30 a.m. – 5:00 p.m. (Sunday)
Address: 3 Yung Sheng Road, #03-142, Taman Jurong Market and Food Centre, Singapore 618499
Opening hours: 10:30 a.m. – 9:00 p.m. (Monday – Friday), 9:30 a.m. – 9:00 p.m. (Saturday – Sunday)
BEAUTEA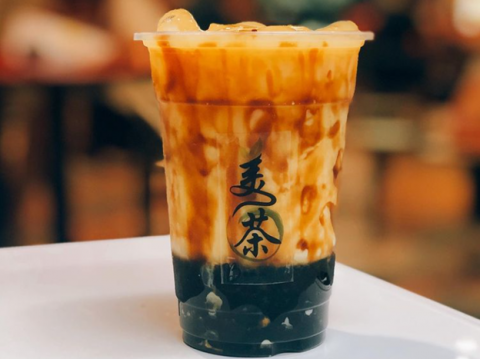 Beautea drinks are described as "cups of happiness" due to their drink creations that bring a sense of satisfaction to whoever consumes them! Famous for their cheap prices and flavourful creations such as the "Dirty Mango Fresh", Beautea is the brand to go when you're tired of the same old bubble tea flavors. Their must-try drink is the "Brown Sugar Fresh Milk".
Price range: $1.50 – $5
Address: 6 Jalan Bukit Merah, #01-43, ABC Brickworks Hawker Centre, Singapore 150006
Opening hours: 11:00 a.m. – 3:00 p.m., 5:00 p.m. – 9:00 p.m. (Daily)
Address: Blk190 Lor 6 Toa Payoh Central, #01-552, Singapore 310190
Opening hours: 11:00 a.m. – 9:00 p.m. (Daily)