The year 2016 might be the year of epic movies for those born in the '90s.
This year's freshmen were born in 1999, the last of the millennium. How time has flown. Remember when we had Kids Central instead of Okto? Remember when we would religiously watch Disney Channel's 7pm must-catch movies? Fast forward to 2016 and some of the films we grew up watching are being remade and finally continued after years of anticipation.
These three movies coming out this year might bring you back to the good old days when we had to call our friends' home landlines instead of WhatsApping them; way before "WhatsApp" became a verb.
The Jungle Book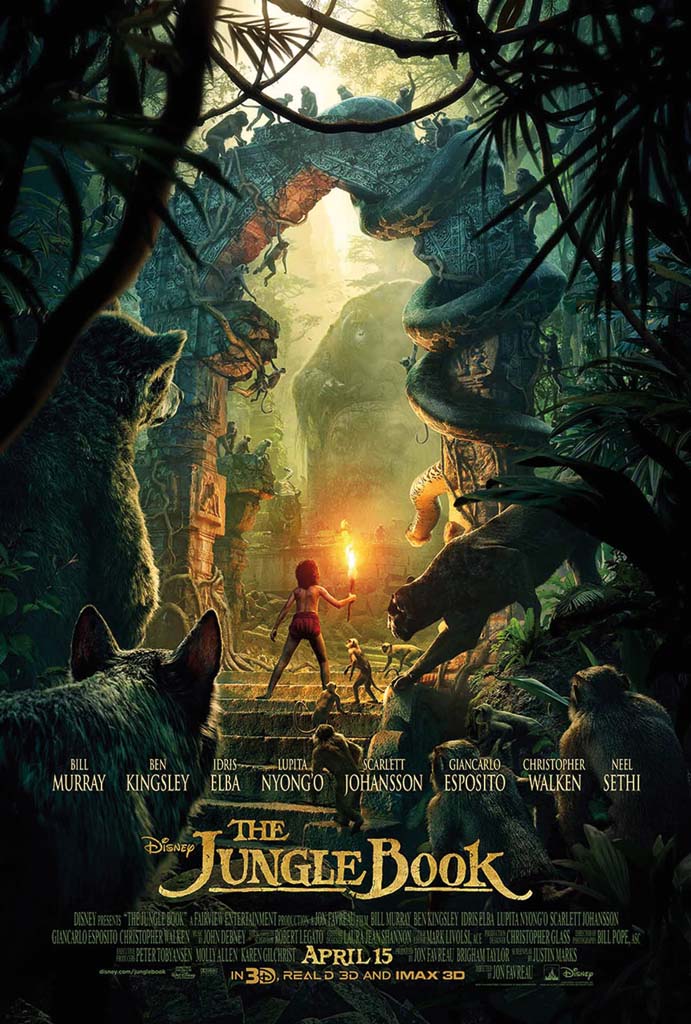 Directed by Jon Favreau (producer of Iron Man), the remake of the 1976 film only has one live actor – newcomer Neel Sethi as orphaned jungle boy, Mowgli. Every other character you see on screen is made by Computer-generated Imagery (CGI). The characters were said to look so realistic, it raised the bar for all animated movies that will come after.
Voicing these CGI characters, are A-list actors and actresses Bill Murray, Ben Kingsley, Idris Elba, Scarlett Johansson, Lupita Nyong'o and Christopher Walken.
"I remember singing and dancing to Bear Necessity," reminisced Carlo Pocholo Boado, 17, a first-year biomedical science student said. "Watching this will bring nostalgia because this was a part of my childhood. I'm just a little scared they're going to remove the innocence of it so I hope they don't do that."
No longer in theatres.


Finding Dory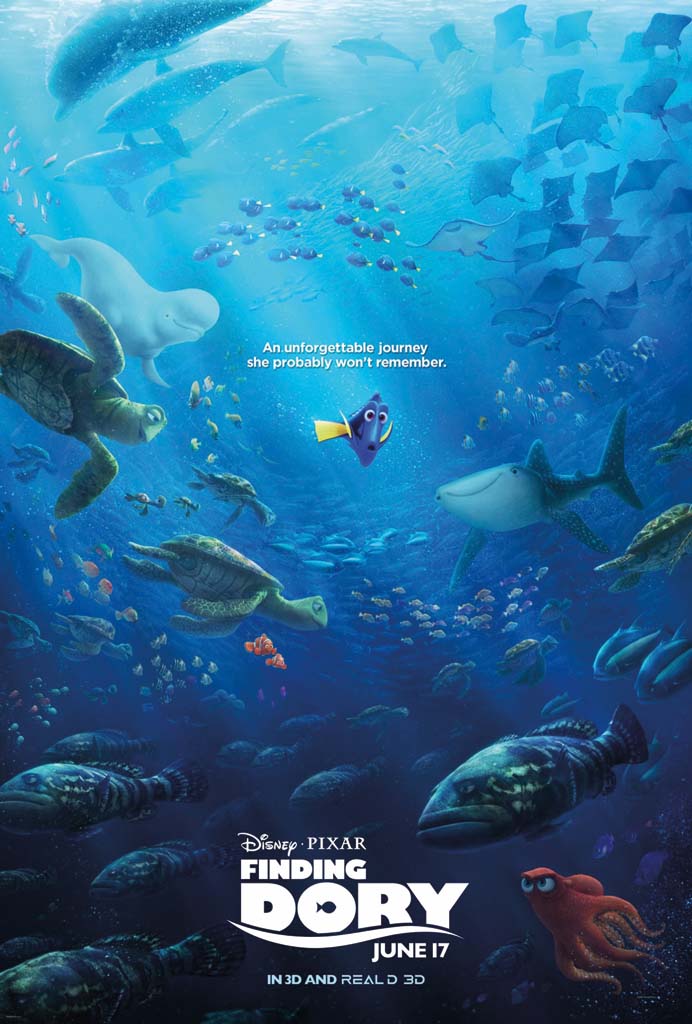 Twelve years, hair growth in weird places and a few puppy-love heartbreaks after Finding Nemo, Disney Pixar will finally be releasing the sequel to the first film. This time, surrounding the forgetful Dory (voiced by Ellen DeGeneres). 
"It's been so long since the previous movie," groaned Shifa' Solihah Azman, 19, a third-year social enterprise management student as she rolled her eyes in frustration. "They finally released another movie."
 The movie trailer teases us with Dory's exciting quest to find her family after an awfully rare and sudden flashback. Previously loved characters like the father and son clownfish duo – Nemo and Marlin would also make a feature in the film.
Because of the long wait, some voice actors had to be changed. Alexander Gould has outgrown his character as Nemo and is replaced with Hayden Rolence. Rumour has it that Jerome Ranft, brother to the late Joe Ranft, will take over the role of Jacques the French shrimp, so that's for us to find out!
When asked why one should be excited to watch the movie, Shifa' smiled and put it simply:
"Because, Dory! She's so funny. It's rare to find a character who has a mental disorder and this movie is all about her so it's something to look forward to."

Release date: 16 June 2016
The Legend of Tarzan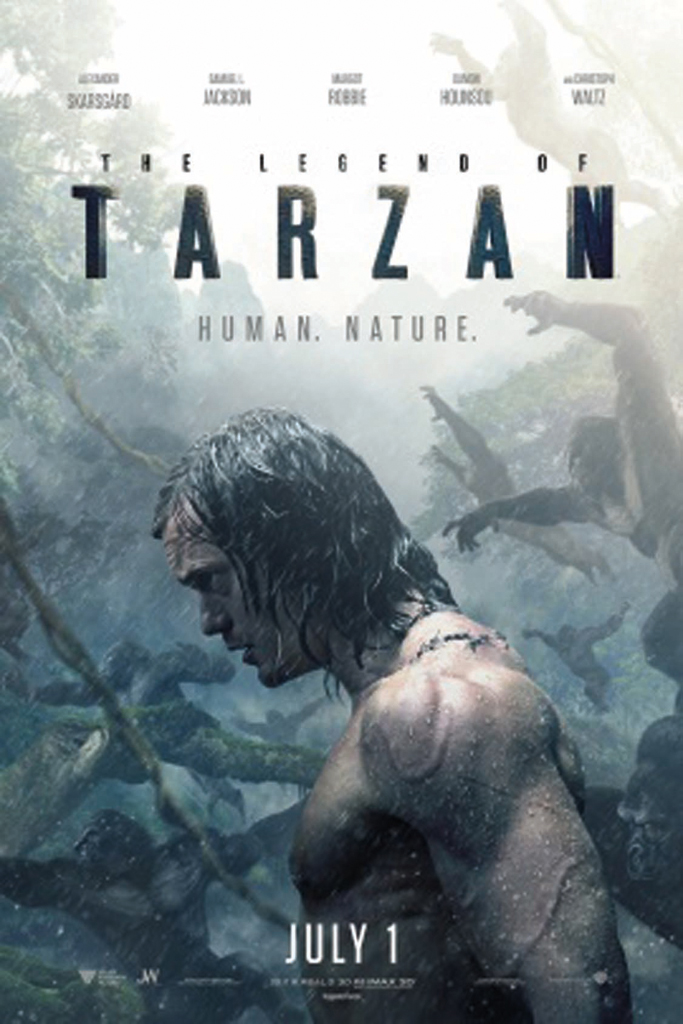 This movie has been remade a few times but none beat the Disney version that we all know and love. With a whopping budget of US$180m, director David Yates (who also directed the last four Harry Potter films) took the unique screen works of Adam Cozad and Craig Brewer to tell The Legend of Tarzan in a perspective that we've never seen before.
The movie starts with Tarzan (played by True Blood actor Alexander Skarsgård) returning back to the jungle years after leaving to investigate activities at a mining encampment –unaware that he is a puppet of a corrupt Belgian Captain (Cristoph Waltz).
Acting in the film are also Suicide Squad's Harley Quinn, Margot Robbie who plays as Jane Porter and the acclaimed actor and film producer Samuel L. Jackson as George Washington Williams.   
Release date: 1 July 2016
It's common for old movies to be remade, some more disappointing than the other. Fingers crossed that these three movies won't disappoint because that would be childhood-ruining. However, good or no good, there is no doubt that these movies will bring us back to the days when we were shorter than the TV.
John Lee Chung, 20, a second-year sports and exercise science student said, "See, these movies were a part of our childhood and making remakes may not replace the original ones but they'll definitely bring back memories."