Earth tones like sage green, sky grey, have long been associated with elegance and natural beauty. Brown is an old classic. While the monochromatic black and white have been long-time favourites as the epitome of minimalism, brown is back in trend as it combines the simplicity of monochromatism with added touch of warmth.
The craze for brown-coloured outfits started at the end of 2020, and has taken social media by storm. With the trending #brownclothes receiving a total of 63.1 million views, content creators can be seen dyeing their clothes brown with fabric dye and even coffee, as a means of giving their "outdated" clothes a trendy refresh.
Here are some simple ways to jazz up your outfits in the latest colour craze.
PAIR WITH NEUTRALS
Pairing brown pieces with neutral shades form simple, yet effective combinations that create a look that will be great for any occasion.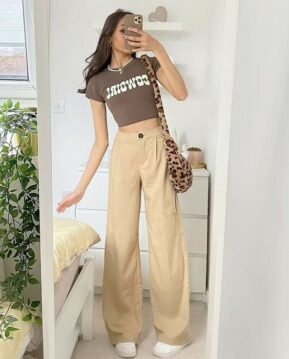 Like white, the colour beige is underrated yet so versatile. It can be paired with virtually any colour but when matched with brown, it leaves you with a look that says comfy and wholesome.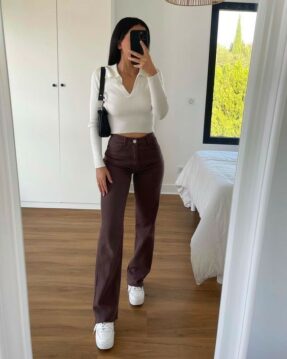 White goes well with any colour – light or dark, but is especially well contrasted against rich shades like dark chocolate or mocha. Like milk in coffee, you can pair white with the richness of brown to give you a look that is natural and confident.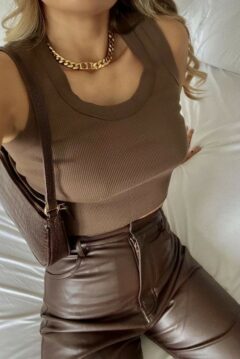 Brown-on-brown is arguably the easiest combination yet, with the use of two different shades of brown to give a luxurious and elegant look. One way to jazz up the ensemble and break monotony is to accessorise with gold jewellery.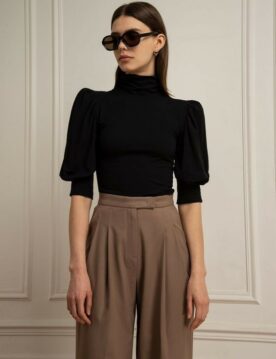 When in doubt, black is often the safest choice to pair other colours with. Black has the ability to complement most colours (not forgetting a great slimming colour), while giving the wearer a powerful and confident aura. Black and brown is an easy-to-wear combination that leaves the wearer looking poised and ready to take on the world.
BROWN OUTERWEAR
If committing to brown tops or bottoms seem like too much, finishing off your outfit with a piece of brown outerwear can turn your outfit from casual to stylish quickly, while giving you the option to keep the outerwear on or off depending on the mood and occasion.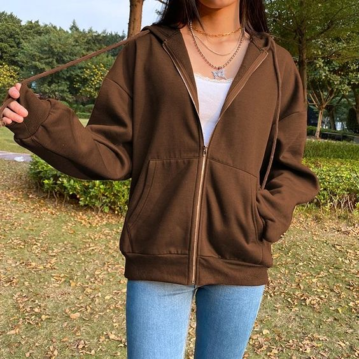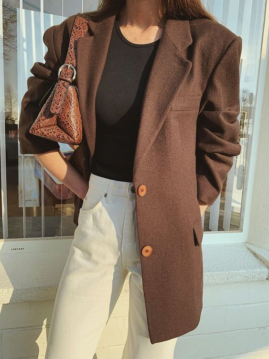 Adding a brown hoodie or sweater over jeans and a plain T-shirt is perfect for a more laid-back, yet still trendy look. If you want to achieve a more polished look, the addition of a brown blazer or coat can help to enhance your outfit by making you look more professional and put-together.
BROWN ACCESSORIES
New to brown or still unsure if brown clothing is your cup of tea? Then perhaps you want to start with accessories to help spruce up your outfits.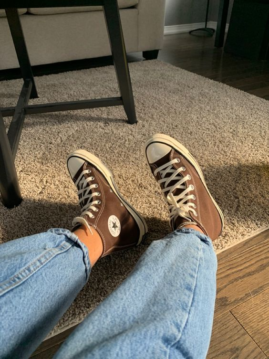 Shoes can make or break a look, so choosing a pair to complement your outfit is crucial. Instead of the classic white or black shoes, consider brown an option. A pair of brown sneakers can give an extra kick to an all-basic look. For a more formal event, try brown oxfords or mules for a touch of elegance.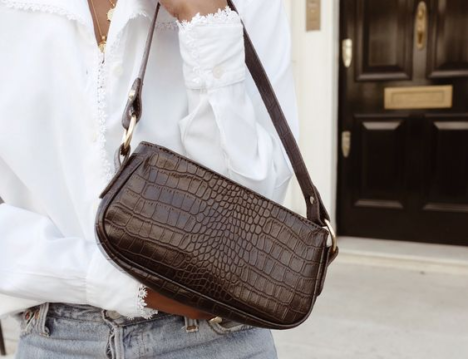 Brown accessories like a shoulder bag, watch, or even jewellery can give your look a nice finish. Far from dull, the darker brown tones make a great alternative to black.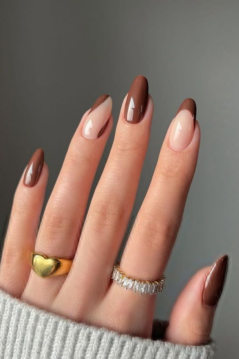 Your nails can be your next best accessory to spice up your look. Try creating a simple but trendy nail art or a French manicure using Born Pretty's Caramel Brown nail polish, or O.P.I's (Odontorium Products Inc.) "That's What Friends Are Thor" nail polish.
Like the underdog, brown is the new hero colour where anyone can pull off. Where fashion is concerned, don't limit your creativity. Whether you go for chic or cosy, dare to experiment until you find your own perfect style.