Though the saying "clothes maketh the man" sounds superficial and outdated, it still holds some truth. What you wear can sometimes make or break your first impression on colleagues, supervisors, and even your boss. However, office wear can be really expensive, especially in department stores and stores dedicated to professional business wear.
Don't fret, as here are five outfit ideas for your internship that are both fashionable and affordable, so you can look your best and feel your best without hammering your piggy bank.
1. Button-up and Slacks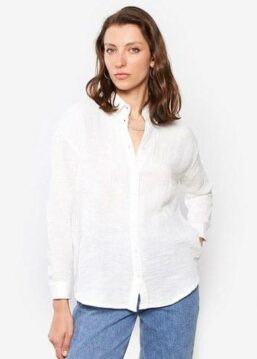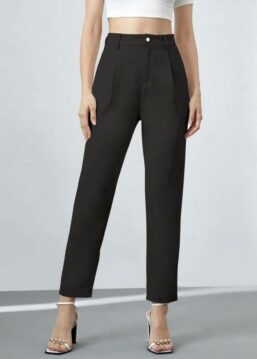 The LC Waikiki Front Button Closure Shirt, retailing for $19.90 on Zalora, has a woven pattern which adds a slight edge to the look. It pairs well with the Solid Tailored Suit Pants in black from Shein, retailing at $16.00, for a clean and fitting look.
Total cost: $35.90
Tip: If loud colours or patterns are not suitable for the occasion, textures are another way to play with your look. For example, a woven pattern or swiss dots can make a solid coloured piece look more interesting.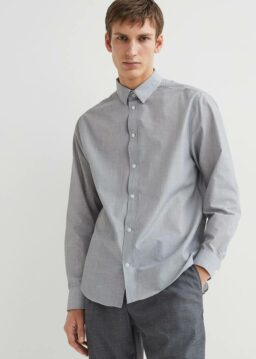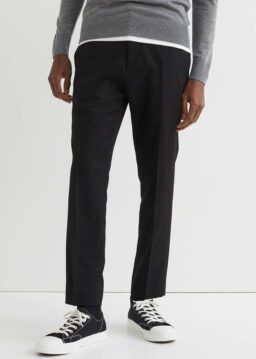 Though H&M is known for its European-style casual streetwear, they do offer some quality pieces for office wear. The Regular Fit Easy-iron shirt for men is a good balance between quality and price. Costing $27.95, it comes in four colours, and the regular fit is flattering regardless of body type. Coming with a crease, their Slim Fit Cropped Trousers ($29.95) are an affordable choice for that tailored, pressed look.
Total cost: $57.90
Tip: G2000 is also a good choice for office wear. Though its price range is on the higher side, it can go down to around $25.00 for a men's dress shirt when a sale comes around.
2. Little Black (Shift) Dress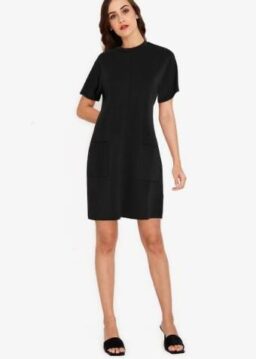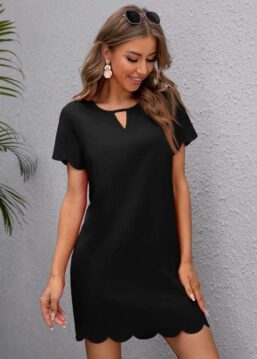 It is hard to go wrong with a little black dress, and shift dresses are generally flattering for most body types while accommodating for movement. The Zalora Work collection is an excellent place to look for work pieces, and the Double Pocket Mini Dress, retailing at $29.90 is a great basic piece for any wardrobe. Shein's Keyhole Neck Scallop Edge Dress, retailing at $8.00, adds a unique hem to the classic black dress.
Total: $37.90
Tip: Plain dresses are convenient as they are a clean one-piece look, but they can look too basic and one-dimensional. Look for interesting details like a keyhole neckline or pockets to add a little more to a plain dress.
3. Stand collars and Khakis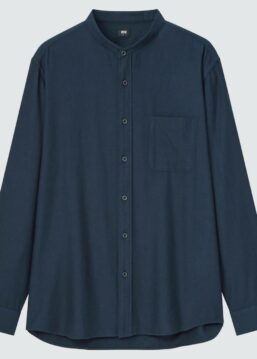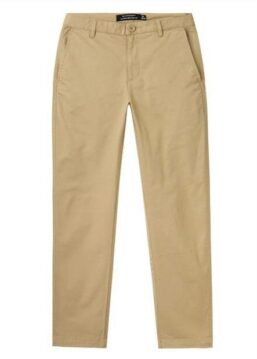 A stand collar is slightly less common than its classic counterpart, but it can elongate the neck and give a more casual twist to the point collar. Retailing for $29.90, Uniqlo's Soft Twill Stand Collar Long Sleeve Shirt is an option at an affordable price.
Slim-fit pants are ideal as they prevent the wearer from looking too clunky and boxy, which can convey the look of a child wearing larger clothes, rather than a professional on the go. Though slightly more pricey at $41.00, Giordano's Stretch Low Rise Slim Tapered Khakis streamline the silhouette and go with many office-appropriate colours like navy, olive, and grey.
Total cost: $70.90
Tip: Giordano is not all polo tees and shorts, they also have some great pieces to wear to the office, and they can start from as low as $20.00 when they are on sale.
4. Blouse and Pencil skirt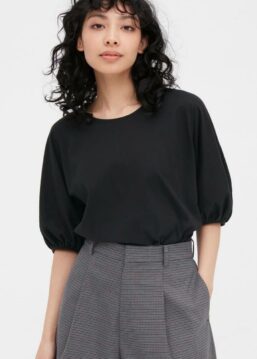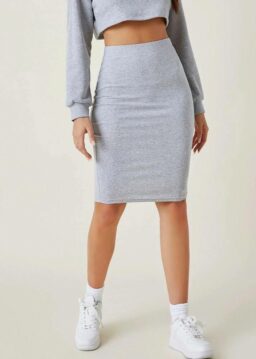 Another option is a blouse or a t-shirt tucked into a pencil or A-line skirt. The two-piece tucked look gives a shapely silhouette and can be mixed and matched to avoid monotony.
Uniqlo's Smooth Cotton Volume Sleeve T-Shirt ($19.90) has a peasant sleeve which gives the top a roomier look. Pairing it with a bottom that hugs the figure, like Shein's Basics High Waist Solid Pencil Skirt ($9.90) can help to balance out the voluminous top and create a more proportioned silhouette.
Total cost: $29.80
Tip: A general rule when balancing silhouettes is to alternate between fits for each piece to create contrasts. Some examples include a boxy t-shirt or a roomy button-up with a pencil skirt, or a form-fitting shirt or tank-top with flared trousers.
5. Pinafore Dress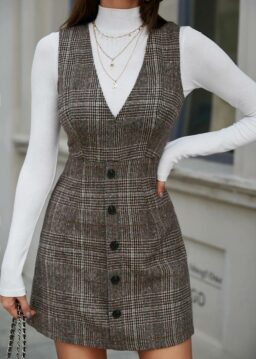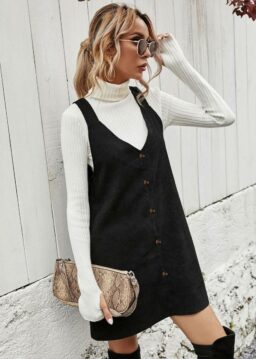 The beauty of the pinafore is that it combines the versatility of a two-piece with the convenience of a dress. Shein's Plaid Single Breasted Dress ($15.00) and Solid Button Front Corduroy Overall Dress ($15.00) can be paired with long-sleeved button ups, sweaters, and t-shirts, allowing the wearer to pair the dress with any neutral-coloured top (ie. black, white, grey).
Total cost: $30.00
Tip: Pinafores come in different styles and fits, like fit-and-flare, A-line, straight fit, and more. Be sure to find one that fits your body type.
Planning out your internship outfits can either be fun or tedious. Nevertheless, it is one of the things you should be keeping in mind, especially if your industry demands it.