Sunsettled is a student-led group created by Republic Polytechnic (RP) students with the objective of carrying out sustainable projects that give clothes a new lease of life at flea markets.
Their two sustainability initiatives, NewWalk & Second Market, started as the brainchild of these five Year 2 students from RP's Diploma in Business programme. Ignited by an interest in their module on social enterprise, the group later pitched the idea to National Youth Council (NYC)'s Realise Your Somerset Project.
"We did a lot of research on how retail companies become more sustainable so that they gain more business from consumers. This was a very interesting thing to us, and as you know now there are a lot of teenagers and youths who are very interested in thrifting," said Tricia Ow, the Head of Operations for Sunsettled's Second Market, explaining the origins of the project.
Further growing their interest was the long-term impacts fast fashion has on the industry. Fashion Revolution stated that an estimated 92 million tons of textile waste are created annually by the fashion industry. It is also said that textile waste is to increase by around 60% between 2015 and 2030. Rui Xin echoes this sentiment, saying: "It's our generation that's going to enter the labour force. All the more, I think we are the most crucial generation that should be doing our part and leading future generations to come."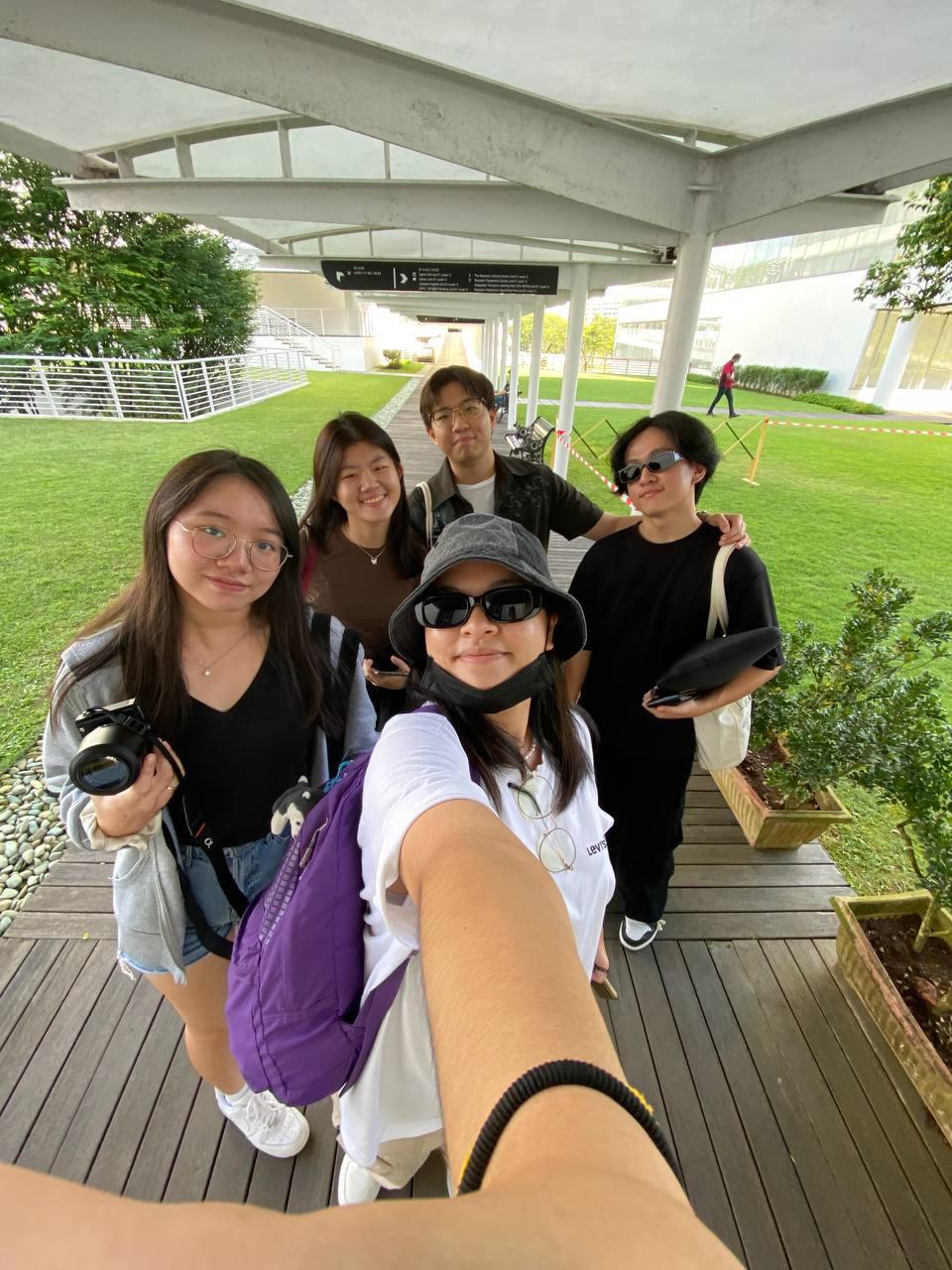 Since then, the team has successfully secured a grant and reached out to work with Temasek Polytechnic (TP) fashion design students with the help of their facilitator, Mr Christopher Soh.
Mr Soh helped Sunsettled reach out to talents from TP and RP, and managed to get support from local actors, David Matthew, Jason Godfrey, Vanessa Vanderstraaten, Ky Tan, Lim Shi-An, and Brian Ng from the MediaCorp show "Third Rail", to sponsor their events through mutual publicity. While Sunsettled publicises Third Rail at their events, MediaCorp also publicises Sunsettled on their social media platforms.
The TP students then became the fashion designers for Sunsettled's fashion showcase, NewWalk. They were hand-picked for their use of recycled materials to create outfits, keeping in line with the environmental theme.
Their designs were influenced by a range of themes, from pollution to even chemical weapons from the Vietnam War. One piece took inspiration from defects caused by chemical weapons from the war, symbolised in features of the clothing such as patches for mottled skin and missing sleeves for missing limbs.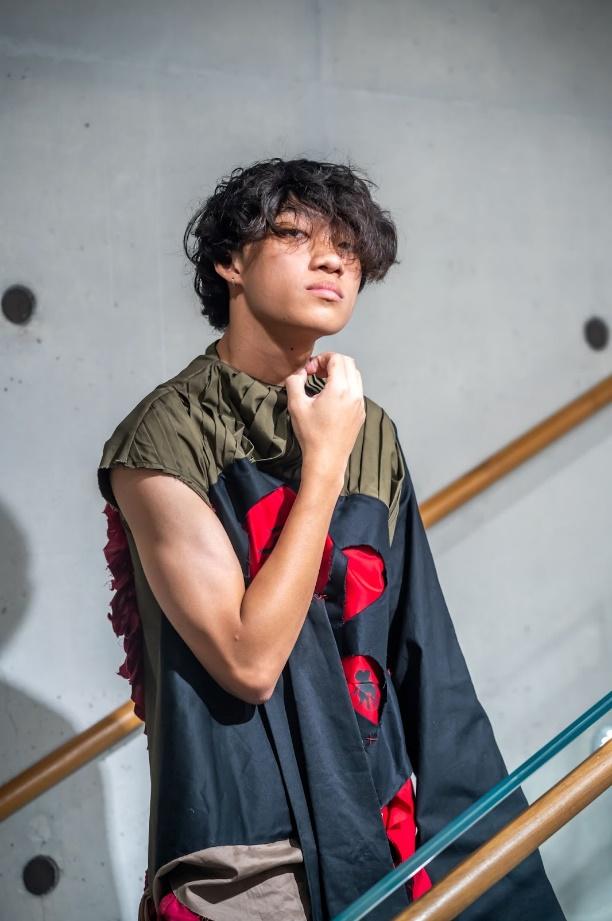 Gathering youths for this sustainable cause was only one of many challenges Sunsettled faced in their journey to execute NewWalk and Second Market, the latter of which is an initiative that aims to give pre-loved clothes an extended life.
The most arduous challenge the group faced was last-minute planning and logistics. Their advice to fellow entrepreneurial beginners is to have several contingency plans as "it's unexpected things you wouldn't expect while you are planning and doing execution."
With the experience of managing last-minute schedule changes and reaching out to talents for their fashion showcase, Sunsettled is better prepared for its second project, The Second Market. It incorporates thrift culture, something popular among youths, into a meaningful cause like reusing and recycling clothes, aligning with Sunsettled's mission to encourage and take charge of leading a sustainable lifestyle.
This flea market will be held from Friday to Sunday, 16 to 18 December 2022 at Somerset Youth Park. Visitors can expect to find fashionable and lovable clothing at affordable prices that embrace thrift culture in a more sustainable way.
Tricia believes that the future is in the hands of the youths. "We are all still very young now. We have the energy to take charge of how we treat our own environment, so instead of letting somebody else be sustainable why not just do it ourselves?"