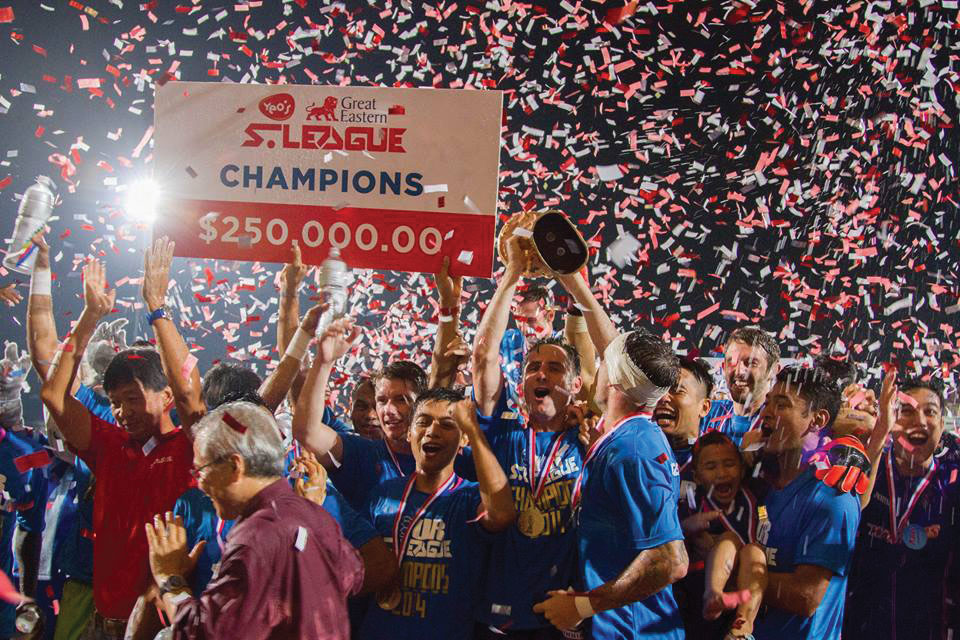 Football in Woodlands was dealt a blow in November, last year when the professional outfit based in the area was forced to merge with another. Fans had voiced concerns about the merger of Woodlands Wellington with Hougang United, as some lamented the loss of a team which had been an integral part of the community for nearly two decades.
Now, another team is set to fill the void in Woodlands. Warriors FC, which won fans over with their exciting brand of football when the team clinched the S. League title last year, will play their home games for the upcoming season at the Woodlands Stadium. This is due to upgrading works at the Choa Chu Kang Stadium ahead of June's South-east Asian Games.
The defending champions' move to Woodlands was welcomed by Warriors head coach Alex Weaver.
He said: "I like the stadium, especially the state of the field. The field at Choa Chu Kang was not really consistent in terms of its quality. We had to change tactically, to play to the surface at home. Now, we can be more consistent in terms of tactics and that can only be good for us."
Several residents The Republican Post spoke to were enthusiastic about the news, including 20-year-old Karthik Kahleichelvam, a Media Production and Design student at Republic Polytechnic. He felt the Warriors' move would only help to boost the image of Woodlands.
Karthik said:"I think having Warriors playing at Woodlands Stadium is great since it is so close school and going down to watch their games after school can prove to be a great retreat for me. After all, they are the champions so I am not complaining at all!"
But for 52-year-old Hussain Razzak, the news of Woodlands' merger with Hougang United and the subsequent change of tenant at the Woodlands Stadium has hit him hard.A Woodlands Wellington fan since 1997, Mr Hussain is one local football enthusiast who will not be watching the Warriors in action any time soon.
He said: "There should never be another club coming over to an already established club's home ground, especially one with a rich history like Woodlands. It's like telling an Everton fan to support Liverpool since Everton is no longer in Merseyside."
The Woodlands Stadium, which has a capacity of 4,300, has been home to Woodlands Wellington since the S.League's inception in 1996. However, the team has failed to better its second-place finish in the S.League in 1996, and was second-from bottom last year.
Warriors FC's coach Weaver thinks his team can bring some excitement to the Woodlands area, even though it is not known if the team would make the move permanent. "The local community from Woodlands is important to us and I hope our brand of football will attract them to catch us in action," he said. The new S.League season kicks off in March.