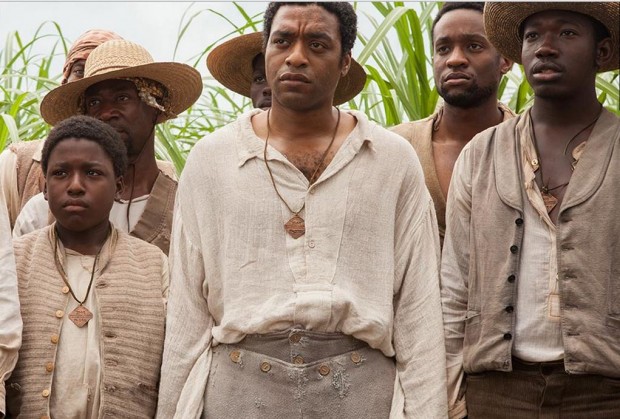 12 Years a Slave is an unflinching portrayal of the tribulations African Americans underwent during the time of slavery. Based on the 1853 memoir of the same name, British director Steve McQueen does an excellent job at doing what many movies these days fail to do – educate, elevate and affect the viewer by painting a raw, unbridled depiction of that dark period in US history.
The story follows Solomon Northup (Chiwetel Ejiofor), a learned violin virtuoso and freeborn African American living in New York with his family. Enticed by the prospect of making a quick buck as a musician in a circus, he follows the two men who offered him the job to Washington DC. There he is kidnapped and shipped off to the South where he is sold into slavery.
Stripped of his dignity and renamed Platt, he is then bought by plantation owner Ford (Benedict Cumberbatch), who, unlike other slaver owners, is kind. As a result of Northup overstepping his boundaries, he is resold to cotton plantation owner Epps (Michael Fassbender), a malevolent and maniacal drunk who is known to other slave owners as "nigger breaker" for his ability to subdue slaves. Here, Northup, amongst others, are put to work picking cotton at the crack of a whip.
It is here where Northup's turmoil is most apparent; we see his fleeting hopes lifted and dipped just as quickly.
In true McQueen fashion, he expertly and viscerally portrays the sufferings and unfairness slaves underwent with his signature style – the unblinking gaze and the long shots – which was also used in Hunger (2008).
The cast is phenomenal, but the outright show-stealer is, without a doubt, Ejiofor. His portrayal of Northup is understated but breathtaking – from the tightening of his jaw to the desperation in his eyes.
Apart from it being a forerunner in the upcoming awards season, 12 Years a Slave is a definite must watch. It will make you feel emotions from hate to love, and above all, make you understand the power of film.
Rating: 4.5/5 stars