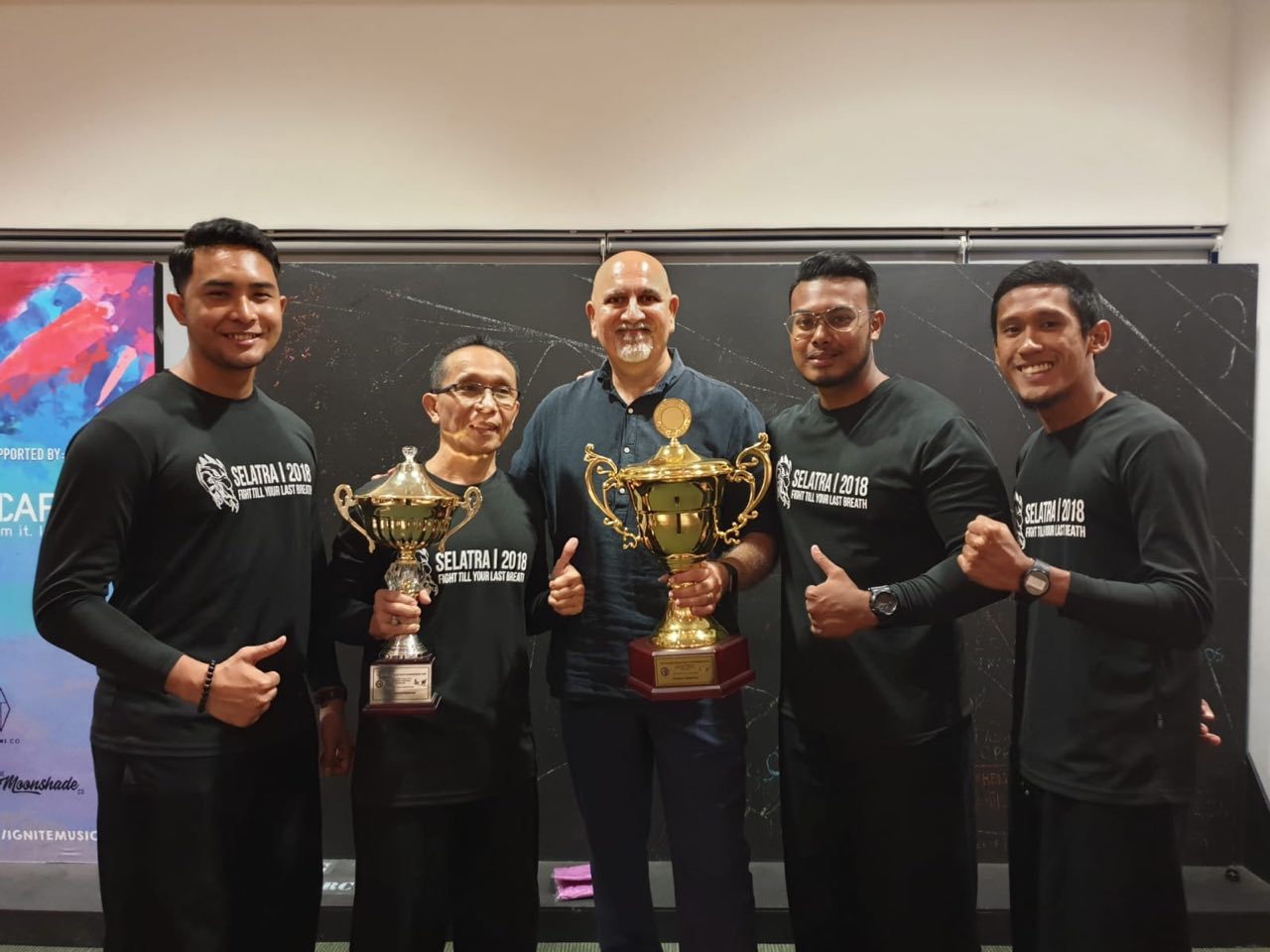 Coach Muhammad Nurfahmy Fareed was moved to tears when the RP Silat team raised the Overall Championship Trophy recently. The 24-year-old had finally achieved his goal of making the team the overall champion in the Institute-Varsity-Polytechnic Games, six years after he first joined the team as a member.
"There are no words to describe this feeling," said Fahmy. "It is something that I have
yearned for so long and I have shed blood, sweat and tears with this team. Finally, I feel that my job is done, and I am fully satisfied."
RP Selatra (Silat IG) created history on October 14, 2018 when the team was crowned Overall Champion in the 17th Tertiary Silat Championship, the team's first overall title in the competition.
Silat has two categories – the artistic (Seni) and match (Tanding) categories – and Fahmy has competed in multiple Silat competitions in the match category, representing both the Grasio Association Singapore and Singapore's National Team. He also represented RP and won individual gold medals in 2013 and 2014.
But the overall team champion honours eluded Fahmy. He eventually turned to coaching to train his juniors in the match category.
At that time, the team only had one coach who was an expert in the artistic category. Muhammad Fikri Fazil, who was the captain of the team in 2014, had consulted the IG's
advisor if Fahmy could become the IG's coach in the match category. It was a switch that proved to be beneficial.
Fikri said: "He (Fahmy) has techniques that enable an athlete to improve his gameplay in a sparring session. His command and control are commendable. Thus, he can conduct training well for a large group of students."
Agreeing, RP Selatra alumnus Suhaila Samsi added: "Fahmy broke down the steps for the techniques, even the advanced ones, to make it simpler for people who are less
experienced. This makes them easier to understand and grasp the techniques better."
Fahmy works as a full-time fitness in the Singapore Civil Defence Force. He returns to RP to coach twice a week on Tuesdays and Thursdays from 5:30 p.m. to 9 p.m. There are now four coaches in RP Selatra and the team has their sights set on building on this year's success.
Fahmy said: "The journey is not over yet and we have to remain humble. It feels satisfying to finally be able to hand over the trophy to RP. I feel really proud of my team as their coach. I really hope that we can maintain this title for the next few years."