Matthew Yap, an RP Media Production and Design student who was against the idea of powerlifting, could be offered support after his recent success.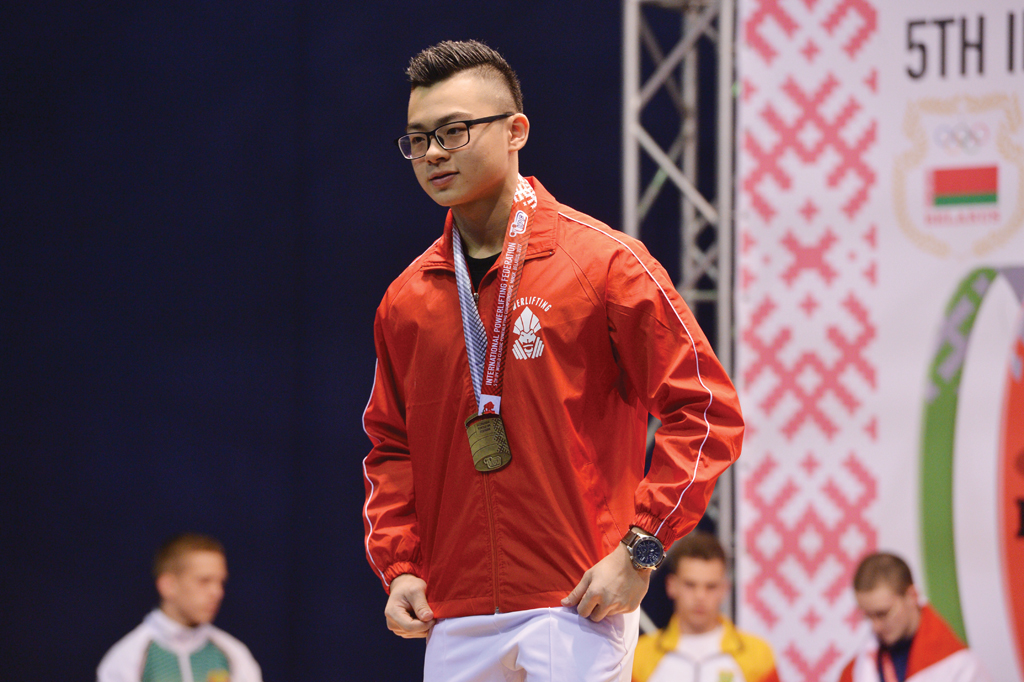 The only lifting world record holder Matthew Yap cared about before he entered powerlifting was to lift his fingers and wrist on the keyboard.
"I was hooked on computer games and I would rush home from school just to play," he said.  "There came a period where I already knew that my older brother was going to the gym and I couldn't care less.
"But he started persuading me… I was like, 'Huh, leave me alone, I want to play my computer game'. I was against the idea of powerlifting."
Eventually, Matthew followed his older brother Marcus to the gym. Witnessing Marcus compete at a competition at Singapore Management University blew Matthew away.
"When he was competing, there were people we didn't know but they were cheering for him. That was very impressive," Matthew, 18, said. "As I was going to the gym three times per week, I thought I might as well do powerlifting."
Three-and-a-half years after he entered the sport, Matthew set a new squat world record in the under-66kg sub-junior category at the 5th IPF World Classic Powerlifting Championships in Minsk, Belarus. The world record and a successful crowd funding campaign to get Matthew and Marcus home after they missed their original flight after an immigration mix-up during their departure have placed the sport, and the duo, under the spotlight.
Arriving back at Changi Airport, Matthew was greeted by family, friends, members of the powerlifting community and the media. "When Marcus broke the world record twice, there was nothing. I was very surprised (by the reception)," Matthew said. "It was nice, and because of all the publicity, people started recognising me."
The recognition has also led to an offer of support from the Chiam See Tong Sports Foundation. According to the newspaper TODAY, Matthew has been invited to apply for an annual grant, which is aimed at offering financial assistance for under-resourced children and youths. If successful, Matthew stands to be given up to S$3,000 to cover training-related expenses such as coaching fees or equipment purchases, as well as nutritional costs.
The support will come in handy, especially since Matthew had to work 10 hours shift for six days a week for three months at a café to fund his recent trip to Belarus. Both Matthew and Marcus spent around S$5,500 to compete at the world championships, according to TODAY.
Now, Matthew has his sights on the Asian Championship in India at the end of the year. "I would want to break my own world record one more time," he said.