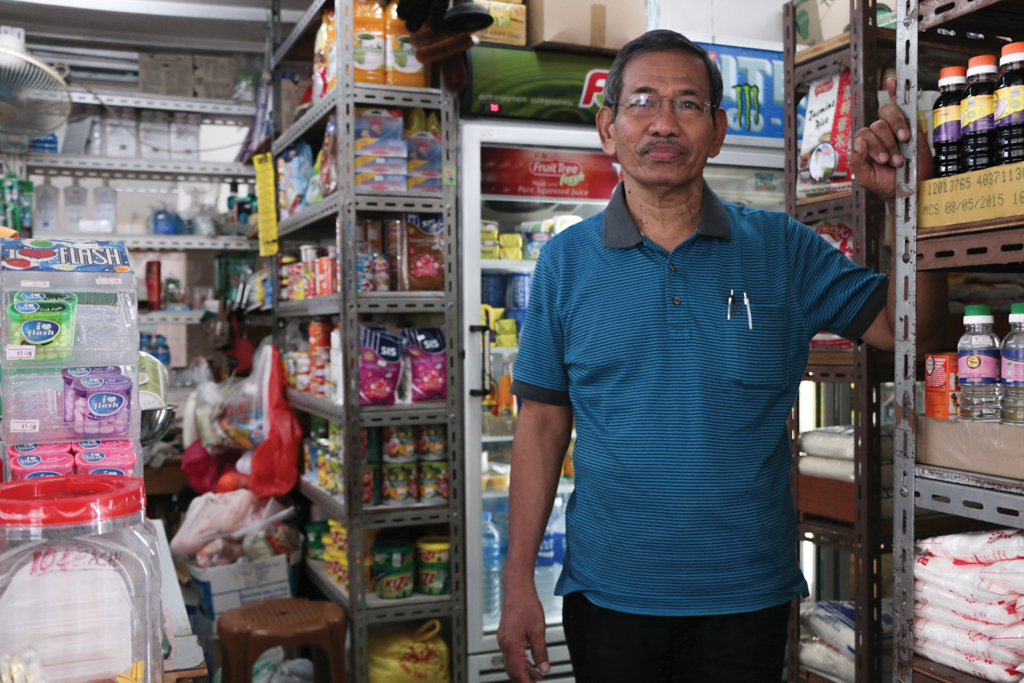 Mr Arrulappan Aruldas has operated a 'mama shop' for the past 40 years but is now thinking of closing his business.
His three children are not keen to take over his standalone kiosk, located at a void deck in Yishun Street 11. In their 30s, they are married and well-educated. "They have all studied in poly," said Mr Aruldas. "One of my sons even went for higher studies in aerospace engineering, so why would he want to take over my shop?"
Mr Aruldas is part of a rare breed of shopkeepers fighting to keep their traditional business alive. The number of 'mama shops' peaked at 3,000 in the 80s, according to the Singapore Provision Shop Friendly Association. Today, fewer than 200 of such shops remain.Located at void decks of HDB blocks, these kiosks sell a wide range of items including canned foods, stationery, tobacco products and newspapers.
'Mama shop' operators said the changing profile of the residents living in their estate has made business tough in recent years.
"Most of the people here have shifted away and mostly foreigners are moving in," said Mr Aruldas. "They've got their own people to buy from, like the Filipinos who go to the Pinoy shops."
Mr Awallauwin Mohammad Kassim, who has been operating a 'mama shop' for 36 years, faces a similar problem in Ang Mo Kio. Younger residents have moved to newer estates, leaving only the elderly residents behind. ""Now people are leaving and going to other places, so the business has become slow," said the 76-year-old.
In an attempt to adapt to changes in consumer habits, Mr Aruldas forked out $7,000 to renovate his shop a decade ago.
Apart from a more contemporary look for his shop, Mr Aruldas also renovated a toilet at his store so that his customers could use. But as toilets became more available around Yishun, the one at his store is now only for Mr Aruldas' personal use.
Mr Aruldas says he also faces stiff competition from supermarket chains. "They go to the supermarket and buy in bulk because it's cheaper," he added.
Some 'mama shop' owners feel they have a role to play in the community. Mr Alex Chan Kok Kim, 38, owner of a convenience store in Woodlands Vista Point for the past 15 years, said his business provides residents a platform to meet and interact. His shop sells traditional biscuits and toys that were popular in the 80s and 90s.
"Sometimes neighbours either meet up to drop by the shop together, either to buy something or for a chit chat," said Mr Chan. "Sometimes, I actually join in the conversation, sharing news and information."