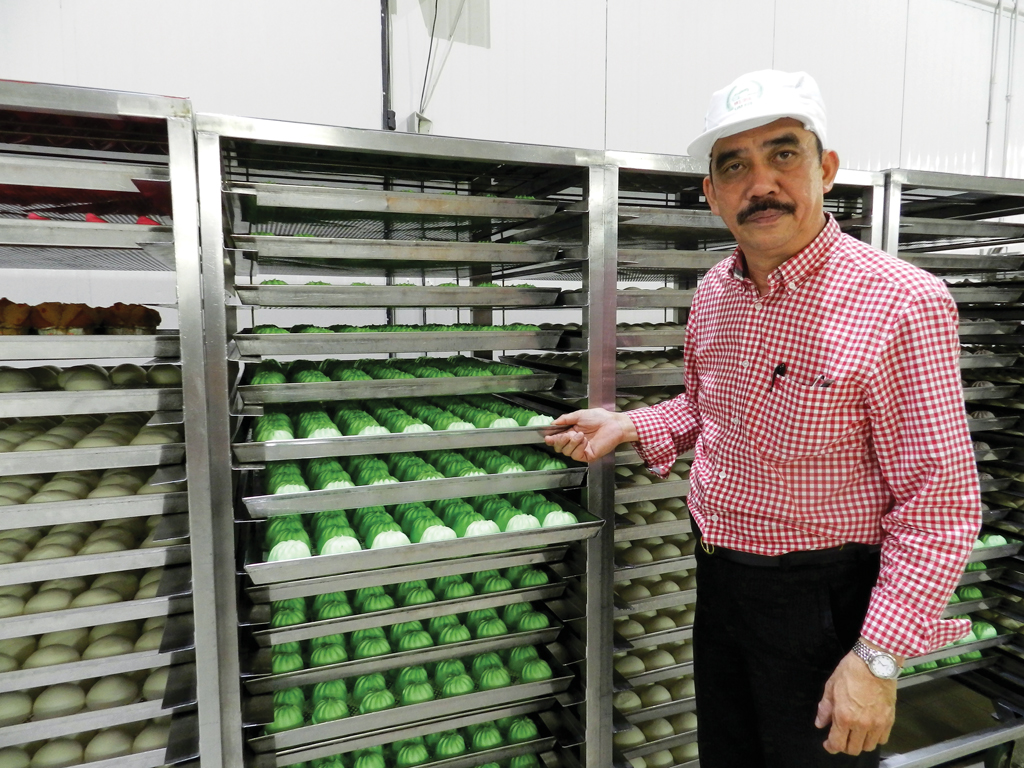 Fifty years ago, Mr Ang He Siong had no idea what he wanted to do when he grew up.
Amiable and loquacious with a penchant for bursting into hearty laughter, Mr Ang is the seventh of 10 children. His parents owned a farm in a Lim Chu Kang kampong. Money was extremely tight for the family, and he was forced to drop out of the now-defunct Ama Keng Primary School in his final year, just months shy of graduation.
"Back in my time, if you weren't studying, you went to work to support your family," recalled Mr Ang, 57, in a mixture of Chinese and Hokkien.
Unsure of his career path, he decided to accept the first job that came his way. As fate would have it, it was an apprenticeship under a master craftsman who made and sold traditional Chinese pau.
The seeds of Lim Kee Food Manufacturing – the largest distributor of fresh pau in Singapore – were sown that day. Founded in 1980, the company is located in Woodlands and employs more than 60 people with an annual revenue exceeding $5 million.
'THOUSANDS OF HOURS' TO MASTER THE ART OF BUN-MAKING
When he first started, Mr Ang – Lim Kee's managing director – had no such notions of success. He spent years honing his skills, working diligently from sunset to sunrise to produce hundreds of pau to feed the breakfast crowd every day.
Because of the nature of the business, Mr Ang's day started when most people knocked off work and went home to their families.
The hours were brutal and the work punishing. "There were no machines back then, no such thing as mass production. All you had were your hands," said Mr Ang. It took him "thousands of hours" to master the "seemingly simple" art of making the traditional pau.
Before long, he was eager to flex his entrepreneurial muscles. Throwing caution to the wind, he started his own stall in a coffee shop with "almost non-existent human traffic" in Ang Mo Kio. It was all he could afford. The stall he rented was barely half the size of his current office in his multi-storey Woodlands factory today.
Labour was a thorny issue as well. In the industry, long working hours with little rest were the norm and the nature of the business dictated that work began at midnight.
"I interview people, they see the working hours and the work involved, they run," he recalled.
Despite the challenging circumstances, Mr Ang threw his heart and soul into the endeavour. In due time, he built a steady stream of regular customers and business bloomed.
Even then, the labour crunch continued to be a challenge. In an industry where every product was handmade, growth was limited due to the shortage of skilled labour. Undeterred, he set about solving the problem. It wasn't long before he found the solution.
Despite his traditional training, Mr Ang was one of the pioneers of mechanisation in his industry. A pragmatic man, he was quick to realise the unparalleled efficiency and production capabilities that machines could provide.
"I'm not afraid to invest – I believe that you have to make smart investments to get back a decent rate-of-return, and investing in machinery at that time was a very smart investment," he said.
Mr Ang is also unconventional when it comes to dealing with salespeople. Most people tend to steer clear of them, but he welcomes them with open arms. If they can identify an area which can be improved, he "will buy whatever they are selling".
"Rather than avoiding them, I see it as an opportunity to make a better, more delicious pau for my customers," he said.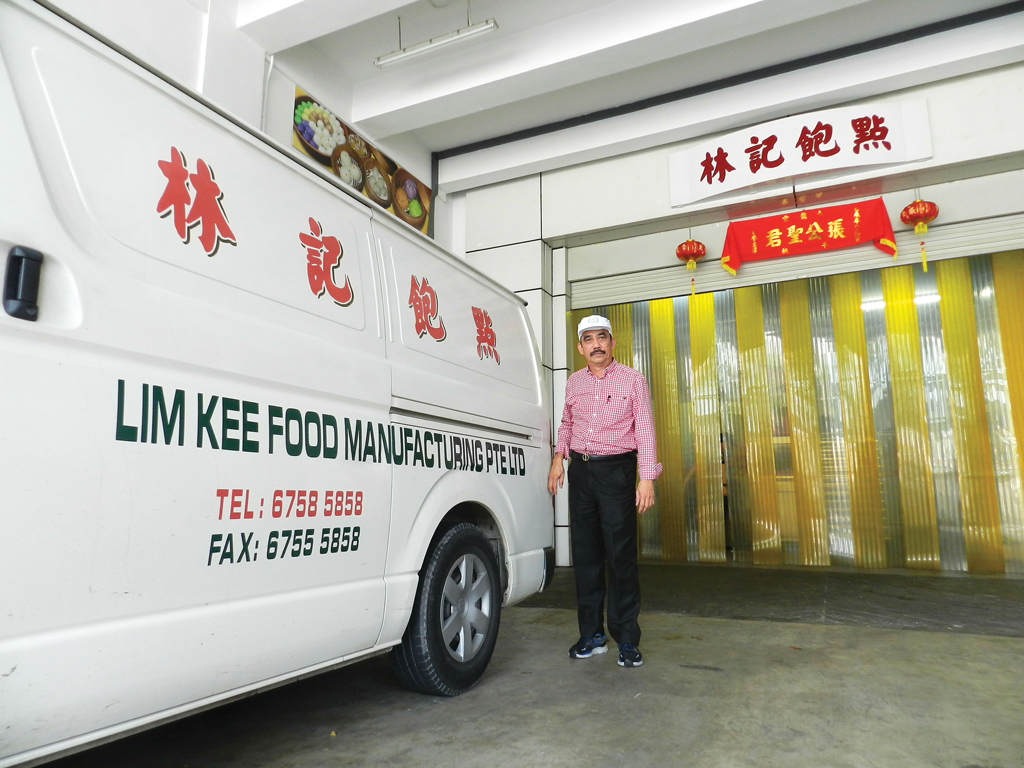 WILL HAMBURGERS REPLACE THE PAU?
As his business grew in recent years, the company also faced fresh challenges. For instance, rising Certificate of Entitlement premiums have meant increasing operating expenses as the company had to replace ageing delivery vehicles.
Another central cog of his business is the ubiquitous metal steamers that house the buns at retail outlets. Each steamer costs thousands of dollars and the expenditure fall squarely on the company's shoulders. With over 800 stalls to supply, the costs add up.
More worryingly for Mr Ang, he sees a future where future generations may replace the humble pau in their diet with hamburgers and coffee in paper cups.
"The local pau business probably wouldn't be sustainable 30 years from now," he shrugged, candid about the prospect. "Imagine telling that to your grandparents 30 years ago."
When asked for the most important factor behind his success, Mr Ang replied without skipping a beat: "It definitely has to be my staff – we are like one big family and we look out for each other. Without them, we couldn't have built Lim Kee to the brand it is today."
"I'm pretty sure that my license plate numbers have helped as well," he added with a grin. He is referring to the fact that some of his delivery trucks and personal vehicles have the number "88" in their license plate numbers, as Mr Ang believes the number eight to be auspicious. In the Chinese language, it is a homophone for the word "prosperity".
In his case, it's double the prosperity.