Mention Woodlands and most would associate the area with public housing, industrial factories and the Causeway. But several hidden gems and interesting activities exist. The Republican Post's Charmaine Soh highlights six places where you can get an ice cream at midnight, buy cheap party food for friends and watch the stars for $1 with your date.
A quiet oasis far from the madding crowd
WHAT:
Woodlands Waterfront Park
WHERE:
Admiralty Road West, 759956
WHY:
The perfect place to take a breather after a hectic day of work. Located near Republic Polytechnic, this scenic coastal park provides an unobstructed view of the Johor skyline. The park is surrounded by green spaces where you can fly kites, cycle or fish. If you want a breadth of fresh air or a leisurely stroll after a stressful day, this is definitely the place to go.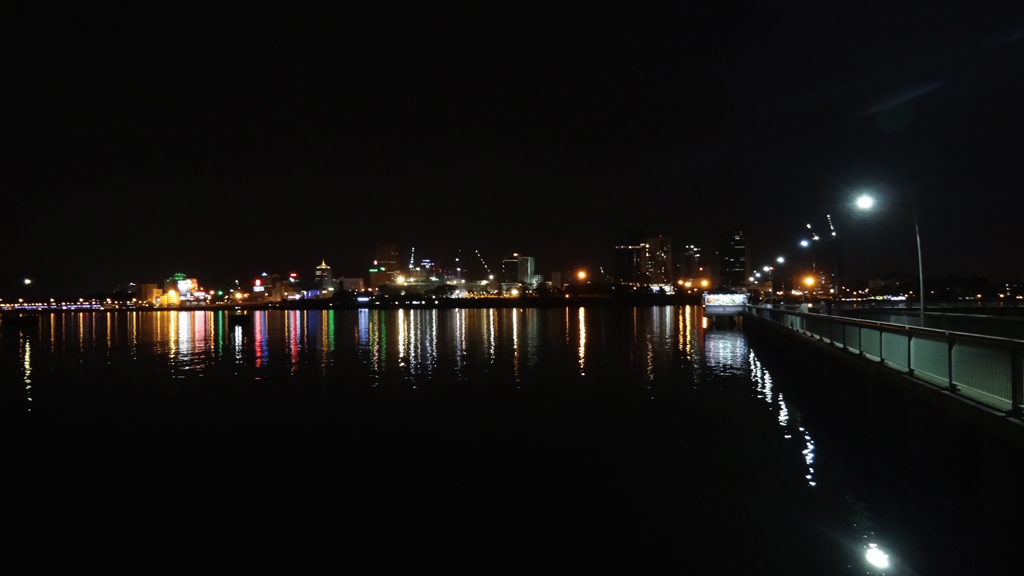 A place to feast on good foods and enjoy great views
WHAT:
Rasa Istimewa Woodlands Waterfront Restaurant
WHERE:
6A Admiralty Road, 757445
WHY:
Hungry after a walk, cycling or fishing at Woodlands Waterfront Park? Located on the jetty of the Woodlands Waterfront Park, this Halal restaurant has attracted many customers since it opened in 2012. The restaurant serves a wide selection of dishes, such as local favourites chili crab, barbeque seafood and curry fish head. The windows of the restaurant can also be kept open, allowing diners to enjoy the sea breeze and views of the Johor skyline. Food is sold at reasonable prices here, thus making it a place to consider if you are planning to hold a gathering with friends.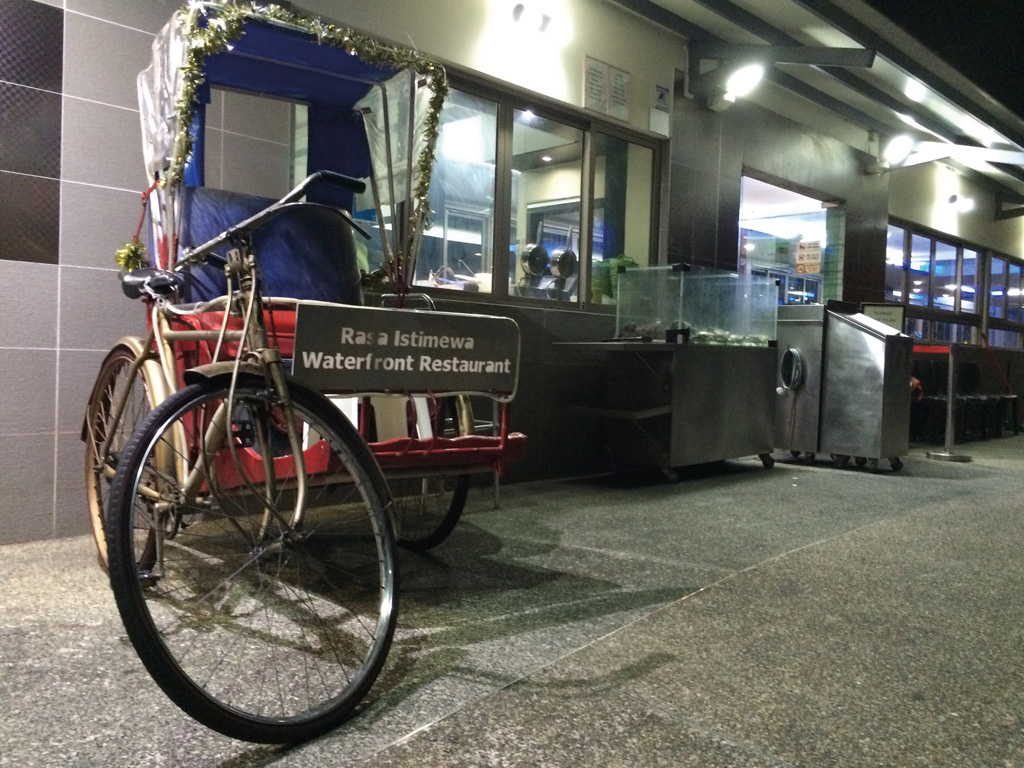 A market like no other
WHAT:
Senoko Fishery Port
WHERE:
31 Attap Valley Rd, 759908
WHY:
One of two fishery ports in Singapore, Senoko Fishery Port will be an eye-opener for many visitors. The bustling wholesale market has a wide range of fish and seafood on offer, with traders still using the traditional scales to conduct their sales. Despite operating from Tuesdays to Sundays at early hours of the day – from 2 a.m. to 6 a.m. – visitors can look forward to fish traders bargaining over the freshest catch when they enter the market. You can also buy fresh seafood at wholesale prices.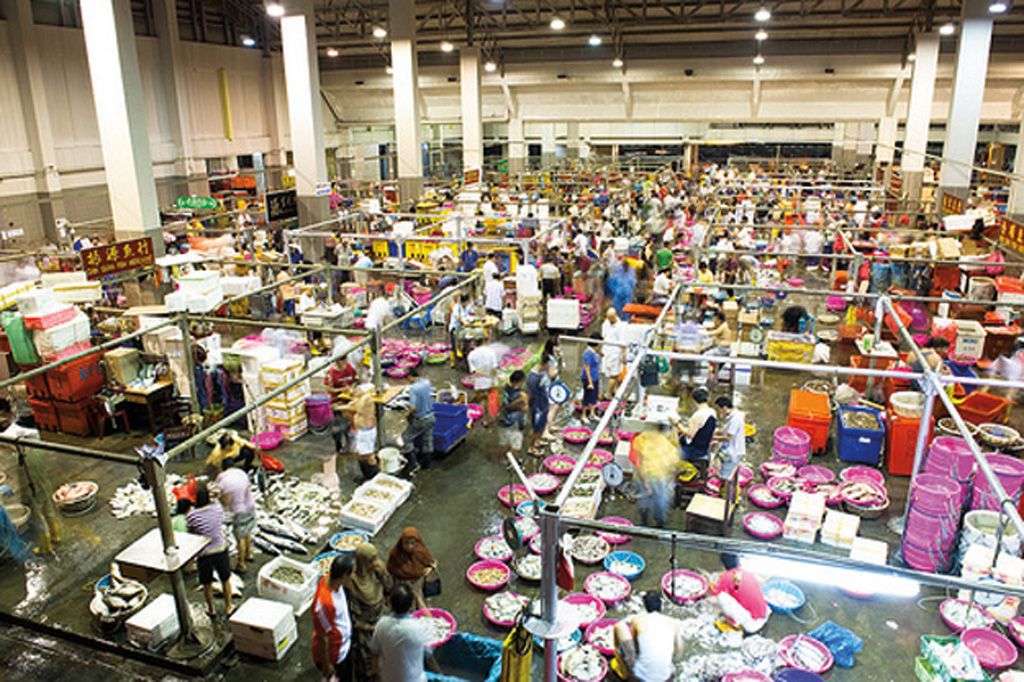 Buying party food without bursting your budget
WHAT:
Food factory outlet Foodedge Gourmet / Melvados
WHERE:
26 Woodlands Terrace, Singapore 738449
WHY:
A hidden gem, Melvados is one of several food wholesalers nestled in the Woodlands Terrace area where consumers can get food at cheap prices. Melvados sells their products at wholesale factory prices but the company offers an extensive selection of party food, such as cakes, ice-cream, lasagne and tortilla wraps. The price of a tub of ice-cream starts from $8, while premium flavours costs a dollar more. All of Melvados products are made in Singapore with no artificial preservatives or chemicals used during the production. If you find it a hassle to travel down, you can also purchase their products from the company's website.
An ice-cream café that opens till late
WHAT:
Two Plus One
WHERE:
30 Woodlands Ave 1 #01-01 The Woodgrove, Singapore 739065

WHY:
One of the few ice-cream cafes in Woodlands if you ever crave for something sweet. Nestled in The Woodgrove, Two Plus One's unusual vintage décor stands out in the HDB heartlands. The cafe serves the usual waffles and ice-cream but its Thai Milk Tea ice-cream is the favourite among patrons. But the best and most unique part about the cafe is that it opens till at least 12 a.m. every day. You will never have to worry about where to satisfy your sweet cravings after school.</div>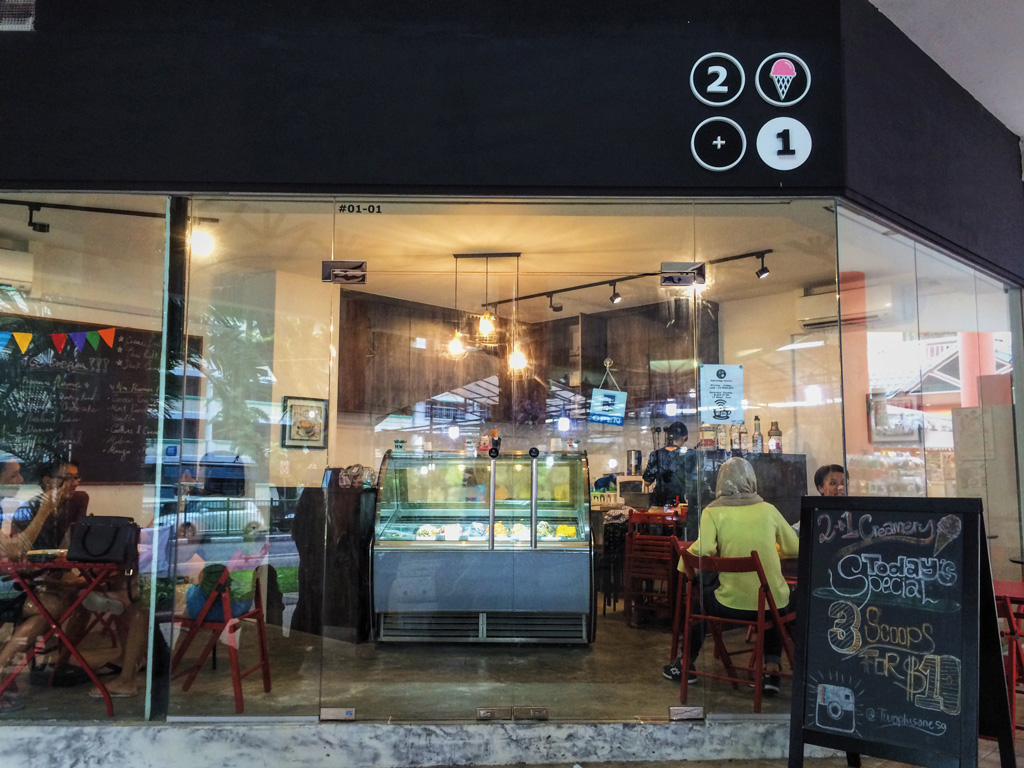 A dollar for a glimpse into the universe
WHAT:
Stargazing @ The Woodlands Galaxy Community Club
WHERE:
31 Woodlands Ave 6, Singapore 738991
WHY:
For just a dollar, this is the place in Woodlands where you can spend your Friday and Saturday nights admiring the stars. The Andromeda Observatory houses the second largest telescope in Singapore that is open to public. You will be able to see planets like Jupiter and Saturn and also the star clusters. Stepping into the observatory feels like stepping into a scene of The Martian. Although it only opens on Friday and Saturday, they usually attract about 40 people every weekend. In fact, many stay back after the sessions to mingle under the starry night and open sky.