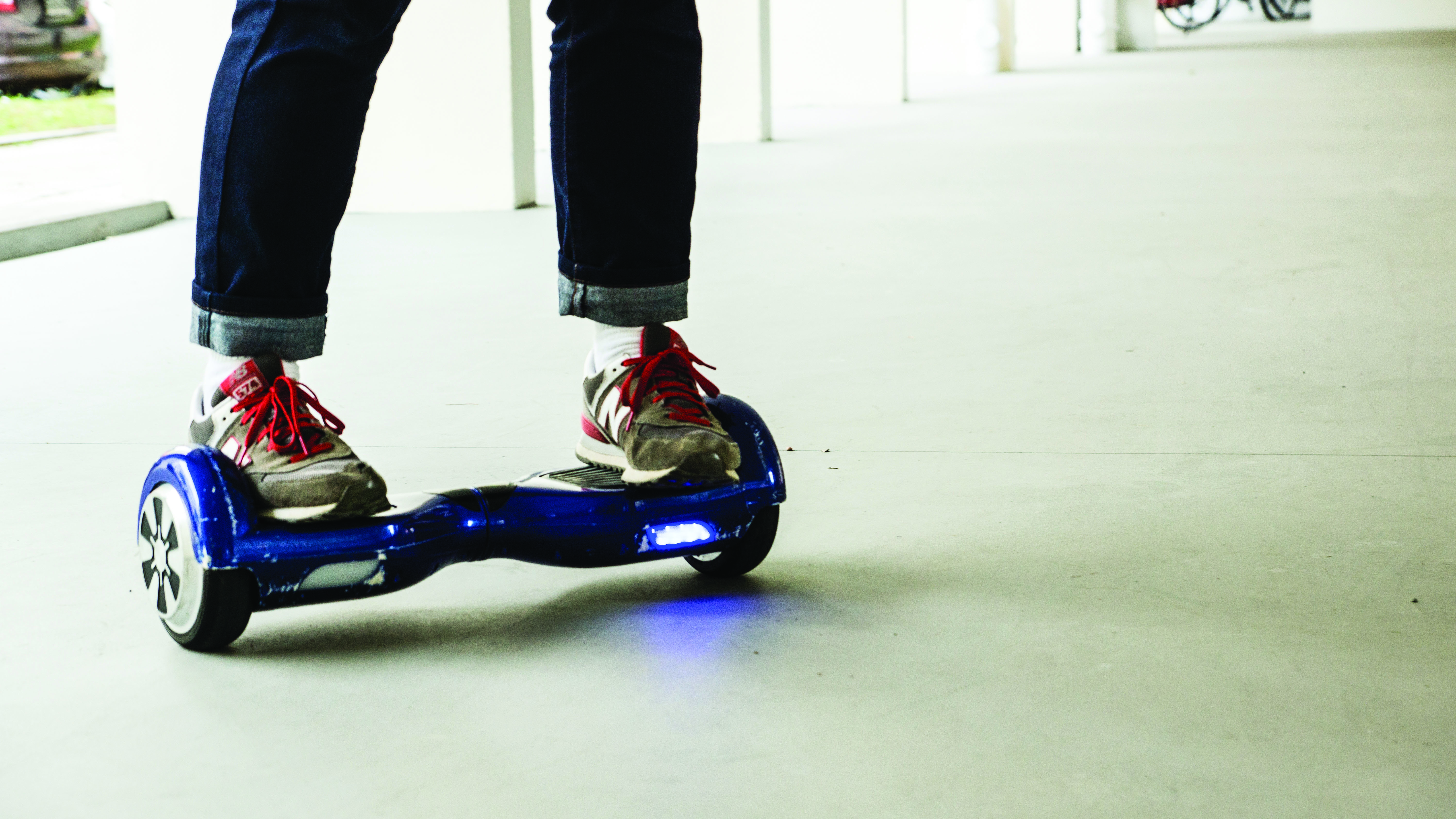 In the classic 1985 movie Back to the Future, machines that levitate above ground and were able to go at high speeds were depicted. It's nearly the end of 2015 and we haven't quite seen any of these flying boards yet. But a different type of hoverboard has arrived as a mode of transport. They are simply a two-wheeled, handle-less and self-balancing Segway that has been all the rage among young and old alike.
The hype around the hoverboard has grown thanks to YouTube celebrities, Hollywood stars and famous athletes who have been seen using this two-wheeled machine. It won't come as a surprise that the most sought after gift for Christmas this year would be these boards.
I decided to jump on the board-wagon and got a first-hand experience in trying out this two-wheeled machine. Does it really live up to the hype?
The Specs
Out of the many brands in the market, Smart Balancing Wheel was the one I used for this review. Running on a 36V Lithium Battery, this hot rod can go up to 12 km/h. The hoverboard needs to be charged for at least two to three hours before enjoying a minimum of five hours of riding time. In fact, you could even go as far as 20 km in distance with it. For a machine that measures roughly about shoulder width, it weighs in at 12kg. Expect some heavy lifting if you plan on carrying it around. The mechanics is simple enough: just balance yourself on the board and apply more pressure on the direction you intend to move and it does the rest for you. This is achieved by using Intelligent Balancing Chip installed under each foot placement of the hoverboard itself.
The Design
Different brands offer a variety of colours and design and there are lots to choose from. Running on two rubber wheels, its 7' inch Magnified Slim Wheel Hub ensures a smooth ride which minimises roll angle and optimises grip. Rubber paddings are also included and are placed at the footing placement to prevent slipping off the board. Wrapped with carbon fibre, the board sure packs a punch. Its durability is amazing after endless knocks and collisions into the walls and curbs when I tried it. A fair number of LED lights are also installed in the hoverboard for the battery indicator, sensor indicator and also the head and tail lights. Be prepared for scratches on knees and elbows though .
The Ride
I am a board junkie and have tried all sorts – skateboard, longboard, penny board and even the waveboard. I found the hoverboard was one of the most difficult boards to manoeuvre. It took me quite some time to get the hang of it and I initially had to grab onto something in order to get my feet on both of the sensors at the same time. Even after I got used to balancing on it, I still found myself colliding into walls and skidded a few times. The hoverboard works best when it is travelling on a flat and smooth ground. Riding it on uneven roads and paths is not recommended until you are confident enough to know you won't end up kissing the ground. As innocent as the hoverboard may look, it can be dangerous for novices. It takes a lot of time and practice to get used to the board. So practice on safe ground first.
Must have or Miss it?
Given its price range of between $400 and $1000, many feel the board is overpriced. After spending quite some time with it, I can see why. I did have a lot of fun riding on the motorised board and it was an interesting experience to try something totally new. However, I wouldn't recommend it as a primary form of transportation, not even around the neighbourhood as I would stick to walking. If you've got spare cash, this is a great toy. But for an average consumer like me, the price tag doesn't justify the use. If you are really eager to get one, an entry level $400 model is your best bet.
All in, it is a little overrated. I'd stick to my Penny board or the good old bicycle. And wait for the future where the real hoverboard comes around.