Koreans are well-known for their skincare products made with the highest standard to achieve a flawless "glass skin" appearance. With their "gentle" approach to skincare using natural ingredients such as herbs and plants, you can find most skin care products in the Korean beauty industry vegan and cruelty-free. Not to mention, the promise of using active ingredients without potential irritating side effects, adds to the appeal and popularity of Korean skincare.
With the ever-evolving industry producing innovative products, and the latest being Korean toner pads, you might find yourself being influenced into trying them by popular trend-setting platforms like TikTok. Local influencer and former RP student Dewy Choo is one of the many setting this latest skincare trend with her review on Mediheal's toner pad. Which brings us to the question: Is this skincare trend worth hopping on?
WHAT ARE TONER PADS?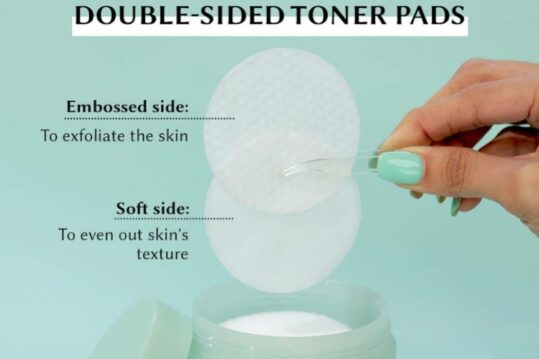 Toners are an essential step in any skincare routine. A toner's job is to gently refresh your skin without stripping it of its natural moisture, leaving you with a clean base to apply your post-cleansing serum or moisturiser.
Now you might wonder about the difference between a traditional toner and a toner pad. Unlike the traditional liquid-type toner, toner pads are cotton pads pre-soaked in essence which allows you to use it as a toner while gently exfoliating the skin.
The exfoliation comes in when using the pad's embossed side, which removes dead skin cells and impurities stuck in your pores. Whereas the soft and smooth side of the pad hydrates and smooths skin texture.
THE PROS AND CONS OF TONER PADS
The best way to decide if something is worth trying out is to weigh out the benefits with the disadvantages.
Pros:
Caters to your skin's needs: Korean skincare brands like Mediheal came out with a variety of toner pads, each having its own set of ingredients meant to target different skin concerns.
In Dewy's review, she used Mediheal's Tea Tree Trouble Pad, meant to calm troubled skin, removing any irritation and redness. Whereas other options like the Mediheal's Vitamide Brightening Pad delivers a radiance boost, improving dull skin. 
Conveniently packaged: Being pre-soaked and packaged in a container, you can bring your toner pads around with ease, especially when taking a trip overseas.
Easy to use: Instead of patting toner onto your skin and worrying about the wet mess it may leave, prep your face with ease with the swipe of a toner pad!
Toner pad hacks: Use your toner pads as a quick mini mask by leaving the pad(s) on certain areas of your face that you may want to focus on. Leave it on for 15-20 minutes for better absorption.
Cons:
Not budget-friendly: Compared to traditional toners, toner pads may be more costly especially when considering the number of pads you're given in a single container.
May not be for everyone: Due to the embossed side of the pad providing exfoliation, those with sensitive skin types or with a weak skin barrier may find the pad too harsh as a daily toner.
IS IT WORTH THE HYPE?
Let's circle back to the question of whether this skincare trend is worth hopping on. With the pros outweighing the cons, it's safe to say that toner pads are a must-try if you're into Korean skincare.
BONUS TIPS: HOW TO INCORPORATE TONER PADS INTO SKINCARE ROUTINE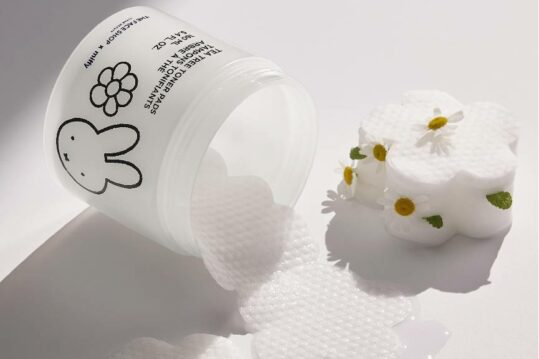 When incorporating toner pads into your skincare routine, ensure that you're using one that suits your skin type while catering to your skin's needs and concerns. And as always, do a patch test before using a new product!
A patch test is done by leaving the toner pad on your arm for five minutes or as long as the instructions say. Monitor the area for the next 24 hours to see if there are any side effects. A patch test identifies whether your skin may react negatively to a new product, helping you to decide if you should proceed with incorporating it into your skincare regimen. 
When trying out a new skincare product, especially one that was introduced to you on social media, ensure that it's the right choice for your skin instead of simply hopping onto the bandwagon. Always keep in mind that what works for others may not work for you.
If you want to build a skincare routine for flawless "glass skin" but don't know where to start, check out this article on AM/PM skincare routines for jello-like glass skin.