Every year RP rewards 100 mentors with the title of top mentors. We speak to DR TAN LAY THENG who has mentored 28 students from the School of Engineering (SEG).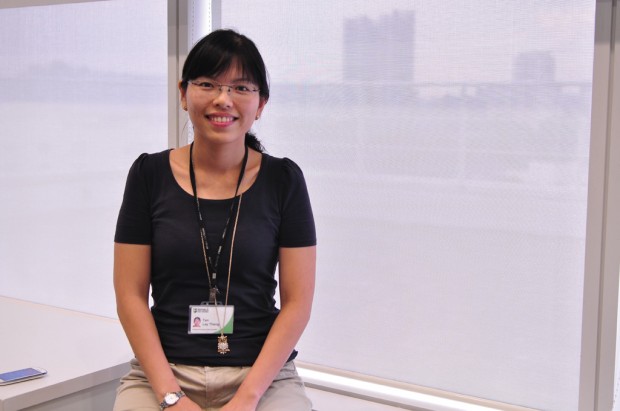 Tell us more about yourself – what do you teach in RP and what did you do before, how long have you been here?
I joined RP in 2009 as a lecturer in the School of Engineering (SEG). The modules that I facilitate are microelectronics in nature. Through this specialization, students learn how their daily electronics gadgets like mobile phones and laptops are produced. We also teach nanotechnology. Before joining RP, I worked in Agilent Technologies Singapore Pte Ltd (now called as Avago Technologies) as a process engineer for two years.
What have been the highlights and challenges of being a mentor?
Okay, the highlights first. The rewards differ quite a bit. In the short term, students get better grades and positive feedback (e.g. improvement in class attendance) from the module facilitators, and appreciation from the parents. In the longer term, students become more confident of themselves, overcome their fears and most importantly, they prove they are assets to others and have the strength to resist negative peer pressure. The challenges include investing time and effort to build a relationship and then to see through their difficult times. Sometimes students don't see your good intention and it is normal, they are young after all. Finally, sometimes it can be a challenge to work with parents who may not be very supportive and may push the disciplinary duty to staff instead of dealing with it themselves. But each case is different and we try and work around these challenges.
Tell us about a memorable mentee?
I had a mentee with a complicated family background. She had suicidal tendencies, and wanted to quit the school during her 3rd year as the people around her felt that it was a waste of money to get a diploma certificate. Together with the RP counsellor, we spent quite a lot of time to build her trust and got her to discover her potential. We managed to encourage and journey with her. Finally she completed her studies last year and currently is working in a good company and is a happy adult.
What was your response when you got the news about being in the top 100?
The first response is shock because I never expected any reward from it. However it is a sweet shock. It is sweet because through this award it shows that the mentees acknowledges and appreciate the things that I have done for them. (Here is a message a mentee had written to Dr Tan: She is always efficient in carrying out her duties as mentor…she is like a family member who encourages us to work hard so that we can get good grades).
What advice would you give to students going through a tough time in school?
It is normal to have moments when you don't think you can do it, and moments when you doubt your ability to succeed or you just aren't sure what you want to do or are good at. But don't let the doubts defeat you. Everyone's journey is different but just as important. So keep moving and you will get to your destination.