BY SHARYL CHIN
The vintage fashion scene in Singapore has witnessed an increase in popularity in recent years, with many online and physical stores popping up over the island hoping to cash in on this growing trend.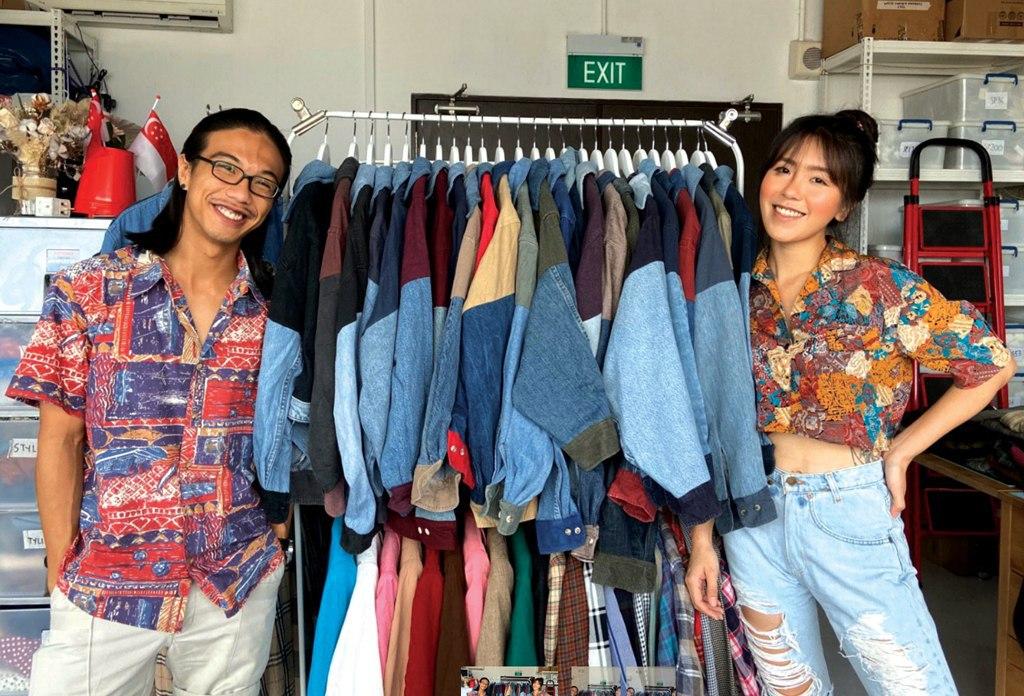 While the vintage fashion scene has recently seen the influence of brands such as Supreme, Ralph Lauren, Balenciaga – described by followers as the hype scene – one store hopes to stay true to its roots.
Local vintage store Vintagewknd wants to focus on colour, intricate designs and a wide range of clothing styles. The store, which was started by Eileen Tan and Eden Tay, also wants to keep vintage clothing affordable and accessible, whilst promoting sustainable fashion and ensuring quality in each piece.
The pair did ponder about entering the hype scene, but ultimately decided against the move as that would have gone against what they envisioned for their business when it started in 2015.
"In the hype scene, the price is made to be inaccessible for many. In contrast, our main mission is making it more affordable and accessible for anyone to try and appreciate the vintage culture," said Eden, 27.
Prices for the store's thrift items cost $15 and below. It also has a weekly collection with items starting from $17. For consumers with a bit more spending power, the store offers a premium collection which costs between $40 and $90.
Vintagewknd started as a passion project after Eileen and Eden toured Europe in 2015. "I searched through their local streets for vintage clothing stores and was blown away at how each piece told a story of its own through their designs, colour and style," said Eileen who worked as a digital marketing specialist previously.
As a person who wears clothes at least once before selling them, Eileen naturally did the same with her collection from Europe when they came back to Singapore. She said: "Majority of the things I buy from thrift stores are items you cannot find anywhere else. Selling them made me realise how much people value things that are unique and one-of-a-kind."
After witnessing how vintage clothing was in demand amongst locals and coupled with the lack of vintage stores that are friendly on consumers' wallets, the duo made plans to create a vintage store to tap into the market.
The shop has since sold over 10,000 pieces to customers all over the world through online platforms such as Instagram, Carousell and Etsy.
"We recently turned into a full-time business in 2018 and although we are somewhat established in the vintage scene, balancing quantity and affordability will always be a challenge," said Eileen.
But the duo hopes to expose their consumers to a wide range of styles through what is offered in their shop, to inspire their customers to find their inner fashionistas.
Eden said: "We want our brand to appeal to all and show everyone can appreciate what vintage means to us. Vintage is meant to be for everyone, regardless of what your comfort zone for fashion is."