The Microsoft Surface 3, called a "laplet", aims to provide the the power of a laptop and the portability of a tablet. Launched in May this year, the Surface 3 takes on a slightly smaller form factor from its Surface Pro 3 counterpart and comes at a cheaper price tag. In this review we will be taking a look at Microsoft's latest tablet/laptop hybrid to see if this sleek computer can handle the everyday usage of a poly student.
Performance
Running on Intel's AtomTM x7-Z8700 Quad-core processor, the Surface 3 clocks in at 1.6GHz and is able to boost up to 2.4GHz. In layman terms, it's pretty fast for a device of this type.
I was initially skeptical at the thought of the tablet running the full version of Windows 8.1 and I was expecting to experience some latency. However, after a few days running everyday tasks on Microsoft software such as Word and Powerpoint and even Adobe Photoshop, as well as surfing on Google Chrome, I can safely say this is a very capable device. I rarely experience any lag even with applications and programs running in the background.
But as far as gaming goes, I would not get my hopes too high if you are planning on making this your primary gaming platform. Triple A titles like Batman: Arkham Knight, Call of Duty, etc. would barely be hitting 30 frames per second even on low settings. However, if you are just planning to blow off some steam after school on Minecraft or Crossy Roads, the Surface 3 is more than enough. An alternative would be to try out its Windows Store where you can download games like FIFA 15: Ultimate Team, Modern Combat and even Grand Theft Auto: San Andreas, then connect a USB controller to the device for an even better gaming experience.
Design
The Surface 3 is only 8.7 millimetres thin, and wrapped in magnesium alloy which makes the device fairly light and easy to carry around especially when you are moving around campus. Even with the Type Cover and Surface Pen, it can be carried around easily with one hand. If you are not always on-the-go, it still takes a ton of weight off your shoulders when it's in your bag. When it is lain horizontally, on the left, there are no ports but a small curved edge for easy access to open the kickstand. On the top, you have the volume rockers and the power/sleep button. On the right, you have your mini DisplayPort, USB port, micro-USB charging port and audio port. On the bottom lies your magnetic clip for the detachable Type Cover and behind it is the micro SD card slot that the device supports up to 128 GB of storage. The Surface 3 comes in only silver with the front having a black glossy glass finish. However, the Surface Type Cover (sold separately) comes in Red, Cyan, Black, Purple and Blue.
The kickstand at the back of the device is a nice concept but only fixes itself to three points of elevation. It would have been nice to have the kickstand to be at adjustable at any angle as using the device on the table while standing up is still slightly uncomfortable even with the kickstand at its maximum.
Camera
While the Surface 3 does not take the best photos, it features an 8-megapixel camera that can record 1080p video. The strength lies in how you use it. While many students like myself will admit to taking photos of slides during lectures and presentations, the Surface 3 gives you the convenience to snap a picture of the slide and easily put it into OneNote with the rest of your notes. During exams, you can hit the CTRL+F function to find your photos of slides as OneNote recognises words in pictures. However, if you are planning to use it for your Instagram feed or "OOTD"s, your smartphone or DSLR would be a better option. Below are some photos taken with the Surface 3.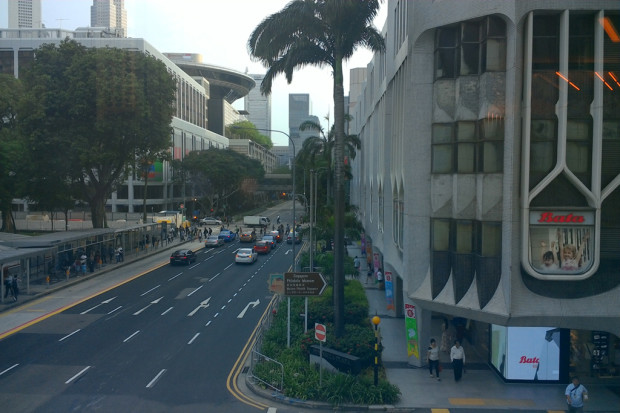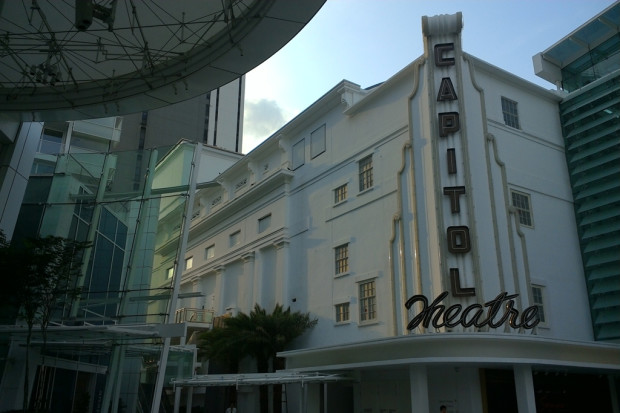 Display
The 10.8-inch multi-touch full HD display runs at a resolution of 1920 x 1280. Colours are vivid and practically everything on screen is crisp and clear. Watching movies on the Surface 3 was enjoyable and even with your project mates crowding around the Surface 3, every member would be able to see the screen clearly thanks to its great viewing angles. The screen also has a pressure point feature. This means that the screen registers how much pressure you apply while drawing on it with the Surface Pen. This may appeal to you if you are an art and design student that loves to draw. My only complaint about the screen is it is overly reflective. It may not be an issue to you if you have already gotten used to it on some of your devices but if you get easily irritated by reflective screens like me, be prepared to fork out another $10 to $15 for an anti-glare screen protector.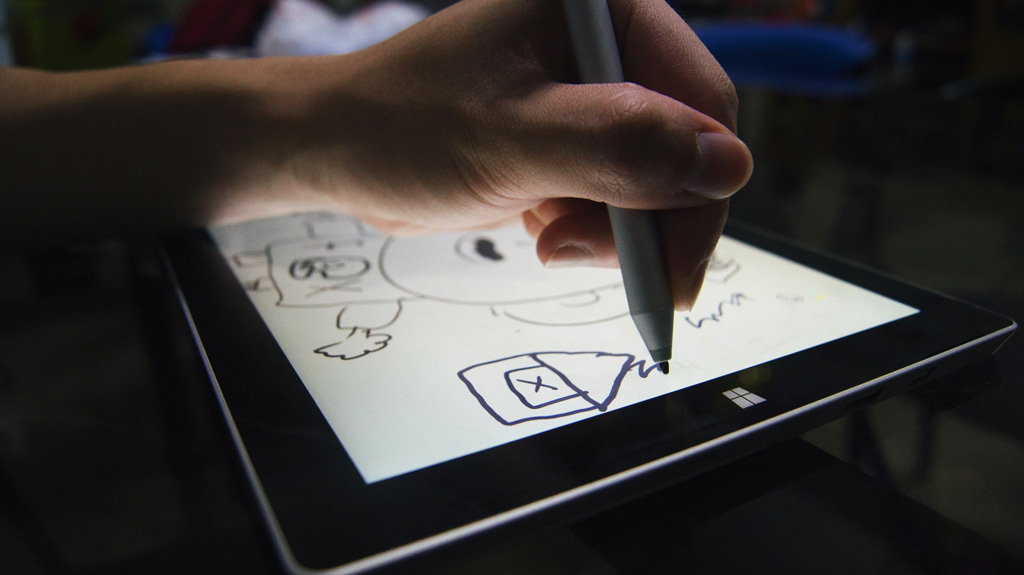 Battery
On a full charge, the Surface 3 lasted me about eight hours while surfing the net, making notes and watching movies which is really good compared to other notebooks on the market. Charging, however, felt like forever. While in use, it took up to six hours to fully charge. I would advise shutting the device off or putting it to sleep if you are planning to get a single charge quickly.
Accessories
The Type Cover and Surface Pen are sold separately at $199.00 and $73.00 respectively. While I did not have much use for the Pen, it does have some handy tricks. When paired via Bluetooth, OneNote immediately opens at the push of the pen's top button even when the device is in sleep mode. This makes note-taking during lectures a whole lot more efficient.
The Type Cover is a necessity when purchasing the Surface 3 as a student. The keyboard at first felt a tad cramped for someone with big hands like me although I soon got used to it. After a while, it felt just as good as typing on an ordinary desktop keyboard, giving great feedback with every push of a key. Using the trackpad was a similarly smooth experience. Personally I feel that the keyboard should have come bundled with the device.
My Verdict
With such power in a small device, the Surface 3 does indeed meet the basic needs of an everyday student. It is not a perfect device, and those who need to edit videos will want more horsepower, but it is overall a very competent one. Any student looking for a compact machine that can handle a low to medium workload should consider the Surface 3.
4/5 Stars