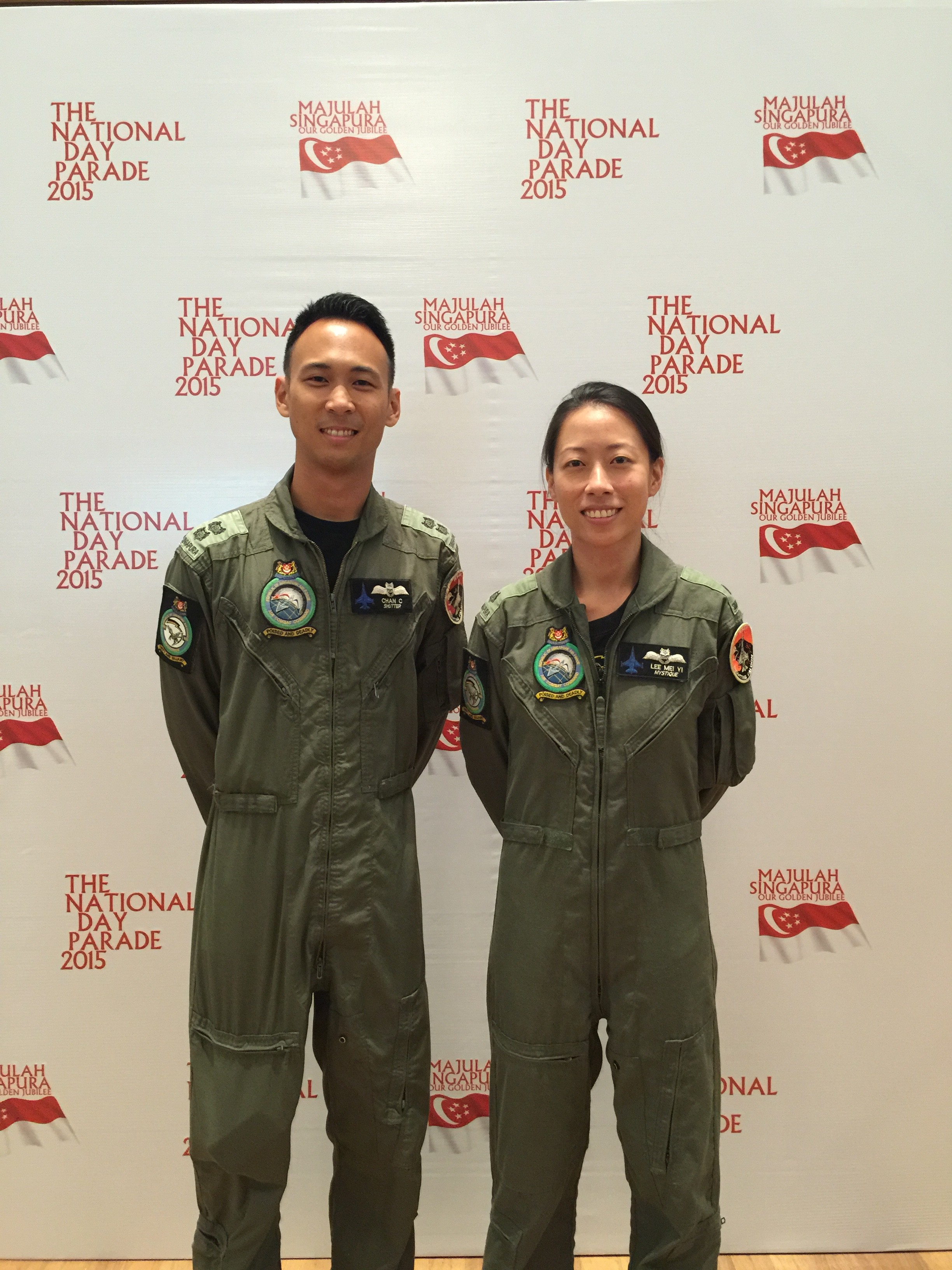 The first female fighter pilot to take part in the National Day Parade hopes her performance will inspire more women to soar to greater heights.
Major Lee Mei Yi will be among the 20 F-16 fighter jet pilots who will form the number 50 as they fly over the Padang.
The 30-year-old, who was awarded the Singapore Armed Forces Merit Scholarship in 2004, joined the air force as she wanted to contribute to the defence of the nation.
One of a handful of female fighter pilots in the air force, Maj Lee said: "There's a growing community of female pilots and female fighter pilots, so I'm not the only one. Hopefully, in the future, we might be able to see more."
In all, 50 aircraft from the Republic of Singapore Air Force will take to the skies at this year's Parade, making it the biggest aerial performance in close to 40 years.
The fleet will include the F-15 and F-16 fighter planes, AS-332 Super Pumas and the C-130 transport plane.
The RSAF's aerobatics team, the Black Knights, will kick off the flypast with the "Five Stars" formation in a tribute to Singapore's first Prime Minister, Mr Lee Kuan Yew, who died age 91 on March 23. The formation represents Singapore's ideals of democracy, peace, progress, justice and equality.
While the aerial display at the golden jubilee parade will last four minutes, preparations began more than a year ago.
This is due to the complexity involved in accommodating 50 aircraft over Singapore's tight air space, said Colonel Francis Ngooi, who is the chairman of air participation at this year's parade.
For the 20 F-16 pilots who are flying in the '50' formation, the team trains once or twice a week on top of its usual operations.
"The main challenge is that every single pilot in the formation has to be very conversant and aware of what their positions are," said Lieutenant-Colonel Chan Ching Hao, the formation's flight lead. "It is important for me to make the speed changes as predictable as possible because we are flying at 600 km/h and (reducing speeds) by even 1 to 2 km/h makes a big difference to the person flying at the back."
As the formation involves planes flying within two wingspans of each other, the team has put in over a few hundred hours of flight time to perfect the manoeuvre.
"The amount of training has very much ensured that everyone is able and competent to execute this," added LTC Chan.