Fawzia Koofi sits for a quick chat with The Republican Post, sharing her memories and challenges of living in Afghanistan.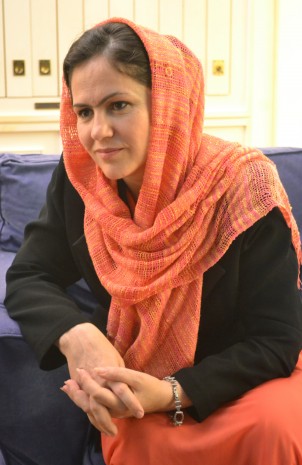 Indira Gandhi. When I was young, I remember wondering how a woman can be so brave to stand up to men and lead the whole country.
How do you stay positive all the time?
It comes from the demand of my country for change and that itself gives me strength and motivation. The love I get from people keeps me positive. Of course, there are days when it's tough. Sometimes, I go on not laughing for days and then I miss laughing.
What is your main challenge?
Personal security.
Can you recall any tough childhood moment?
I remember this moment when my mother, sister and I were running from the Taliban, and my sister suggested that I be thrown into the river as I was keeping them behind. Though I was very young, it hit me that she would not have said that if I was a boy.
What was your calling to make a change in Afghanistan?
It was when my husband was thrown into jail and the Taliban mistreated me and other women. I felt discriminated against.
Do you ever feel like giving up?
Many days in my life, I felt that it was not worth to continue because of the disappointments. However, there are days that I am happy and I want to continue.
How do your daughters feel about you running for President?
My daughters are great supporters; they even promote my messages on their social accounts. Being ambitious themselves, they motivate me to strive on.