Day 2 of The Media Challenge (TMC) saw teams from 28 secondary schools heading to a part of Singapore they had never been to: the tranquil Kranji countryside. But it wasn't just a walk in the park because students were tasked to market the various farms on social media platforms.
Many participants were caught by surprise as they had no knowledge of the existence of these hidden gems in sunny little Singapore. The venues they visited included a pottery farm, Qian Hu Fish Farm, and Sungei Buloh Wetland Reserve. Each location held a singular  trait that could only be found in that particular location, and it was up to participants to define this unique selling point for themselves.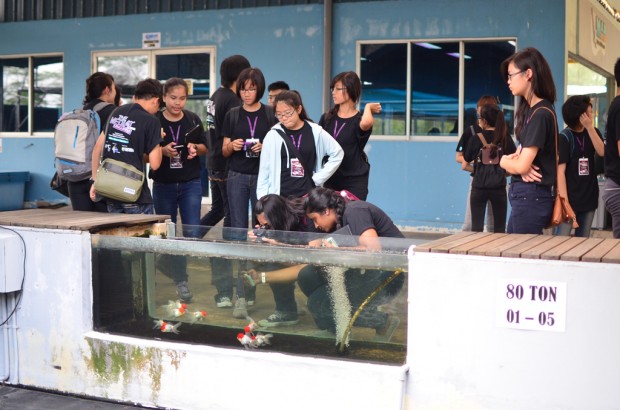 35-year-old Hosea Lee, an English teacher from Pasir Ris Secondary School, was impressed with the chosen locations of the excursion.  "With this, students are able to learn more about Singapore's neglected history and practices, such as pottery making, and understand and appreciate the history behind these practices as well."
After the excursion, the real work began as participants were put in teams and given 3 hours to market these places on various social media platforms such as Twitter, Instagram and Facebook.
Related Story

Pasir Ris Secondary School student Nathaniel Ng, 14,  was hard at work with his team members, commenting: "I think the hardest part will be choosing what to include in our online posts to get as many likes, retweets and shares as possible."
This year's TMC placed a lot more emphasis on online marketing and public relations as compared to last year's emphasis on journalism. Ms Joanna Lim, the project leader for this year's TMC, said this was to give students a taste of what mass communications was – which encompasses both PR and journalism. "We want secondary school students to have a taste of what it is like being in the media industry, which is what the Media Challenge is all about – we want them to make an informed choice whether 'Mass Communication is the diploma for me'".