They were the youngest on stage, but drew the loudest cheers.
Performers from Greendale Primary School and Anglo-Chinese Primary School Synergy Dance Club were the audience favourite at Republic Polytechnic's annual dance festival Momentum on May 31.
The young performers wowed the crowd with their energy and enthusiasm. The Greendale girls had the audience singing and swaying along as they did their own take of Fire, a song by popular K-pop group 2NE1. The Anglo-Chinese Primary School boys, meanwhile, resembled mini Psys as they danced to the Korean superstar's Gangnam Style while wearing jockey outfits.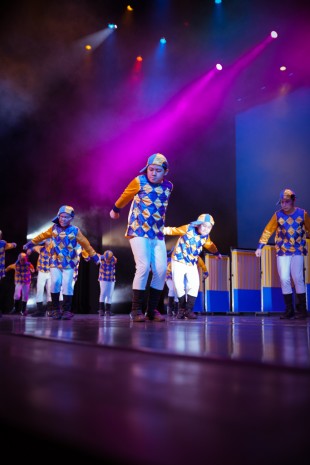 Audience members Nur Mardhiah Ismail and Nur Syahirah Nordin, a NUS student-life officer and SIM student respectively, were among those cheering for the tots. They gushed: "They were so in-sync and so adorable. We were smiling throughout their performance. They were just so cute!"
A total of 12 performing groups took centre-stage in this seventh edition of Momentum and presented performances that they had prepared for in less than three months. This years' theme, 'Footprints', was a chance for performers and audiences alike to look back and reminisce on our growth and our journey to come. It also reminded us to stop and smell the flowers in this fast-paced world.
Apart from the primary school students, new performing groups included RP's Capoeira IG, ITE West Styles District Dance Group and Nanyang Polytechnic's Malay Cultural Group.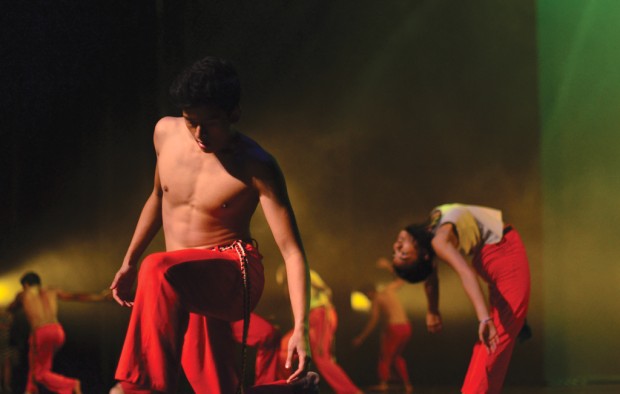 A Capoeira IG alumnus, Muhd Faqihuddin Mohd  Mahriz, 20, said he looked forward to perform at next year's Momentum as the IG hoped to show its "fierce and agile side" after this year's "soft" performance.
Meanwhile, ITE West Styles District hoped their performance left a mark in the audience's mind just like their performance title, 'Remember My Name!' This performance was a continuation of the school's first ever dance production called Emblazon, according to Abdul Halim Abdul Rasid, 20, president of ITE West Styles District. He said: "'Remember My Name' is a continuation from Emblazon to Momentum; it's on the journey to Momentum and for those who have watched us and supported us to continue remembering us."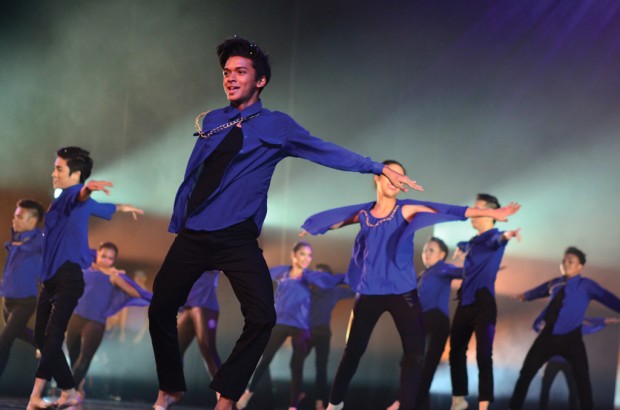 Just like its 'Footprints' theme, many in the audience left the theatre with a lasting impression of the festival.
Irsyad Sulaiman, 19, a Ngee Ann Polytechnic student who attended the event for the first time, said: "I may not know anything about dance but the performances tonight was great. I would attend next year. But I think Momentum should have more exposure so that more people will come down to catch these performances that they are missing out on."