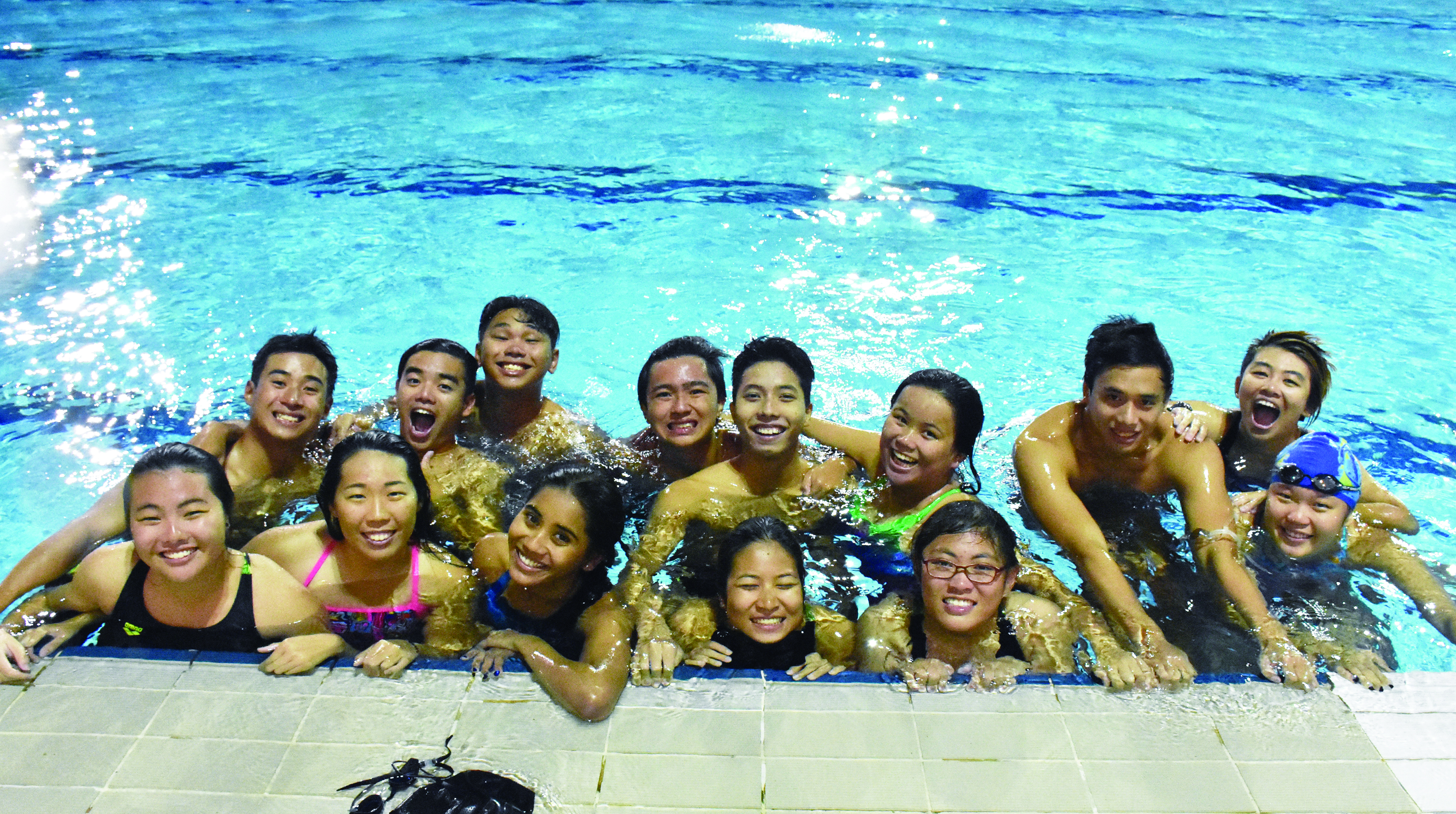 There were six members when the Aquatics Interest Group (IG) first started in 2004. The IG has since grown to 40 members and was crowned 'B' Division champions in the 39th National Lifesaving Championship in August last year – the first time it has won the title.
The team had to juggle training for the competition and preparations for the examinations.  "We also had two other competitions so we had to train for both swimming and lifesaving at the same time," said the IG captain Sarah Goh Su Ling. "The whole month of August was busy, there were competitions weekends after weekends and it was the ESE period soon after."
Despite having to balance their studies and tedious trainings, the team managed to triumph over various tertiary institutions and even teams from local universities.
The IG is split into two different sports, swimming and lifesaving. All of the members are required to know how to swim so that they can build up their stamina. This is to prepare them for learning how to handle lifesaving equipment.
New members are also required to be certified through a lifesaving course, which will allow them to compete in lifesaving competitions.
The team's coach Jin Zhuan said: "The team trains three to four times per week depending on the season, usually two swimming sessions and two lifesaving sessions."
They carry out most of their sessions in RP's swimming pool and a selected day of the week at Sentosa in the open sea.
To stimulate the open waters in the swimming pool, Jin Zhuan makes the team swim extra laps and engage in resistance work.
The coach said: "Swimming in still water is easy but in the open water, there are waves and currents. So I get them to hold onto each other and swim to create a lot of resistance. I also make them cover an average distance of three to five km in one session in the swimming pool."
Apart from the vigorous training sessions, the team credits its success to close bonds among members. Sarah said: "We always eat dinner together after trainings and the bonding takes place in the pool where we train and talk to each other."