Some Interest Groups in RP are making adjustments to their schedules and activities as the Muslim holy month of Ramadan begins. Non-Muslims are also offering their support by drawing up plans to join their Muslim friends to break fast.
Muslims observe Ramadan, the ninth month on the Islamic calendar, by fasting from dawn to sunset. They also practise general abstinence, religious strengthening and spiritual discipline during the period.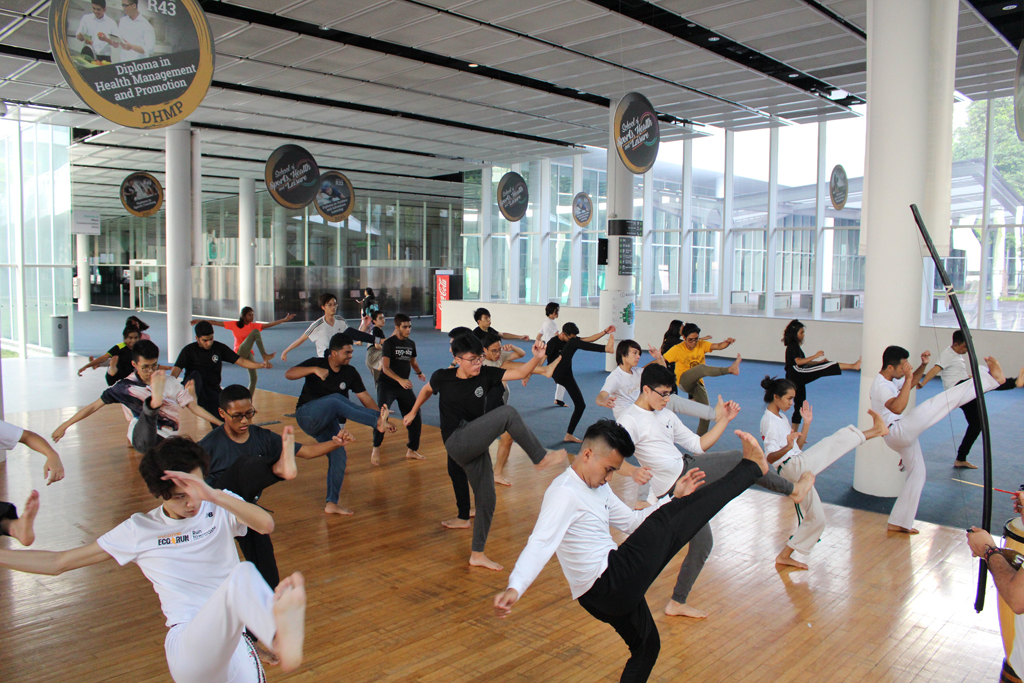 Martial arts IG Silat will hold fewer training sessions during Ramadan. When they do train, the session lasts till the sun sets before they break for their evening meal, also known as Iftar. They also carry out their prayers together before heading back home. As for Capoeira, training sessions are made less intense and more breaks are given so that the Muslim students don't feel too fatigue. When they do feel too fatigued from training, Muslim members are allowed to sit out and rest. Trainings will also end earlier for them so that they could buy their meals in time for Iftar.
Dikir Barat members don't train their choral singing before 7 p.m. but will focus on their movements first. The IG's training days are also reduced from three to five times a week, to once or twice each week during Ramadan.
Many of these adjustments are not new; some of these traditions during the holy month have been passed down by other seniors.
Beats Encore, has a tradition whereby they sit as one IG and break their fast together every year. This includes the non-Muslims like Zeng Han Qi, a third-year student from the Diploma in Arts and Theatre Management. "Even though I'm not Muslim, I feel a sense of acceptance from them when they ask me to join in on breaking fast together," said the 20-year-old.
Aidil Yassin Bin Mohamad Faisal, a second-year student from the Diploma in Media Production and Design and Vice-President of Operation Theatre, said that this year, his IG is planning to break their fast together with Replug, who bonded together during the recent CREATE Leadership Camp. The 19-year-old mentioned that even after the camp, they still keep in contact with one another.
Some IGs make changes to their activities. Pentas Karyawan focuses on the technical things like stage makeup, stage management and directing instead of the physical activities. Nur Amirah Suhaimi, a second-year student from the Diploma in Social Enterprise Management said the IG still has training sessions as per usual so that the students don't miss out. "We want to prove that fasting month should not serve as a hindrance to achieve our goals. This helps in character building as well – determination, resilience and endurance, which are vital values that theatre practitioners like us should possess," said the 19-year-old.