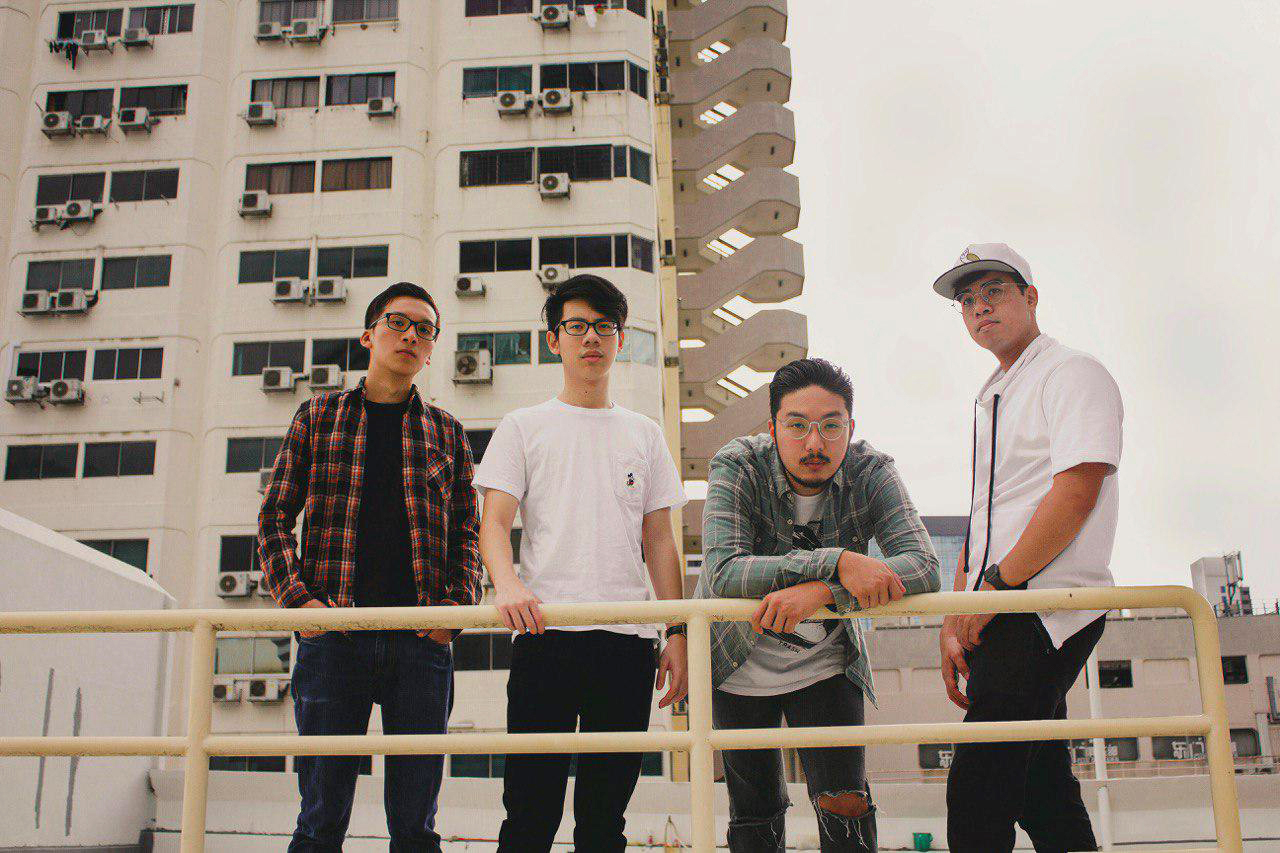 Lee Zheng Hui, a bespectacled School of Hospitality second year student, could be the last person anyone would think of when a lead guitarist in a band is mentioned. 
The 19-year-old is often seen wearing pants, sneakers and a T-shirt – a far cry from the ripped jeans, tattered sneakers and torn up shirts associated with rock guitarists. 
Yet as he starts playing the lead guitar on stage, you can see his inner musician take over. He looks right at home, as he plays entrancing leads over the band`s heavy riffs. 
Zheng Hui`s band, Made with Monsters, play ethereal and atmospheric emo rock music with lyrics touching on topics like depression and mental health. 
After playing a few gigs with local bands, Made with Monsters released their first EP Warmer, which is available on Spotify, Bandcamp and Apple music. 
Given the band`s recent EP release and their increase in gigs and performances, time management is a challenge Zheng Hui faces when it comes to meeting the band`s busy schedule.
 "You have to manage your time well because, during the weekdays, it's like most of the time is taken up by school," said Zheng Hui. "Sometimes, you have gigs on Saturday`s and stuff so you have to practise, your time management needs to be on point." 
For Zheng Hui, his biggest obstacle when performing would be his stage fright. Laughing, he said: "My legs will shake when I`m on stage, so I try to boost my confidence by telling myself that I am the greatest guitarist in the world."
He was introduced to the band when his guitar coach Jovan Lee, the band's vocalist and rhythm guitarist, invited him to be the lead guitarist of the band. 
"The vocalist (Jovan) was my guitar teacher who I met on Carousell. I found him when I was searching for the cheapest teacher," said Zheng Hui.
The band`s sound engineer, recent School of Technology for the Arts graduate Lim Kai Wen Benjamin, is also an RP student. He took up the position after being introduced to the band through Zheng hui as they were both from the same IG (Interest Group): Genre, otherwise known as Guitar Ensemble. 
Benjamin, who studied game design in RP, took up sound engineering as a passion. 
He said: "I started out very young and I already begun separating different sounds in my head at a young age."
His advice for aspiring musicians or sound engineers who are looking to get into the local music scene is, "Make connections, start networking and most importantly, go for local gigs."