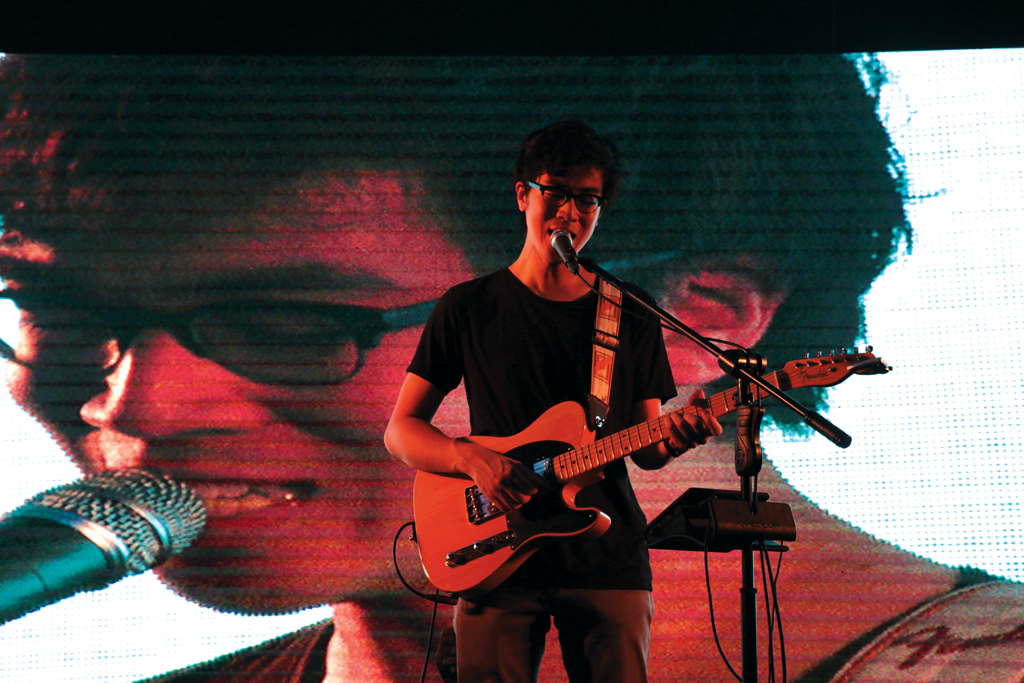 His fans consider him a lyrical genius, but singer-songwriter Charlie Lim downplays these suggestions.
Instead, the 26-year-old credits his songwriting skills to what he has learned from other musicians.
"Sometimes songwriters bear their heart on their sleeve a little too much, and it comes across as being melodramatic. So as a writer, producer and arranger, I try to avoid the clichés as best as I can," he told The Republican Post on the sidelines of the recent SHINE Festival. "I understand that it's easy to be uncool if you're not in some weird, esoteric art-rock band. But at the end of the day, a good song is a good song. I try my best to focus on what I like, and worry about all that other stuff later."
Whatever Lim is trying to do, his recipe has worked. His recent release, a double EP titled Time/Space, topped the iTunes' charts within the first hour after it was released in June this year.
The road to the EP's success, however, was not easy. "It took me a long time to write it; almost three years," Lim said. "It was just me finding my own self. I think I have and it has given me the momentum to keep touring, performing and recording."
With a growing fan base, Lim was a highly anticipated act at July's SHINE festival – an event for youths to showcase their talents and passion.
He mesmerised the crowd by opening his set on the second night of the festival on July 11 with an acoustic rendition of Pedestal, a track taken off his first EP. His fans were so swept away by his performance that they sang along with him and even held their smartphones in the air to record it.
"Tonight was very encouraging," Lim said.  "I wasn't expecting many people to come down tonight as it was just a solo set, but I guess word of mouth can be quite surprising sometimes."
Since he first burst on the local music scene in 2011, Lim has impressed many with his music. He plays many of the instruments and also serves as the producer in the studio. A Bachelor of Music graduate from Australia's Monash University, Lim's songs range from indie-R&B to folk-rock and even neo-soul, which is something unique as compared to other artists.
"My music shifts between various genres which I personally love," he said. "I draw inspiration from acts like Joni Mitchell, Damien Rice and Jeff Buckley. I also love R&B and soul music, so guys like D'Angelo and Bilal are my idols."
When asked what advice he would pass on to aspiring youth musicians, Lim said: "I know it seems very glamorous on stage, but it is a lot of work. Probably more than any other day job. You have to be at your best at all times to stand out. Always put the craft first and the marketing later. A lot of musicians these days focus on the marketing and social media. That is fine, but it isn't very sustainable."