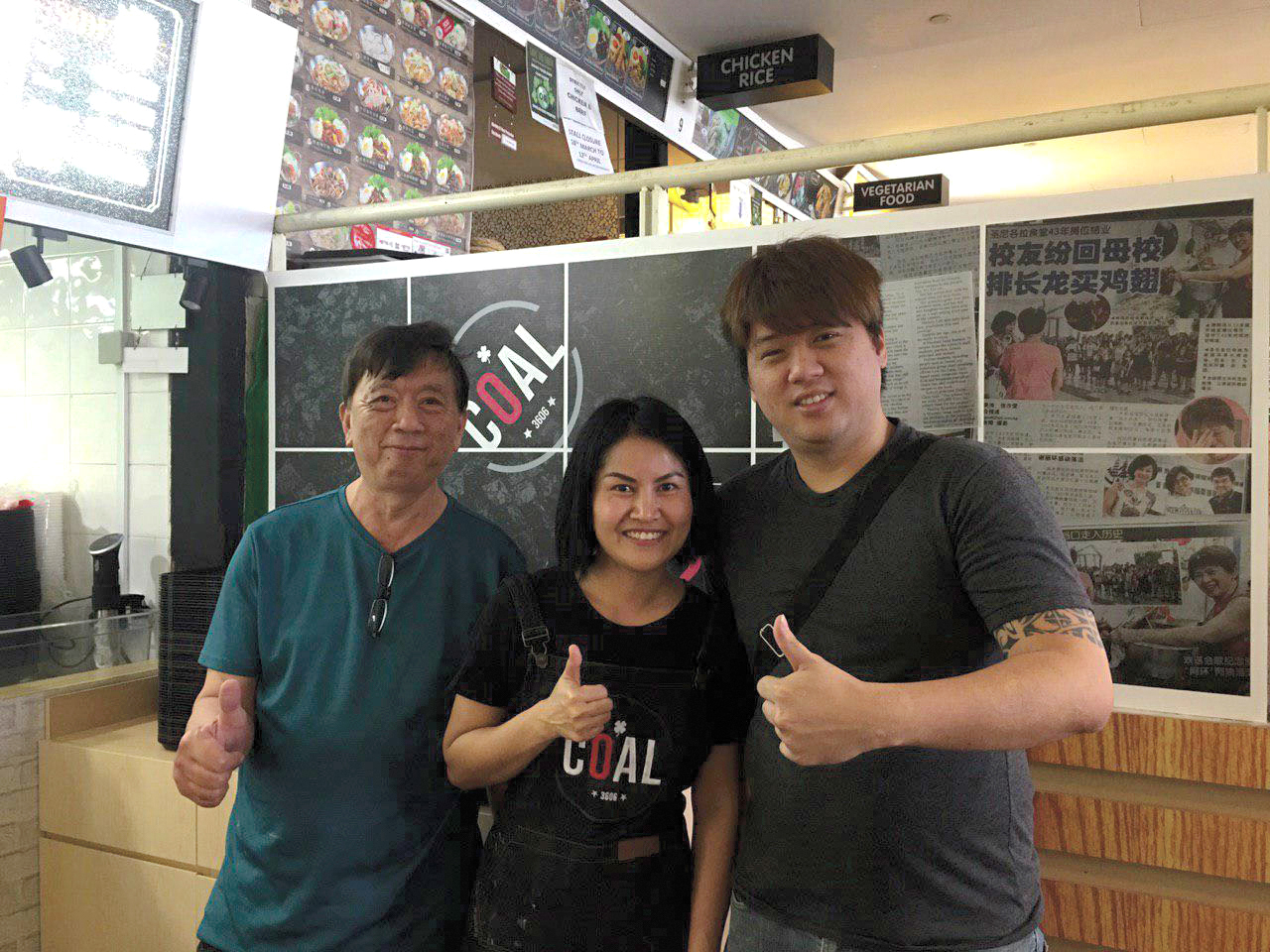 To many RP students, Coal 3606 at the Lawn canteen might simply be another new stall offering Western food. 
But if you ever queue up here to get your lunch, you might bump into former students of CHIJ St Nicholas Girls' School, now in their 50s and 60s, who make the journey to RP for a bite at this stall whose history is older than RP.
Coal 3606 first started operating in 1972 under the name "Aunty Meow Lang Store" in St Nicks'. 
Now, 47 years later, Madam Lang's grandson, James Ngiam, 31, is continuing his grandmother's proud tradition of being a mainstay in a school canteen.
Back at CHIJ, Madam Lang was known for selling a variety of things – her stall even being affectionately known as a 'Rojak stall.' However, the one item that truly put the stall on the map was its famous chicken wings.
Unfortunately, the stall closed down in 2014 and the chicken wings disappeared along with it, until Mr Ngiam decided to open his own Western food stall right here in RP in September 2018. 
To mark this new chapter in his life, Mr Ngiam marked his stall's opening with an event called "Pay As You Wish", where diners would pay any amount they wanted to, based on how good they thought the food was. The event was targetted at former St Nicks' students, and the money raised went towards RP's needy student fund. 
Apart from the chicken wings, which are a secret item on the menu, he sells other dishes such as Norwegian salmon fillet steak, au sirloin steak and fish and chips. They range from $3.80 to $5.80.
Mr Ngiam said that it is especially important for him to serve food hot to his customers. "Whether it's nice or not nice, it's for you guys to grade me, but my responsibility is my food has to be very hot," he said.
Year 3 School of Technology for the Arts student Ivan Justin Khryzsian Panlaqui Cabulay,19, agreed that the food sold at Coal 1606 is always hot, adding: "I like the chicken because the sauce is really nice and I like how the sides they offer together with it."
Sai Sai Myat Min Ko, a second-year School of Infocomm student, is a fan of the fish and chips. "It's not over cooked and it's nice," said the 20-year-old.
Regarding future plans, Mr Ngiam hopes to make changes for the RP crowd, including lowering the prices of certain dishes and introducing new items such as onion rings, roast corn and potato salad. 
Ultimately, Mr Ngiam hopes for success similar to his grandmother's previous stall. He said: "You get to see generations of St Nicks' students, the bond is so strong. So, I hope that this can carry on here."