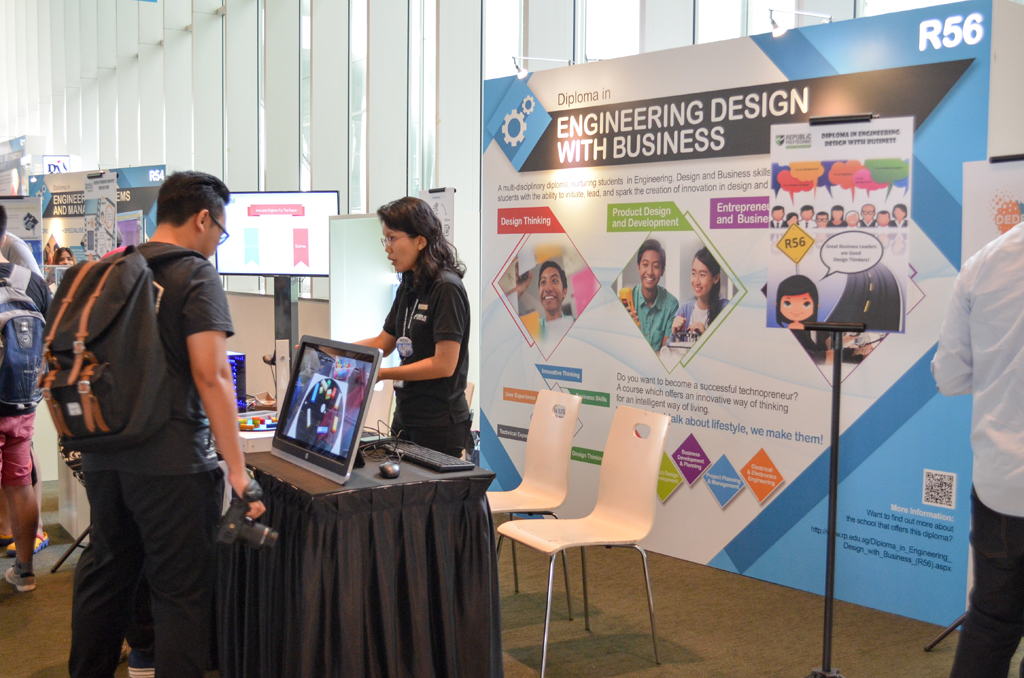 In a landmark first for Republic Polytechnic's (RP) School of Engineering (SEG), a new course was introduced this year known as engineering design with business during this year's RP Open House.
Besides focusing on engineering, the new diploma also provides the opportunity for its students to gain knowledge in other disciplines like marketing and design with modules such as entrepreneurship and product design.
With that knowledge, students have a wider range of industries to enter and also choices to make such as creating their own start-up or joining a Multinational Company (MNC) to broaden their view.
"The foundation is still engineering, followed by design. By integrating both elements, you can design what people actually want," said Wendy Ang, SEG lecturer. The course also allows students to acquire practical skills through hands-on opportunities at the design studios and engineering labs, allowing both knowledge and skill to be cultivated.
As the course covers the basic fundamentals of engineering, it is ideal for students who are interested in engineering but are unable to decide which part of the broad industry they want to partake in. "I feel that it is a good course for students who want to try everything as it consists of three discipline," said Heng Yen Chang, a prospective student from Penang, Malaysia.
The course aims to give students the necessary skills to create their own start-up business and be innovative. It teaches them to make, design and sell according to the consumer's wants and needs. Chen Cong Charlie, a 3rd year supply chain management student said: "With this diploma, students can get exposure for the three popular and important keys to a start-up."