Working with the Singapore Red Cross, a team of nine RP students recently chronicled Japan's recovery from the 2011 earthquake and tsunami. Their works are now being showcased in a month-long exhibition here.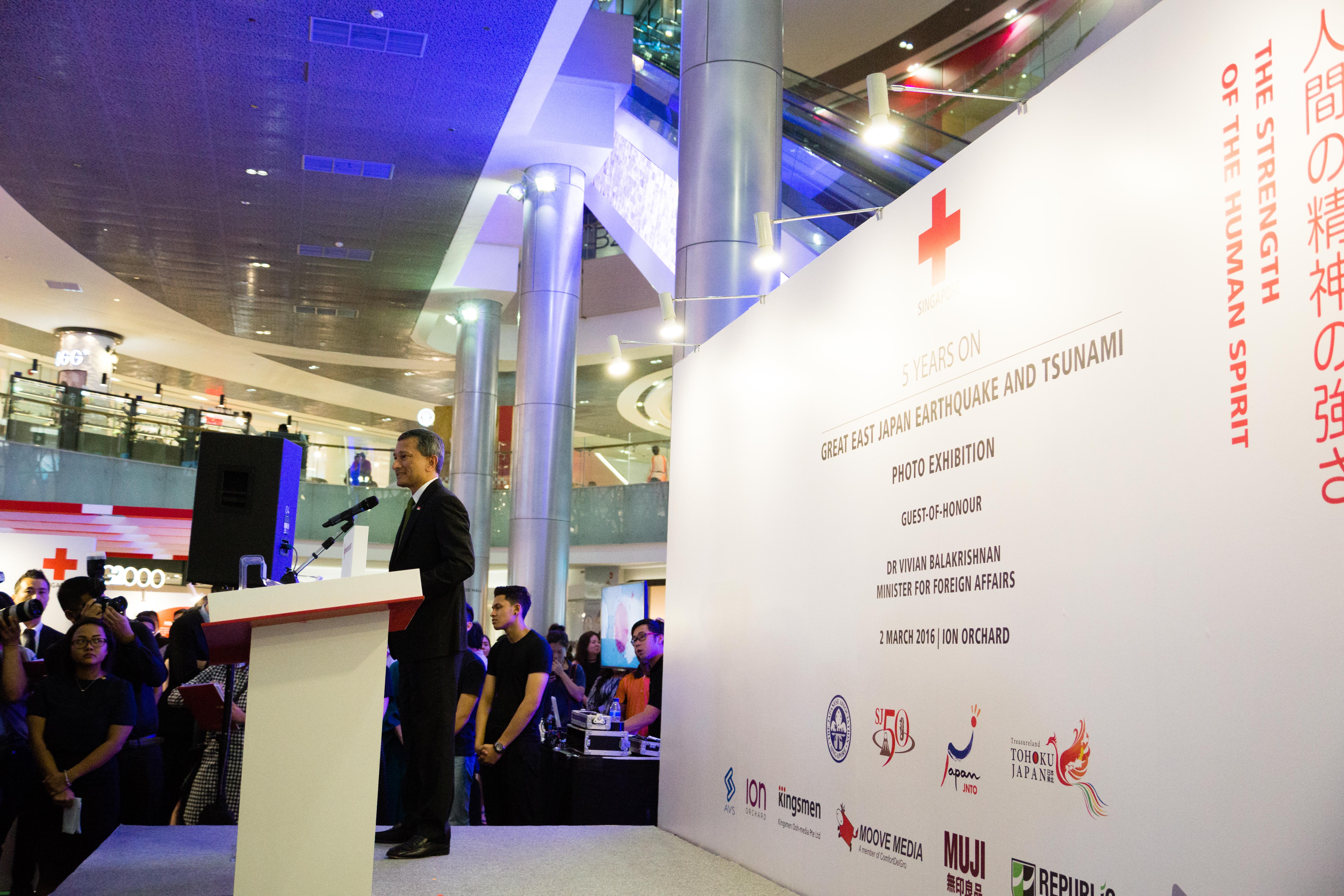 Five years ago, people in Singapore opened their hearts, emptied their wallets and contributed a record $35.7 million in aid for Japan's reconstruction efforts following the Great East Japan Earthquake and Tsunami.
Now, nine Republic Polytechnic School of Management and Communication students have chronicled those efforts through photos and documentaries which have gone on display in a series of roving exhibitions here. The Strength of the Human Spirit exhibition was launched by Foreign Affairs Minister Vivian Balakrishnan on March 2.
Working with the Singapore Red Cross, the nine Mass Communication students visited some of the worst-hit areas in the Tōhoku region between June 4 and 13, last year. There, the team documented the stories of those who survived the disaster.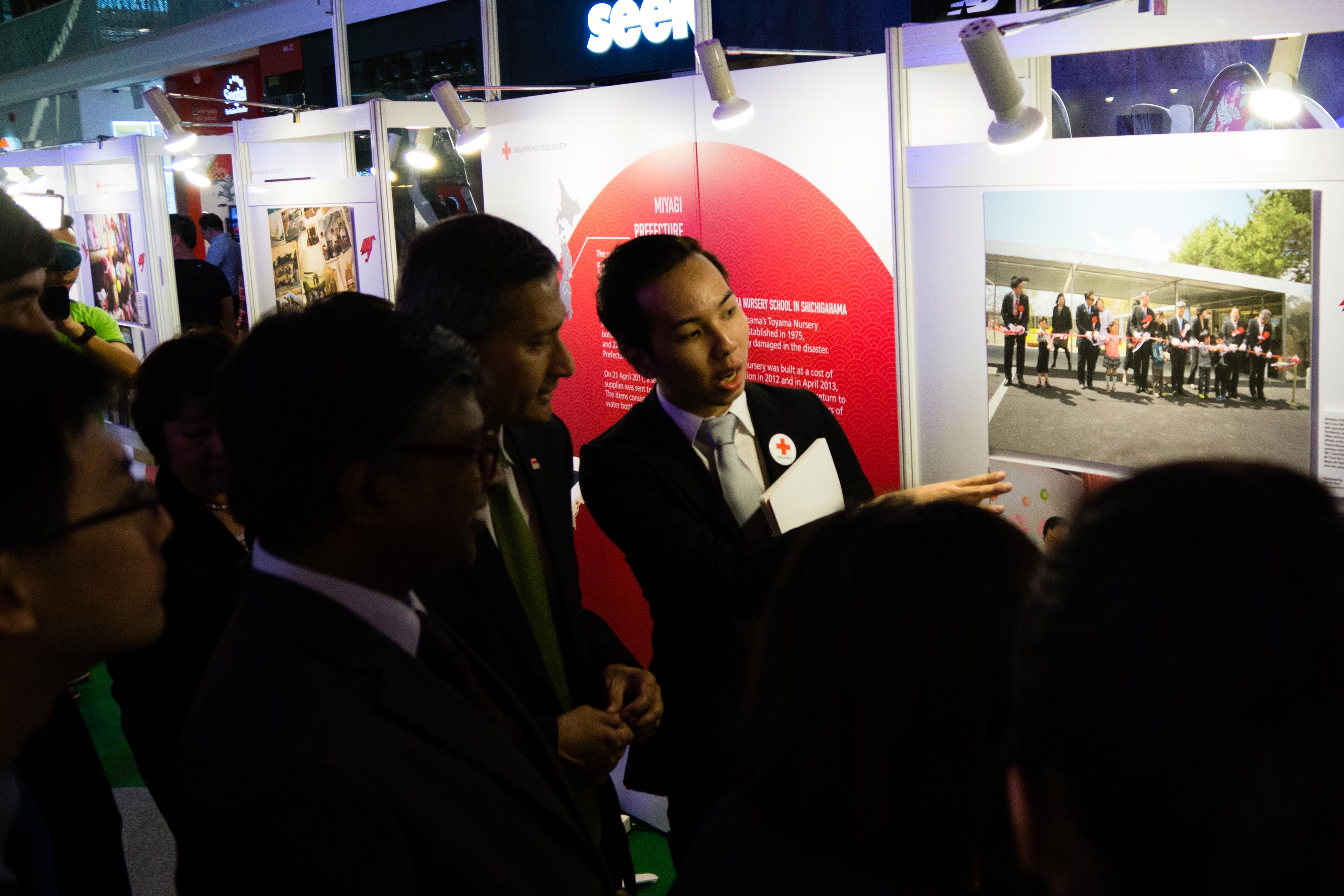 The students said they were struck by the spirit shown by the survivors and sought to showcase the resilience of the communities.
"When people think about the tsunami, they think about the losses," said photojournalist Marcus Tan Jun Hao. "So we focus a lot on the rebuilding of life which makes the photos more vibrant."
Photojournalist Azmi Athni remembered the group was asked by a group of seniors to join in a dance at a temporary housing estate. "These survivors have very good and impressive stories to tell so I would let them talk and share with me their stories," said the 20-year-old. "Only then would you see their expressions and I think from these expressions, is where the photos would come to life."
The magnitude 9.0 earthquake on March 11, 2011 triggered a massive tsunami which killed almost 16,000 people. About 100,000 more people were displaced by the disaster.
Many in Singapore responded to Singapore Red Cross' public appeal and a total of S$35.7 million was raised, making it Singapore's largest disaster relief to a single country.
The money funded various projects in emergency relief, early recovery and the rebuilding of affected communities.
Even though rebuilding projects are ongoing, Singapore Red Cross chairman Tee Tua Ba said the RP students' works told "a much deeper story". "The projects may seem to be 'bricks and mortar', but the pictures and videos tell a much deeper story of the gamut of emotions – both from the communities in Tōhoku, and of the students, as they interact with these communities and view this inspirational story, through their perspective," he said at the exhibition's launch.
The exhibition, which will end on Apr 3, will be traveling to various malls across the island. Admission is free.
WHERE TO CATCH THE EXHIBITION:ION Orchard (Basement 4)
: March 2 to 6
Vivocity (East Court)
: March 8 to 13
Westgate (Courtyard)
: March 15 to 27
Star Vista (Atrium)
: April 1 to 3
For more details, visit the SRC website at www.redcross.sg. You can also view the documentaries produced by the RP students on Singapore Red Cross' YouTube Channel