EZ-Link will be another payment option for canteen meals after local payment giants announced collaboration
Students in Republic Polytechnic have welcomed the convenience of paying for meals on campus by tapping their EZ-Link cards, even though some interviewed said they would prefer using cash.
Their comments came as payment giants EZ-Link and NETS announced on Jan 24 that they are working together to provide a joint payments system. From April, Ez-link cards will be accepted at canteens in Singapore Polytechnic, Republic Polytechnic, Nanyang Polytechnic, Temasek Polytechnic and the Nanyang Technological University.
Currently, a few stalls in RP have implemented NETS. These stalls include the vegetarian stall at North Canteen, Max Juice Co. and BookLink.
North Canteen's vegetarian stall rolled out this initiative just one to two months ago. The machine's use, however, is not frequent. "Almost no one uses it – Maybe just once or so," said 58-year-old stall owner Mrs Lily Pua.
Despite that, NETS payment continues to be offered at the stall. "Students can just use the card to pay if they lose their wallets or do not have money," said Mrs Pua.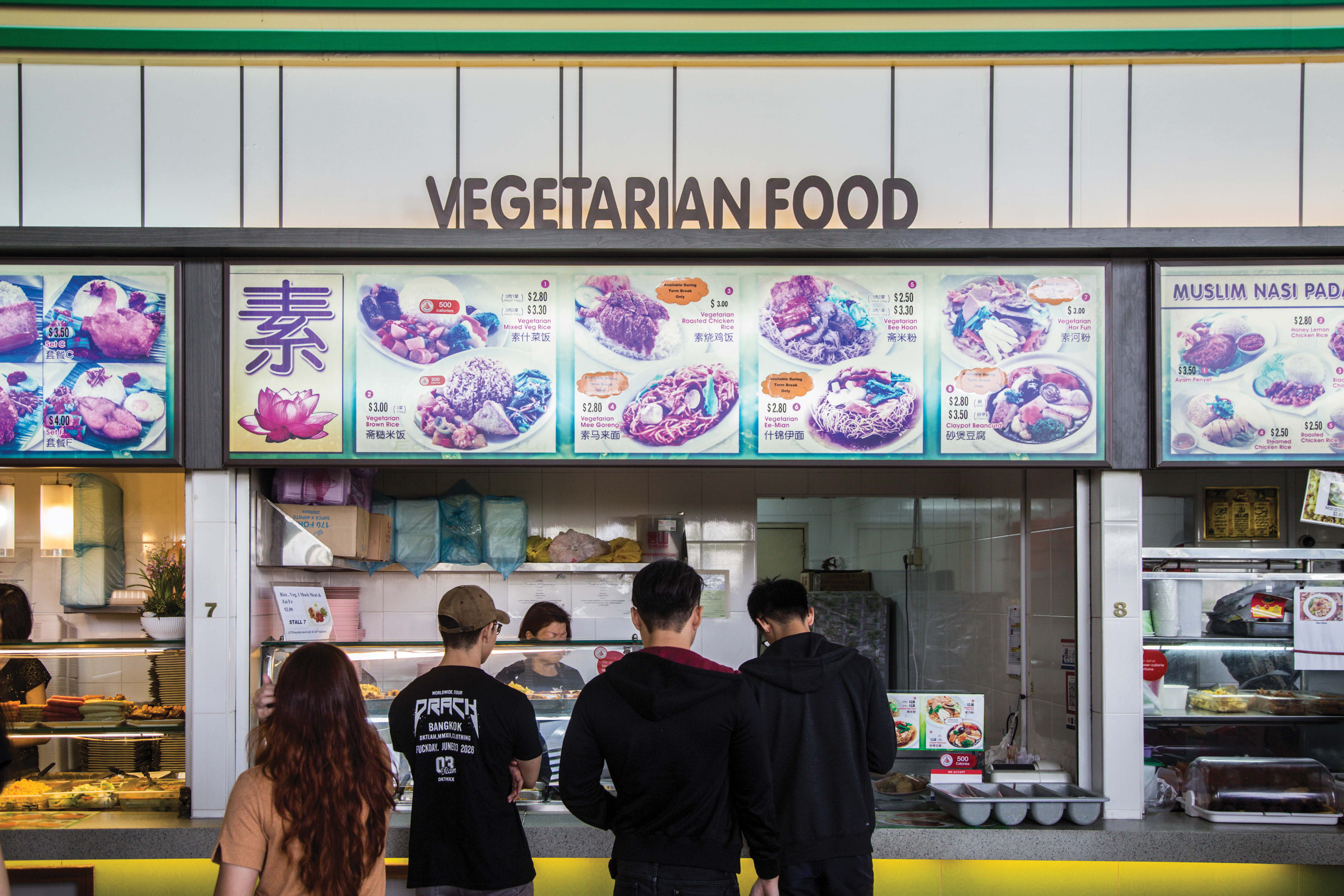 NETS IT: Apart from Max Juice Co., Booklink and Cheers, the Vegetarian Stall at North Canteen now accepts NETS too. (PHOTO: Zinho de Costa)
For Max Juice Co., NETS has been in place for over two years. An employee at the stall who wishes to be known as only Mr Koh, said about 10 to 15 percent of the transactions are made with NETS. "It is very efficient for students who do not have cash at hand," he said. BookLink, meanwhile, implemented NETS when the store was opened in 2008.
While some were not in favour of using NETS to buy food, the majority of the five students interviewed said they welcomed EZ-Link.
Ng Yan Qing, a third-year Pharmaceutical Sciences student, said: "Students do not spend more than $5 for a meal in school so I do not see a need for NETS because I use it to pay larger amounts. But I feel with EZ-Link, everything's going to get easier. Students can just flash their EZ-Links and get a meal."
First-year Sonic Art student Khaleel Khalid added: "I don't think that NETS is necessary in RP because we don't have outlets like Starbucks or other fast food chains and students don't really buy anything more than $4.50. But it is good how the EZ-Link payment mode is reaching to further places."
Some noted the prevalent use of Ez-Link. "People use it (Ez-Link) daily and it is literally in their pockets all the time. So, using that factor to further enhance the cashless payment modes makes it so much easier," said second-year Supply Chain Management student Josiah Peter.
Ily Arifah, a second-year Hotel and Hospitality Management student, added: "I think it is also a cool idea to implement EZ-Link payment because it is so much easier. You just tap your card instead of keying in a pin number."
But Kenny Tay Kok Yang, a second-year Information Technology student, felt that those who are using concession cards may not be able to tap on the convenience. "RP does not have anything that expensive for me to make use of my NETS card. Even if there is an EZ-Link payment, people holding concession would not be able to use it so I don't see a point," he said.