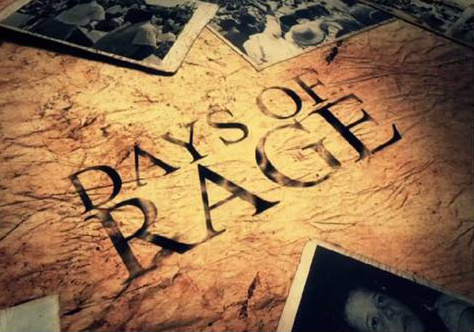 Local broadcaster, MediaCorp has collaborated with students from Republic Polytechnic's Centre for Enterprise and Communication (CEC) Media Lab to come up with "screeners" for Days of Rage, a five-part documentary series that records some of Singapore's darkest periods.
The documentary shows exclusive footage of witnesses talking about first-hand experiences of Singapore's early tumultuous years.
The mass communication students, handpicked by MediaCorp, pitched four story ideas for these screeners. These were reflections of how the past, explored in Days of Rage, matters to young people now. Once the ideas were accepted, production began.
For Zaiba Md Noor, 19, balancing the project and school work was not easy. She found herself torn between the priorities she had. "It was truly a race against time. On top of producing these screeners, there was school work and other commitments to attend to. However we still wanted to give our 100%," she said.
As the five teams were developing the screeners, the PR cluster from the Media Lab was tasked to come up with ideas to get RP talking about Days of Rage. Their ideas will be showcased on campus through various activities from March to April this year.
Cheryl Wong, 19, the Multimedia Head of the PR Cluster at the Media Lab said that it was stressful of course but also exciting to come up with ideas.
"It was stressful because we were working with one of the biggest media companies in Singapore and there is a certain standard we had to keep up to," she said. "It was also exciting because it was a new experience and working with new people always gets new ideas churning in our heads."
Their hard work paid off because the teams managed to impress MediaCorp with their end product.
Tan Lek Hwa, Vice President of English Current Affairs Television, Channel NewsAsia said: "It was interesting to see the ideas the students had and how they made the historical events that were in Days of Rage, relatable to their generation. Their enthusiasm is really commendable."
The screeners can be viewed under the Students Projects Corner section on this website: http://www.channelnewsasia.com/daysofrage/webexclusives