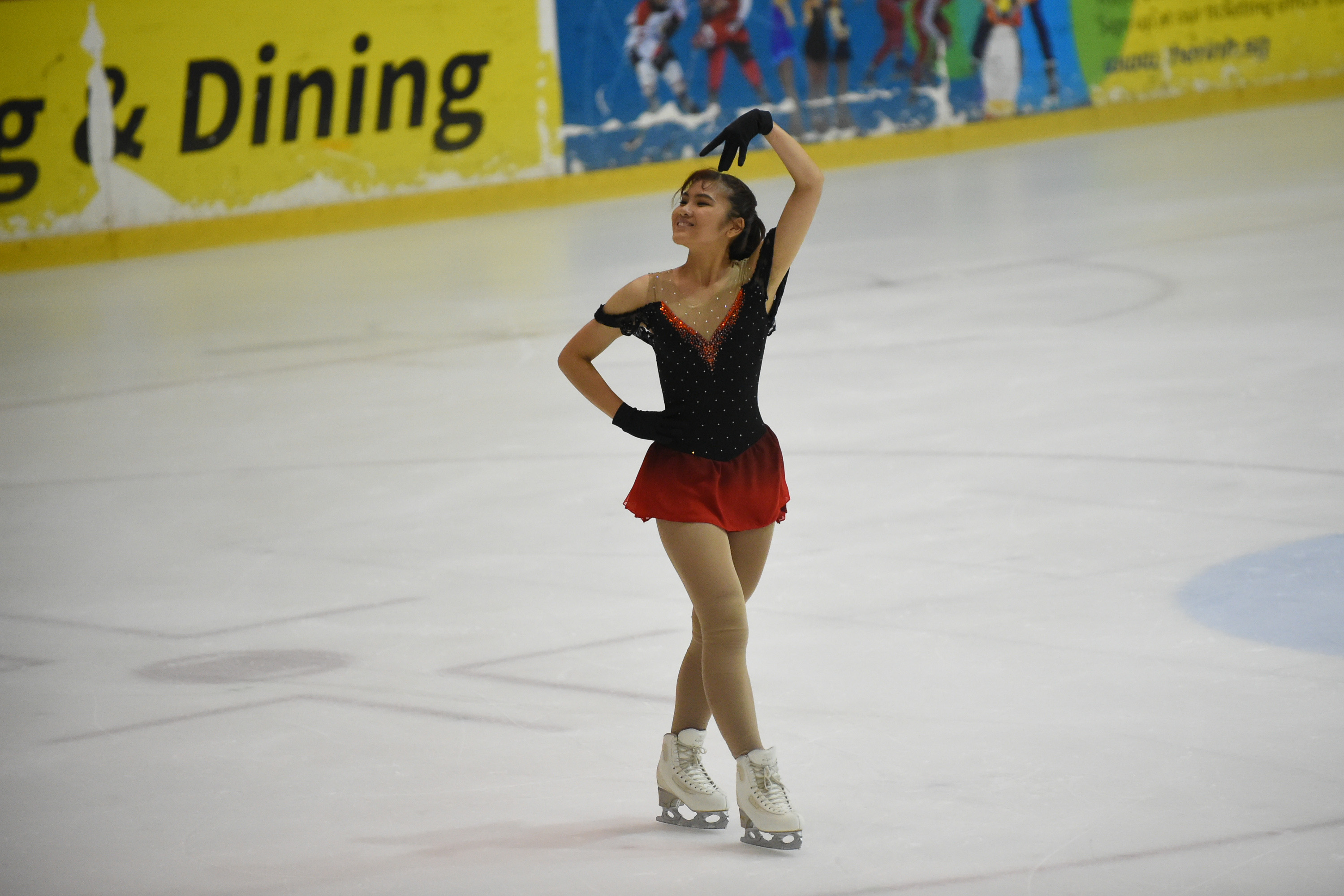 School of Applied Science student Ong Yanni ditched her dancing shoes for ice skates and has not looked back since.
"I always liked dancing but skating is a different kind of dancing," she said. "It is more athletic, so you need more stamina. It is not just artistic, there is a lot of technical stuff and physical stuff."
The 19-year-old added: "It gives you a sense of freedom. The amount things you can do is limitless. I learned so much stuff already but I think it's like only one per cent."
In March this year, Yanni emerged as the Bronze Division champion at the Singapore National Figure Skating Championship. This was a great feat for her, considering that she had only began training with a coach three years ago.
Yanni's skating journey started at J-Cube. Upon exploring the shopping mall with her friends, they skated at the ice rink and she found her passion for figure skating.
When she was secondary two, Yanni skated for the entire three months of her school holiday. Witnessing her passion for the sport, her parents told her that she could pursue it only after she completed her 'O' levels examination.
Yanni now trains two days a week. If she has classes at 9.15 a.m., she would be sure to arrive at the rink at 7 a.m. to get an hour's practice before heading to school.
Yanni also designs her own costume as buying one can cost as much as $1,000. So she makes her own outfit from scratch – designing, buying materials and sewing the final product – for each competition.
While she loves her sport, Yanni also maintains a sense of perspective and humour. There was one competition where Yanni fell while doing a sit-spin.
"I knew I was going to fall down so I just laugh," she recalled. "My friend who was in the audience told me that someone saw me fall and said, 'She fall she still can laugh'.  Some people when they fall they get so mad at themselves, but just make it fun, get so mad for what?"
In 2017, she spilt her chin twice within five months but saw the funny side of things. She said: "It's so funny. I had to wear the bandage to school and they (her classmates) said, 'Wow you wear that thing but still cannot shut up'."