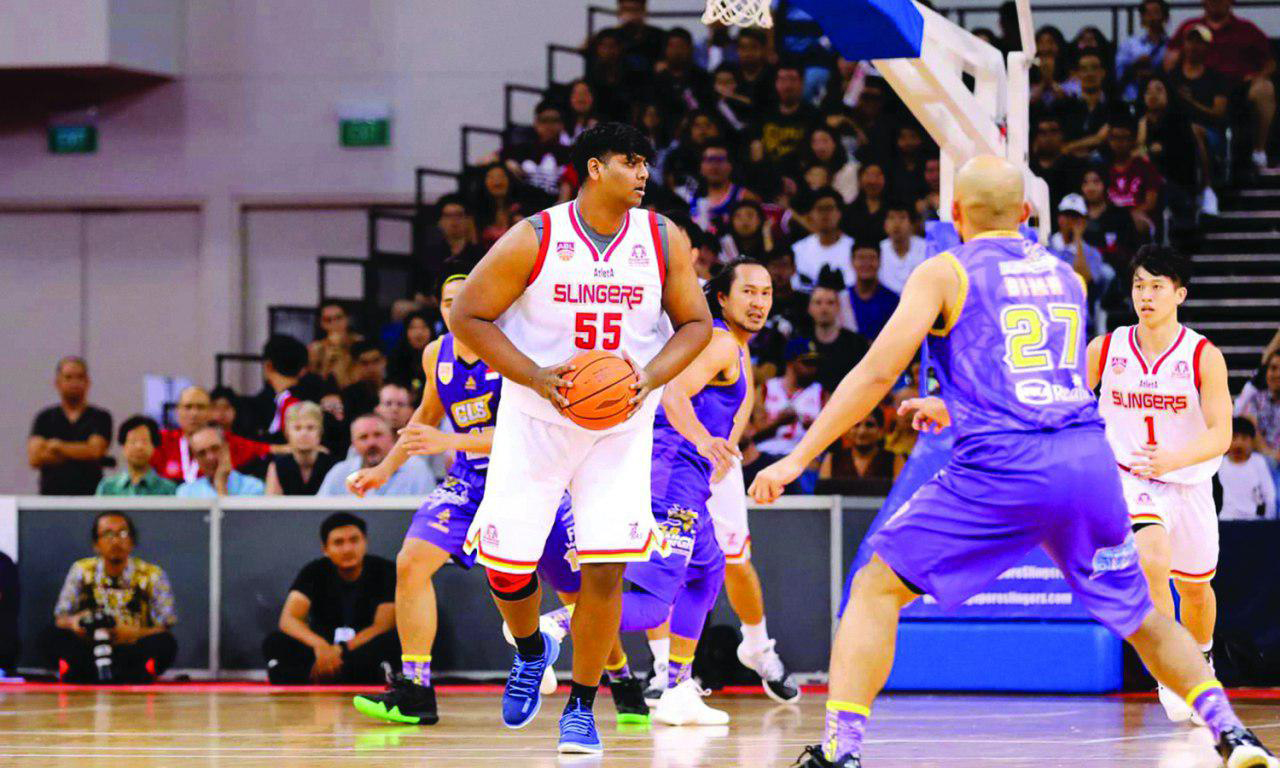 1.  Lavin is the youngest player on the 2019 Singapore Slingers roster.
Lavin has been on the radar of those who have been following the Southeast Asian basketball scene since he made his national team debut in 2017. In November 2018, he made his debut for professional basketball team Singapore Slingers against Westports Malaysia Dragons in front of more than 1,000 fans at the OCBC Arena. "There are no shortcuts," Lavin said. "You just have to put in the work and train hard and opportunities will come knocking on your door.
2. Lavin trains almost five times a week.
Being a student-athlete is a challenging task for Lavin as he has to juggle school and national team commitments. Currently a third-year Diploma in Sports Management student, Lavin would try to catch up on his studies whenever he can. When asked if at any point of time he wanted to quit studying, Lavin said: "I never thought of quitting school because I can't play basketball forever, so I want to finish my studies."
3. Lavin's feet size is US14.
Lavin has a hard time finding shoes for his size 14 feet. The average shoe size for men is between 9 to 12, according to the American Academy of Orthopaedic Surgeons. Lavin says he has no favourite or regular place he goes to for buying his shoes.
4. Lavin spends around $20-$30 each day on food.
Lavin eats out most days as he rushes for training. His favourite dish? Chicken rice.
5. Lavin has been playing basketball for about 10 years now.
Lavin started playing basketball after he watched a school game and thought it was fun. He wasn't scouted by the traditional basketball powerhouses in school sports but chose to go Anglo Chinese School (Barker Road) to join their basketball programme, and that was where he blossomed under coach Ng Choon Hong.
6. Lavin was 1.92m when he was in secondary 2
Lavin was almost 1.4m tall when he was seven, more than 1.5m by nine and 1.92m when he was in Secondary 1 and 2. He now stands at 2.01m.