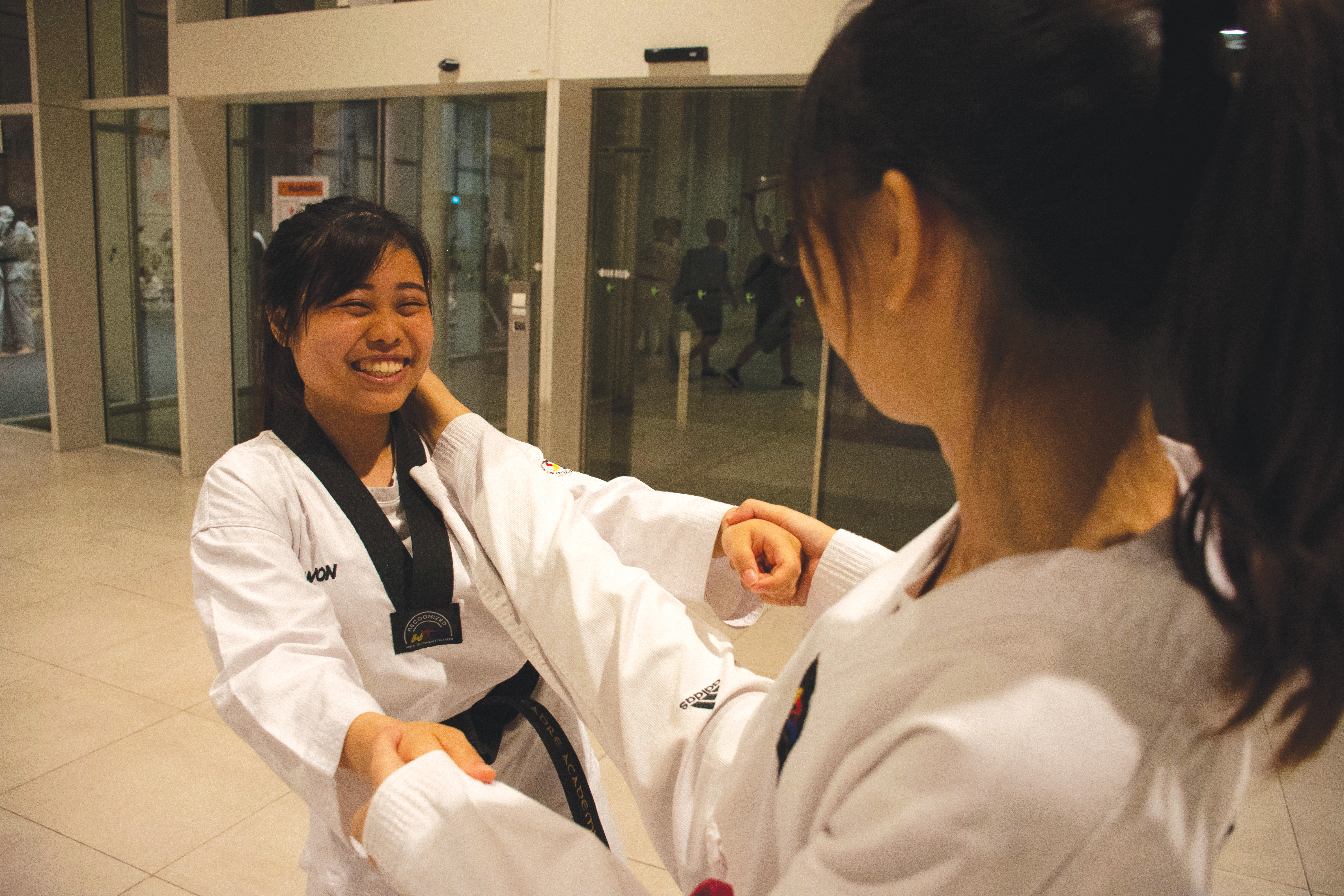 Before she joined the sport in 2014, she never imagine she would come this far in Taekwondo.
School of Engineering alumni Vivi Thalia Chia Shu Hui initially had no interest nor background in Taekwondo. In fact, she went to RP Taekwondo's try-outs in 2014 to accompany a friend. However, as the time passed, her love and interest for the sport grew.
Now, the 22-year-old returns to RP four to six times a month for two-and-a-half-hours each to help the club. Vivi says she gets a "sense of satisfaction and achievement" when she sees students who enjoy the sport.
"I hope their experiences in RP Taekwondo will be as enjoyable back when I was an RP student," she said.
Helping and teaching in RP's Taekwondo club has taught and allowed Vivi, who holds a black belt, to grow as a person too.
"Teaching is indeed the best way to learn. As I teach, I'm able to spot common mistakes and see the bigger picture on the spot. I also realise that everyone learns differently. Some requires different explanations; some requires visual demonstration and others require physical guidance. It's a good learning experience," she said.
And Vivi, who is working part-time while waiting to start her studies at an university, has made an impact among those she has worked with in RP's Taekwondo Club.
RP Taekwondo IG Head Coach Leon Koh, 45, said Vivi helps with the training and "other peripherals".
"Vivi has help me as a senior in ways through Poomsae (a defined pattern of defense-and-attack motions for Taekwondo)," said Taekwondo IG captain Aw Li Yun, 19. "I find her very patient and specific in her teaching which is really good and beneficial for my learning."