"Singapore is so small! I don't know where else to go!" is something that Singaporeans say very often. If Coffee Bean & Tea Leaf or Starbucks are too "mainstream", then read on to see the suggestions we have. According to blogger and designer, Elsa Simanjuntak, 35, a regular customer at L'etoile, "a good hangout place should have good coffee, great customer service and a nice ambience".
No one can resist the aromatic smell of coffee brewing, a pretty display of cakes on cake stands and a place you can chill at for hours. These affordable and accessible places will instantly make you feel at home.
La Ristrettos Coffee Boutique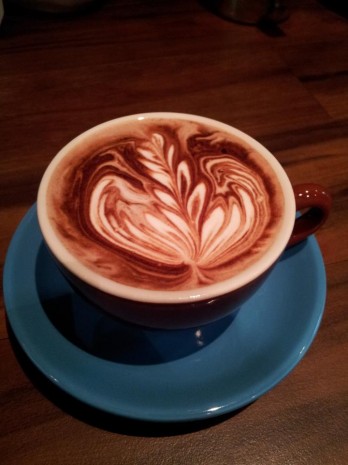 Tucked away hidden in a maze of clinics lies La Ristrettos. With soothing acoustic music playing and cosy interiors, La Ristrettos is a peaceful place to unwind. The garden just outside of La Ristrettos is perfect for photo-taking and al-fresco dining.
The boss of La Ristrettos, Bobby Toh, 45, says he uses Italian roasted beans and no syrup for iced coffees. Their specialty is the spicy Italian sausage. Most of the items in the café cost less than $15.
10 Sinaran Drive #08-37
Novena Medical Centre
Singapore 307506
Tel: 6397 7165
Opening Hours:
Mon-Fri: 8:00am-6:00pm
Sat: 8:00am-1:00pm
Creamier Handcrafted Ice-cream and Coffee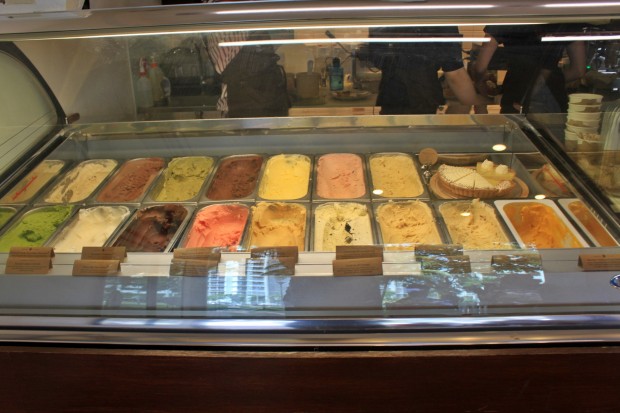 Creamier is a lifestyle café based in one of the oldest towns in Singapore. The moment you enter, you'll be greeted by friendly staff, soothing music and the sight of yummy ice-cream. Creamier's manager, Ms Koh Wan Chin, 37, recommends their signature dish, waffles. It is served piping hot with scoops of ice cream or on its own.
Creamier serves coffee from Papa Palheta and offers two different types of ice-cream, standard and premier but you won't spend more than $15 for a drink and a dessert. To support local talent, Creamier sells artworks done by local artists in the café.
Blk 128 Toa Payoh Lorong 1 #01-835
Singapore 310128
Tel: 6250 1476
Opening Hours:
Tues-Thurs: 12:00pm-10:00pm
(Closed on Mon)
Fri-Sat: 12.00pm-11:00pm
Sun: 2:00pm-10:00pm
Maison Ikkoku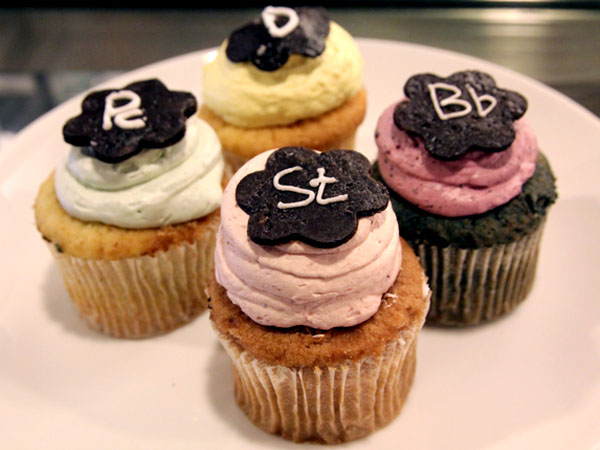 Maison ikkoku (House of the moment) is a simple; three-level lifestyle café boutique secluded enough to be away from the crowds. It incorporates the contemporary coffee house, a multi-label, mid-to-high-end menswear retailer with exclusive brands boutique and a semi al-fresco cocktail bar.
What makes Maison Ikkoku different is its quirky interior with cupboards hung on the wall. Unlike other cafés, Maison Ikkoku exudes a classy feel with its black leather seats, rustic wooden tables and chairs. Wi-Fi is free and drinks and desserts range from $3.50-$8.
20 Kandahar Street
Singapore 198885
Tel: 62940078
Opening Hours:
Mon-Thurs: 9:00am-9:00pm
Fri, Sat & PH Eve: 9am-11pm
Sun & PH: 9:00am-7:00pm
L'etoile Cafe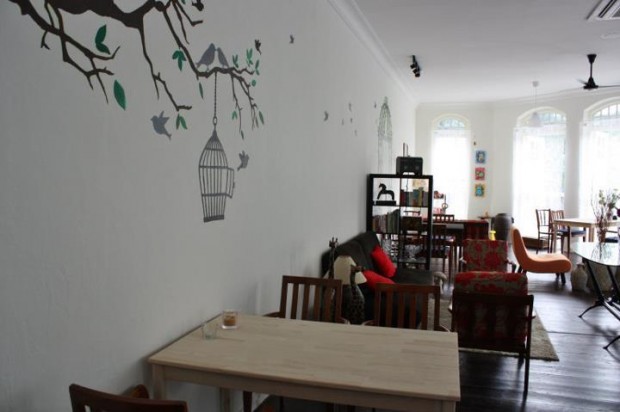 L'etoile café is a lifestyle shop cum cafe inspired by indie cafés in Japan. This 2-storey quaint little café feels like home with Japanese-French influences that reminds you of the past when things were slower. With a few books, free Wi-Fi and power plugs, you can spend the whole day alone or with friends just talking or reading.
For those with a budget of $15, you can order their desserts and/or ice creams. Ms Simanjuntak recommends this cafe for people who want to get busy being alone or connect with people.
160 Owen Road
Tel: 6298 2872
Mon-Fri: 11:00am-10:00pm
Weekends & Public Holiday: 9:00am-10:00pm
Costa Coffee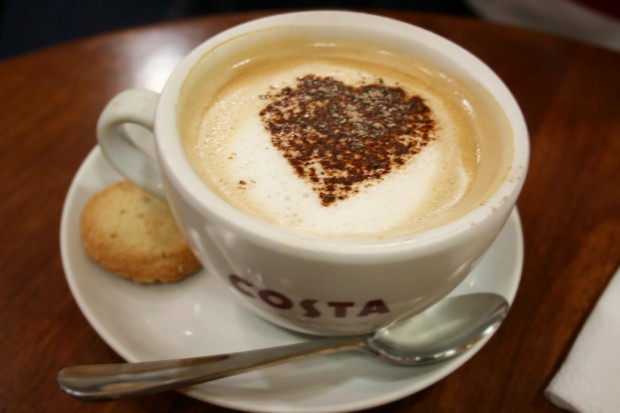 Costa Coffee is a big coffee chain in the United Kingdom just like how Starbucks and Coffee Bean is in Singapore. Costa Coffee's affordable menu and friendly staff makes it a pleasant stop for a rest after shopping and for people watching while sipping coffee.
It has both indoor dining as well as al-fresco. For those who want more than mainstream cafes, Costa Coffee is the perfect place to go around town as it has free power plugs and Wi-Fi for your laptops.
Raffles City, 252 North Bridge Rd
#01-45/45A
Tel: 6337 9835
Opening Hours:
Mon-Sun: 7:30am-10:00pm