Now that the vacations are nearing and if you haven't had the time to plan how you want to spend this break, we have just the thing for you. Treat yourself to a short getaway just across the border in Johor Bahru (JB). Here are some places to check out while you're there!
The Replacement – Lodge & Kitchen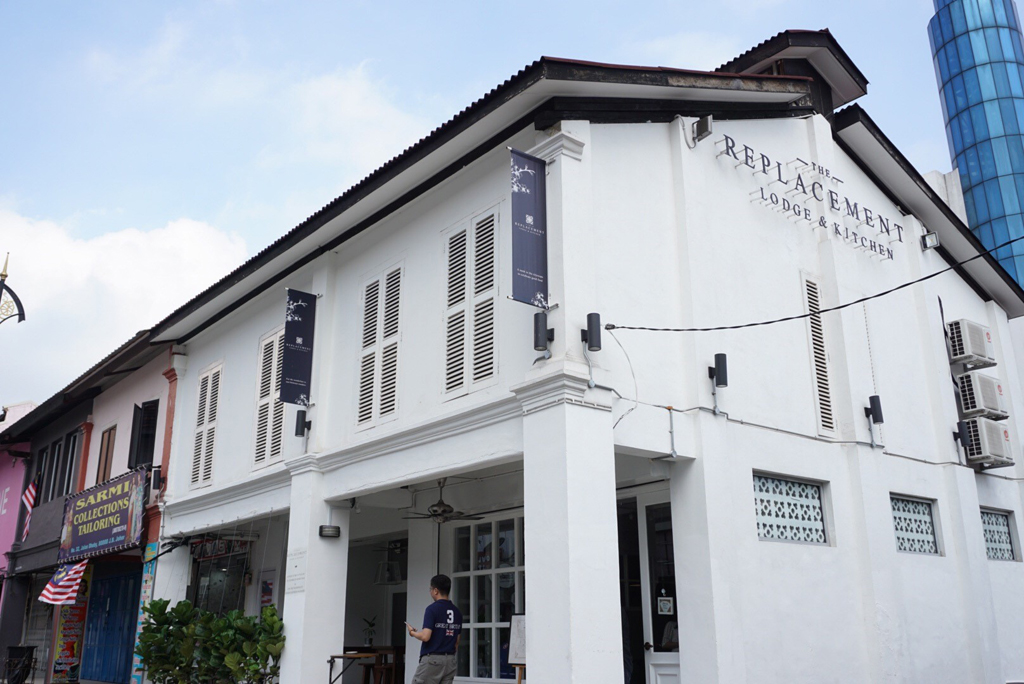 One of the more popular cafes in Johor Bahru (JB), The Replacement is definitely Instagram-worthy with its stalks of baby's breath and other mini potted plants that offer a ton of aesthetically pleasing photo opportunities. Beyond snaps, this hip café also offers a range of brunch options.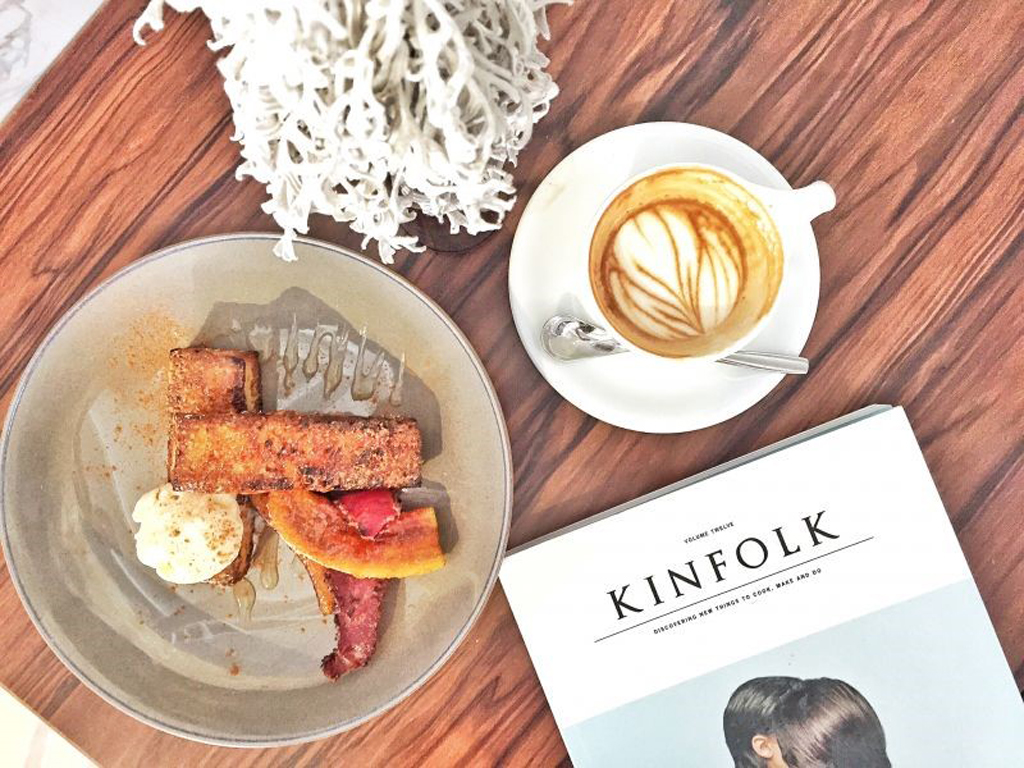 Fancy churros with Gula Melaka or Salted egg yolk? How about a standard English breakfast set of Eggs Benny or a Breakfast Platter? However, the unlikeliest of combinations served at this cafe would be the soft shell crab bao.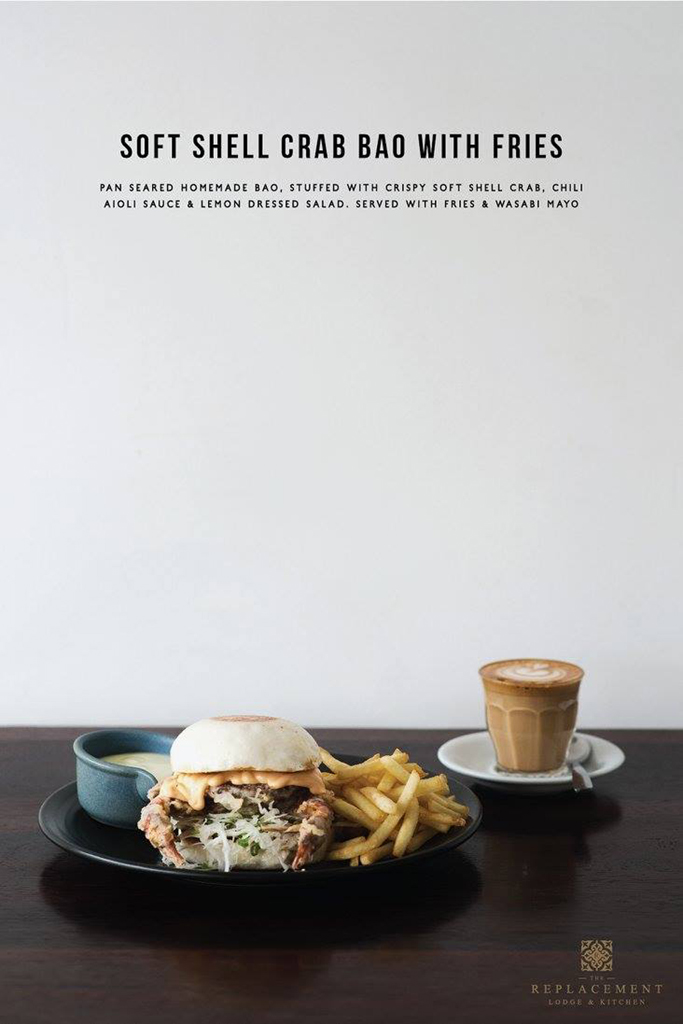 Crispy and succulent soft shell crab topped with shreds of vegetables, drizzled over by their in-house mentaiko sauce which dishes a sweet yet mildly spicy taste. All of these is contained within the soft and chewy baos. The baos are served with a side of fries that is paired perfectly with their sweet wasabi sauce.
The fusion of flavours of east meets west as well as their aesthetic delights are definitely a must try at The Replacement.
Address:
33, Jalan Dhoby, Bandar Johor Bahru, 80000 Johor Bahru, Johor, Malaysia
Opening hours:
Mon to Thur – 10am-10:30pm
Fri to Sun – 9am-12am
Cost:
RM12-RM30 (S$4-S$10)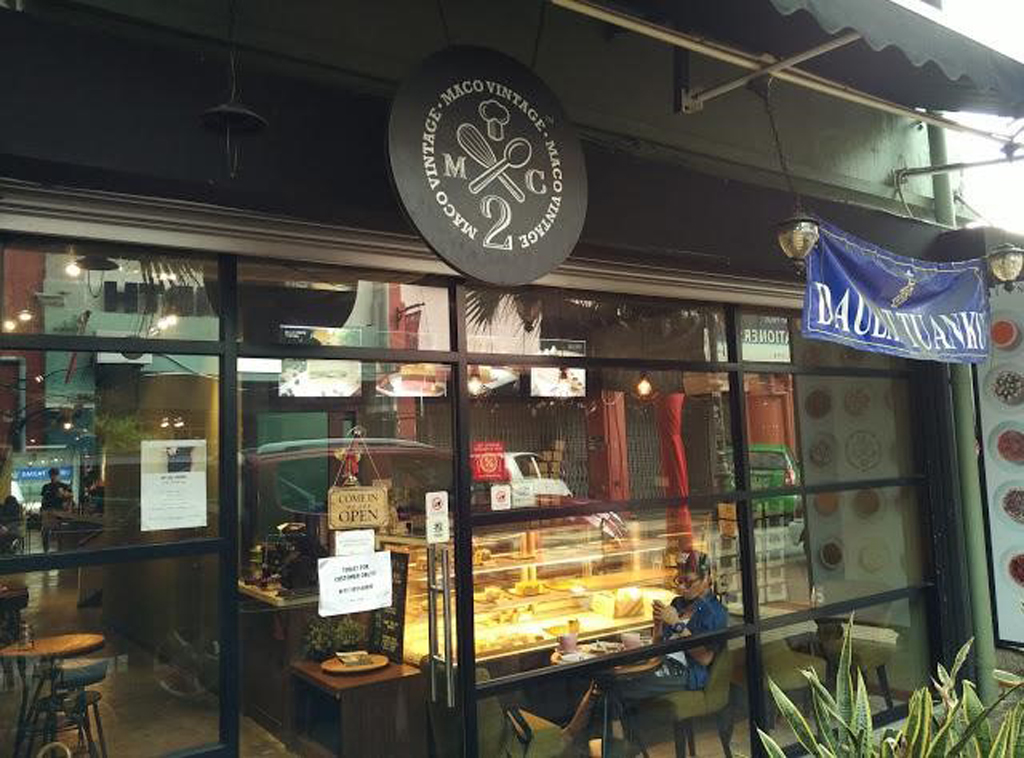 Better known for their mille crepes, Maco Cafe offers an array of food choices from French desserts such as crème brûlée to light finger food in a two-storey dining area with dimmed lighting. This cosy seating makes it a great place to chill with friends on a hot afternoon.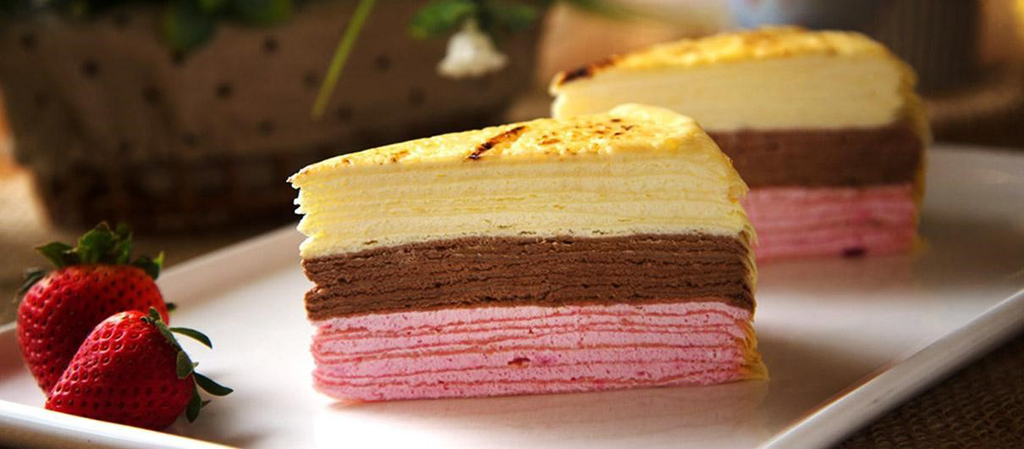 Besides the different flavours of the mille crepes, don't miss out on their servings of pizzas and pies.
Address:
65, Jalan Sutera Tanjung 8/2, Taman Sutera Utama, 81300 Skudai, Johor, Malaysia
Opening hours:
Mon to Fri – 1pm-10:30pm
Sat to Sun – 11:45am – 11pm
Cost:
RM10-RM30 (S$3-S$10)
Roost, Repurposed and Recycle cafe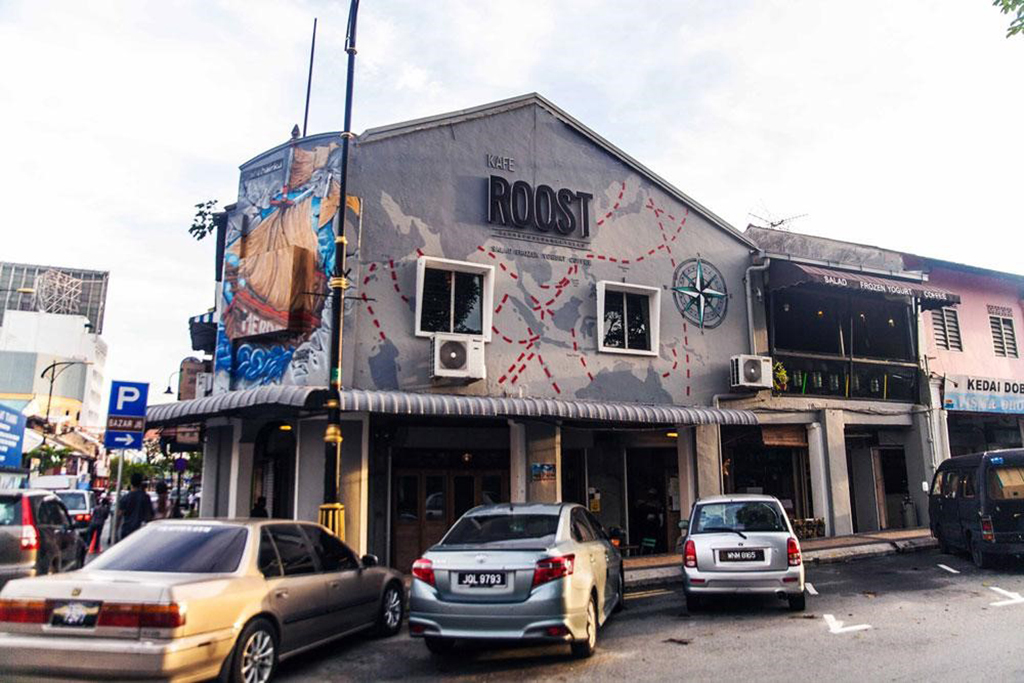 Roost, Repurposed and Recycled is one of the few cafes with an exceptional interior. Its hipster and indie theme setting isn't your typical Instagram white wall photos. As its name suggest: "Repurposed and Recycled" is the highlight of their retro deco theme. This cafe gives new life to old tin containers and other forms of recyclables, by turning them into old rustic furniture.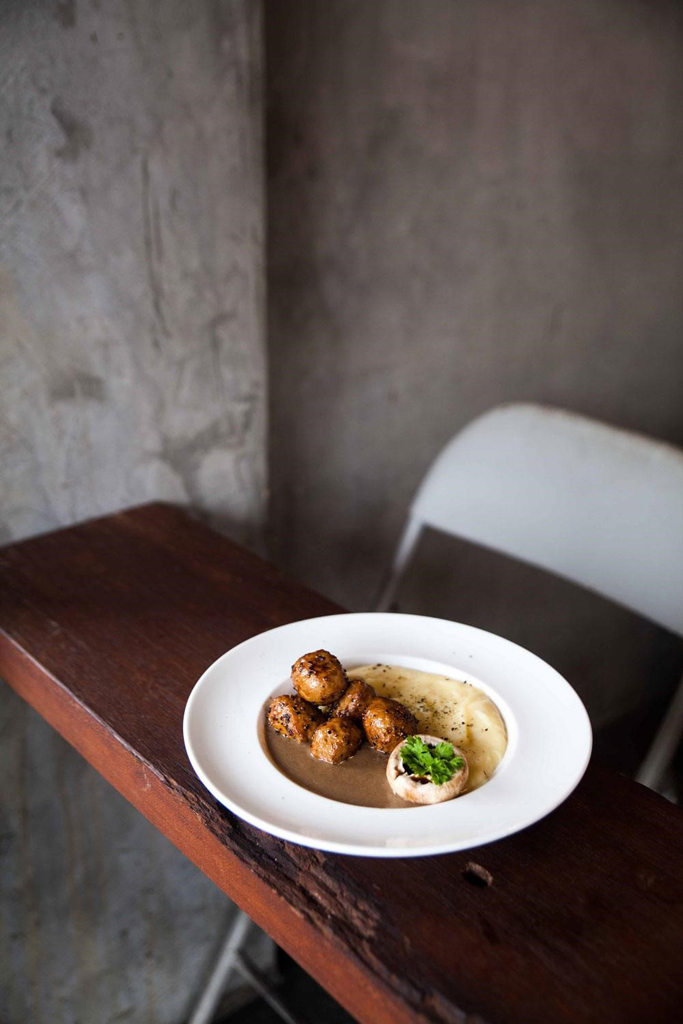 Moving on from their Instagrammable interior, their menu range will leave you spoilt for choice. Roost serves savoury dishes such as teriyaki salmon, beef ball bangers with mashed potatoes as well as salmon salad. One of their most popular dishes is the mashed potatoes with chicken meatballs.
If you're seeking a chill and hipster ambience to have your brunch/lunch, Roost, Repurposed, Recycled is definitely one of the go-to spots while you're at JB cafe-hopping!
Address:
14, Jalan Trus, Bandar Johor Bahru, 80000 Johor Bahru, Johor, Malaysia
Opening hours:
Daily (except Tuesdays) – 1pm-12am
Closed on Tuesdays
Cost:
RM6-RM25 (S$2-S$8)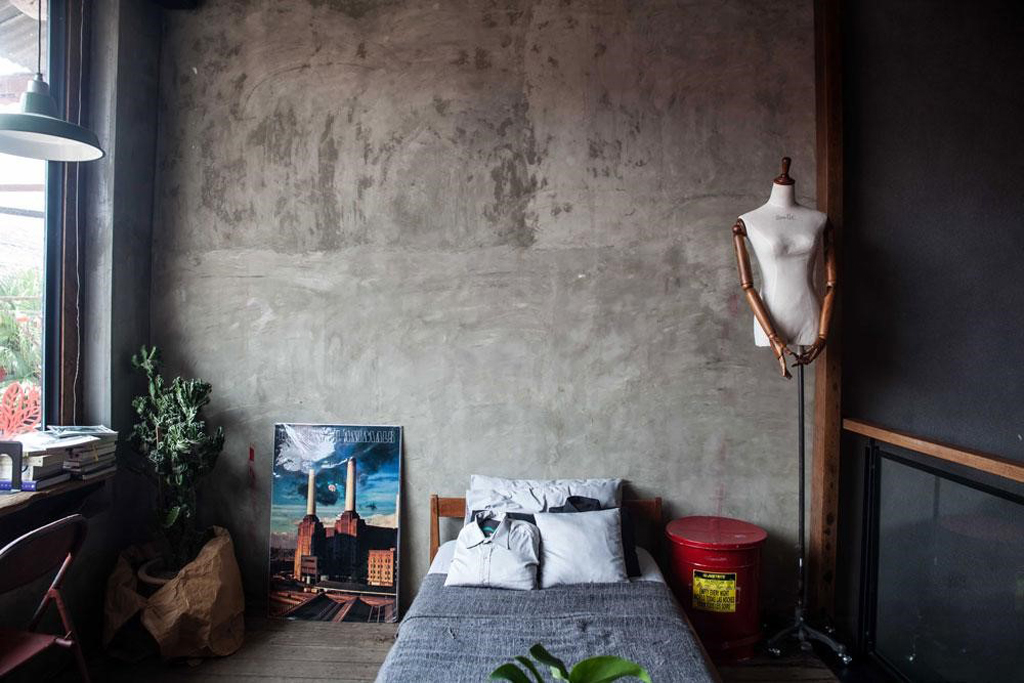 A place where fashion and food comes together, Bev C is housed in a two-storey cafe that runs a boutique on the first floor and a cafe on the second. So, be ready to be greeted with clothes instead of food when you first enter.
Head on to the second floor for a rustic and homestyle ambience that features a bed for cafe-hoppers to snap their Instagram-worthy spot.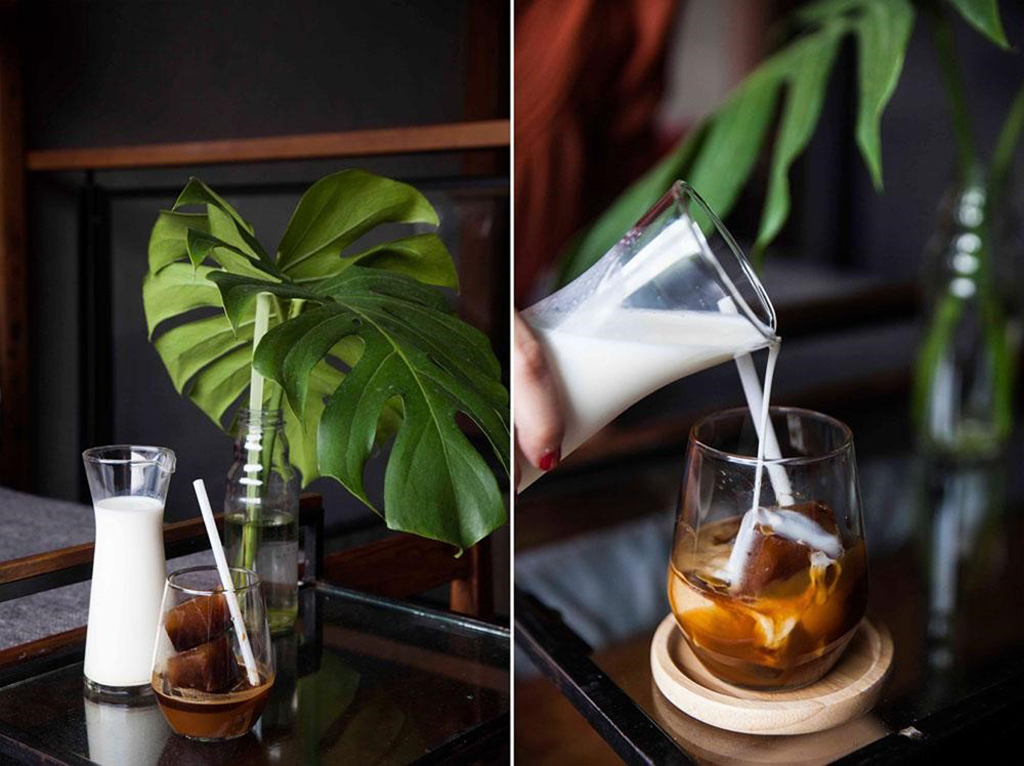 Their most popular item on the menu is their Espresso Ice Cubes with Caramel and Milk. Unlike normal iced coffee, the quality of their coffee won't be diluted over time. Instead, the flavour gets stronger as the coffee-flavoured ice cubes melt. On top of that, it gives you a satisfying feeling as the ice cubes melt together with the milk, forming a blend of latte. Be sure to take a boomerang of this pleasing process!
Besides the wide arrange of drinks, Bev C also offers croissants, desserts and pies. A popular brunch selection, their croissant comes in two options: almond and charcoal (yes, really!). The croissant is well-toasted and crispy consistently throughout. Additionally, you can pick your choice of chicken ham, smoked salmon, mushrooms, butter or strawberry. It is served with a side of lettuce, cherry tomatoes and lemon. A plus point is that they actually drizzled maple syrup over the croissant.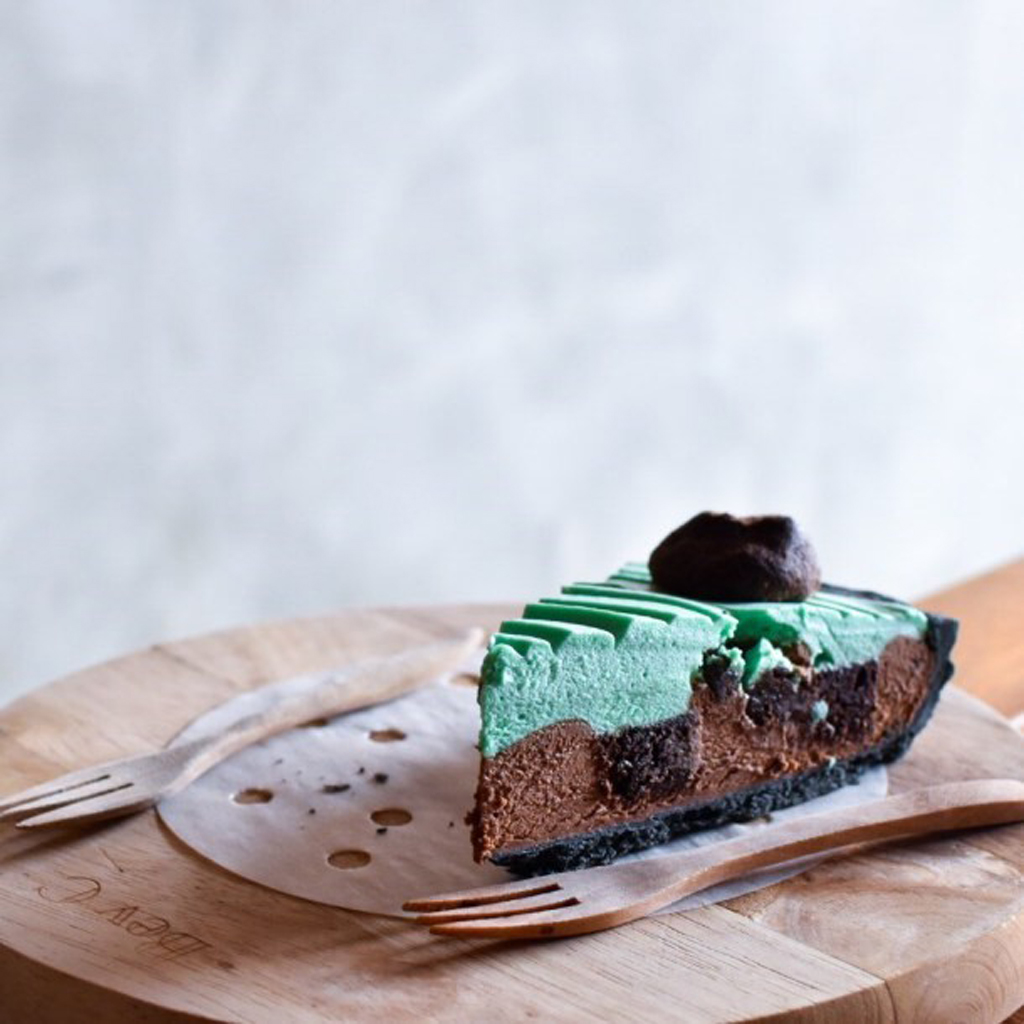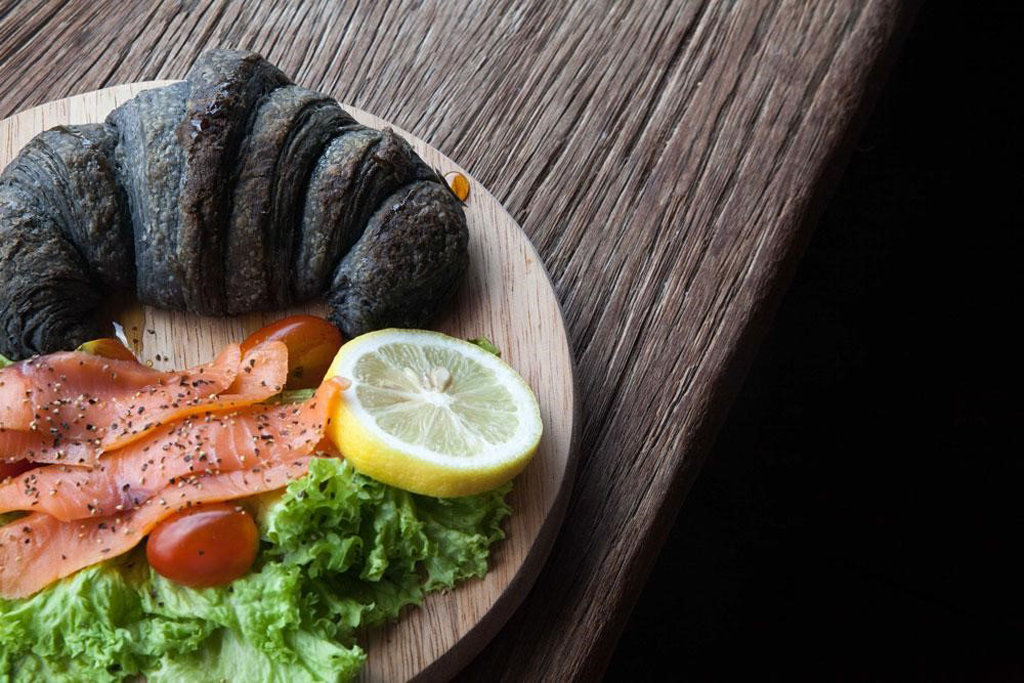 The concept of Bev C cafe is unique by having a blend of fashion and food coming together. The plating of the food items also whets one's appetite. The vibrant color combination of their dishes are definitely a place on our Instagram wall.
Address:
54 Jalan Tan Hiok Nee
80000 Johor Bahru, Malaysia
Opening Hours:
Closed on Mondays
Tue to Thur – 12pm-8pm
Fri to Sat – 12pm-10pm
Sun – 12pm-8pm
Cost:
RM10 to RM25 (S$3-S$8)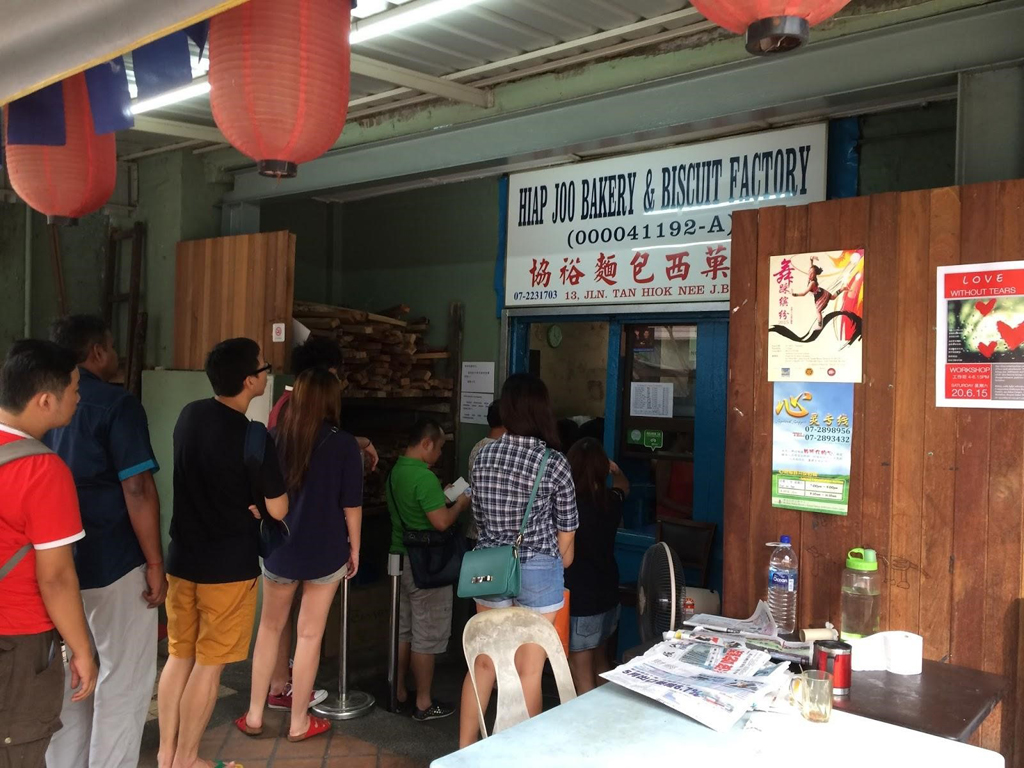 Tired of all the patisseries, cakes and cheese tarts? Time to go back to the time of traditional banana cakes. Set amid old coffee shops and trendy cafes, lies Hiap Joo Bakery that is known for their soft and flavourful banana cakes. Hiap Joo's cakes are all baked using traditional wood fire method.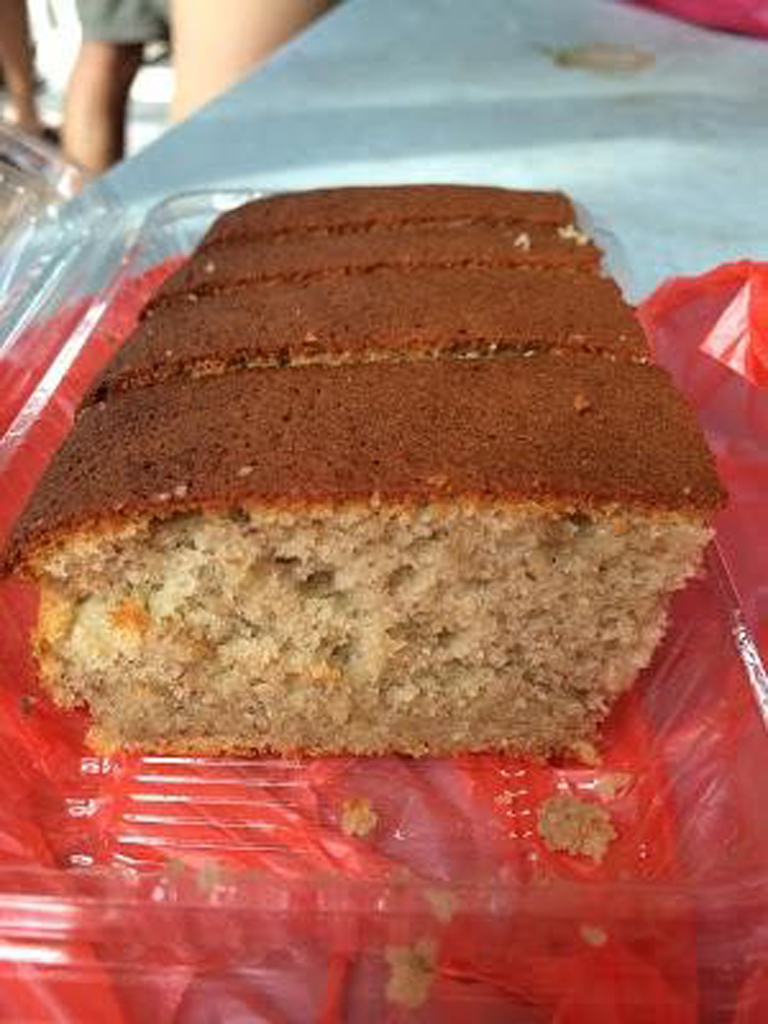 This family-run business has been around since 1919. Unlike your regular store bought cakes, Hiap Joo's Banana sponge cakes are light and spongy. Packed under its slightly charred skin is a load of pride and passion, mixed with the flavours of the banana. Based on personal experience, you might want to get in line early as their cakes are usually ready made by noon and sold out by 4:30pm. Be there early to avoid leaving disappointed.
While you are there, be sure to try their other items such as their coconut buns; a fluffy bun stuffed heavily with shreds of coconut and gula melaka but light and easy on the stomach.
Address:
13, Jalan Tan Hiok Nee, Bandar Johor Bahru, 80000 Johor Bahru, Johor, Malaysia
(15 minute walk from City Square mall)
Opening hours:
Monday – 12pm-5:30pm
Tuesday to Saturday – 7:30am-5:30pm
Sunday – 8:30am (while stocks last)
Cost:
RM5-RM10 (S$1.60-S$3)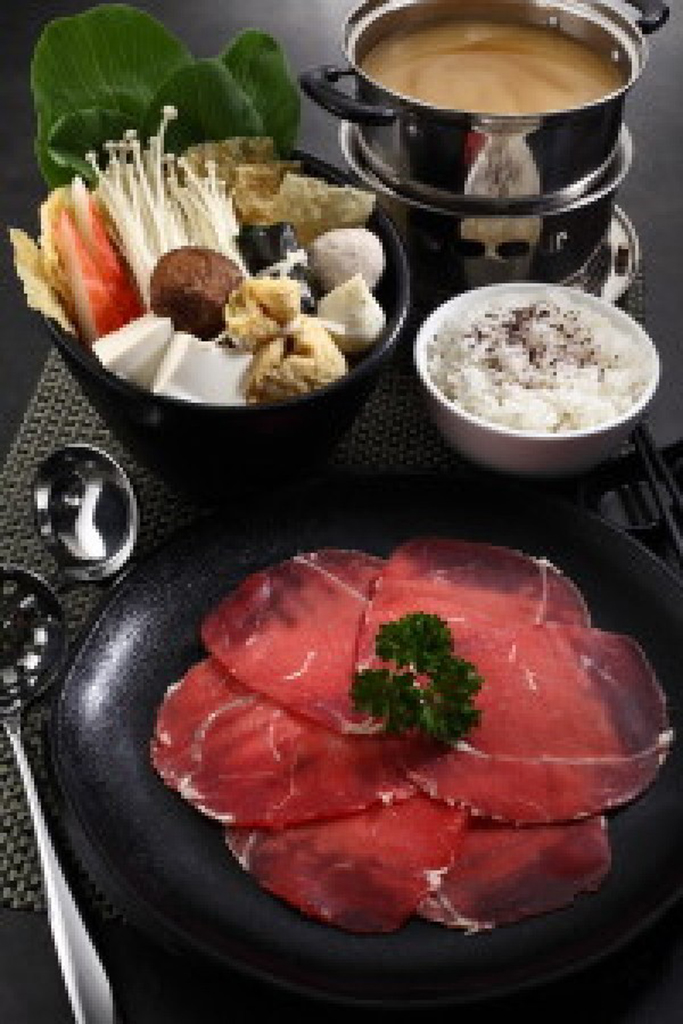 After a full day of cafe food, it's time for a nice pot of soup. Arashi Steamboat is a Japanese steamboat restaurant that offers many different kinds of soup bases, ranging from milk to spicy Sichuan soup base.
Their milk soup would definitely trigger some questions among customers. Yes, we heard it. The milk soup is their in-house soup stock mixed with milk. Its sweet though mildly salty taste would leave one craving for more! Definitely something worth giving a shot when you're there.
Their Sichuan soup base on the other hand, leaves your tongue stinging a little after a few minutes of sipping onto the pot.
From less than S$10, indulge in your very own personal hotpot with refillable soup and decent portions of meat and vegetables. Enjoy your steamboat in Arashi's cozy yet elegant setting, which aims to create a calming effect against the sweat dripping hot pot experience. For those who are not fans of Shabu Shabu, fret not. Dishes such as Korean Bibimbap and Japanese Teppanyaki are also served here.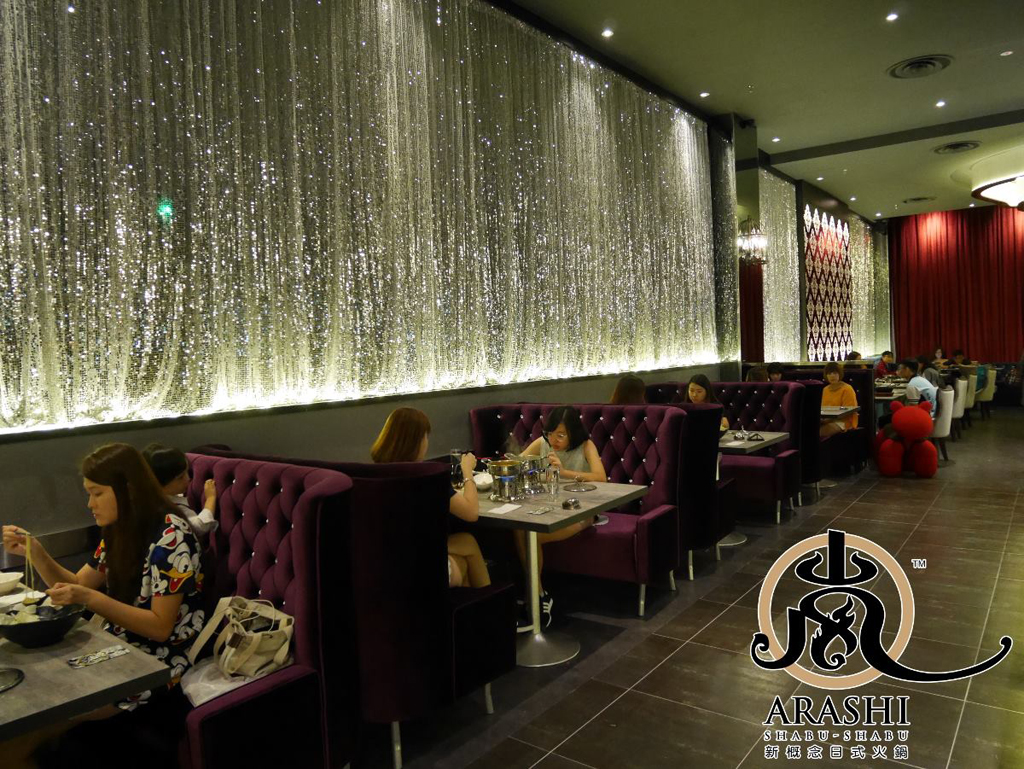 Arashi has two very accessible outlets at both City Square as well as Komta (Both near customs). It's the perfect place to end your day of feasting before heading back to Singapore.
Fun fact, Shabu Shabu is translated to swish swish, which is the action you would make when cooking the meat in the soup.
Address:
Lot 215 & 216, Level 2, KOMTAR JBCC, Johor Bahru City Centre, 80000 Johor Bahru, Johor. Lot MB 03-05,Level B1, City Square, 80000 Johor Bahru, Johor.
Opening hours:
Daily- 11am to 10pm
Cost:
RM30-RM50 (S$10-S$17)
Directions!
Worried about getting lost? Fret not, we have got the detailed directions just for you guys out there who do not drive.
Upon arrival at JB City Square just at the customs, make your way to the MacDonald's in the mall. It's about 10-15 minutes walk.

On the left hand side of MacDonald's is an exit to the streets. Take that exit.

Upon exiting, turn left and continue walking till you reach a small road junction.

Next, turn right to cross to the opposite.

Once you reach the other side, turn left and continue walking straight.

By now, you would see many Indian relics and cultural buildings.

Once you see them, turn right into that area and continue walking till you reach the junction, then turn left and continue walking straight.

It's about a 3-5 minutes walk from now so you would be seeing the stretch of cafes soon.

Have fun exploring the area! And note that all the cafes are within short walking distances. So feel free to walk around and check out the other cafes that are there as well!