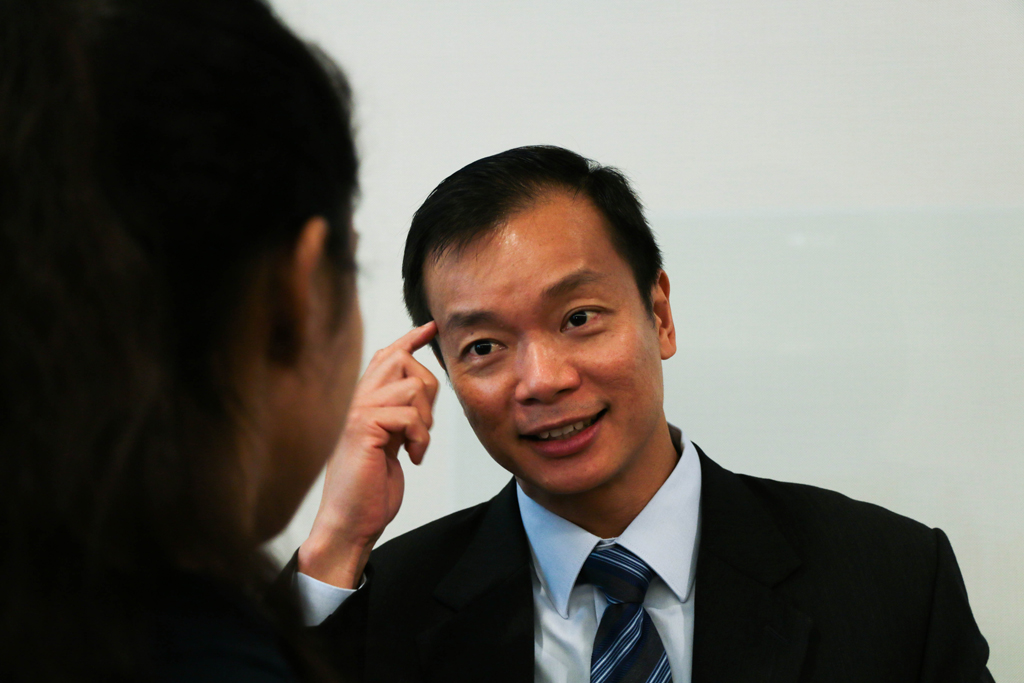 You would assume that a Nominated Member of Parliament (NMP) with an illustrious career as the Chief of Sports Medicine at Changi General Hospital and as a former national sailor to hail from a string of prestigious schools.
But that is not the case for Dr Benedict Tan, who revealed his neighbourhood school roots prior to entering Hwa Chong Junior College and studying medicine at the National University of Singapore.
The guest-of-honour at the recent School of Sports, Health and Leisure (SHL) graduation ceremony said in his speech that he spent his early schooling years at Birkhall Primary School, Ghim Moh Primary School and Ghim Moh Secondary School.
The 48-year-old explained that he didn't go to "brand name" schools because his father believed that self-motivation has a bigger part to play in one's success than the external environment.
"As long as you're happy with what you've done and it goes along the lines of your own conscience – that's success," said Dr Tan.
The decorated sportsman, who is often linked to sailing, said that sport provides a platform to accelerate one's learning as it allows one to make mistakes and learn from it without getting heavily punished. He added that one will learn much faster through mistakes.
The May 4 ceremony saw 637 SHL graduates receiving their diplomas. Among those in attendance is SHL graduate Joel Wei Maojie, 24, who agreed with Dr Tan's view.
Graduating with a Diploma in Sports and Exercise Sciences with merit and a Diploma in International Business, Joel who was chosen as the valedictorian for the SHL Class of 2015 seemed like the typical success story.
But, the 24-year-old had once felt like a failure. This was especially when he failed his GCE A-Level examinations after spending three years at Anglo-Chinese Junior College. He had to repeat an academic year because of poor results.
After his National Service stint, Joel picked himself up and enrolled in RP's SHL course due to his love for sport.
"It is easier to excel in something you like, rather than something you have no interest in," he said. "So question yourself on what you want today and when you know them, chase it as hard as you can."
Feeling proud of her son, Joel's mother, 52-year-old clerk, Mdm Tan Yen Luan, said she had always been encouraging him to move forward despite his initial setback.
She added: "If you fail, you always have to pick yourself up again because in life, you're always learning."