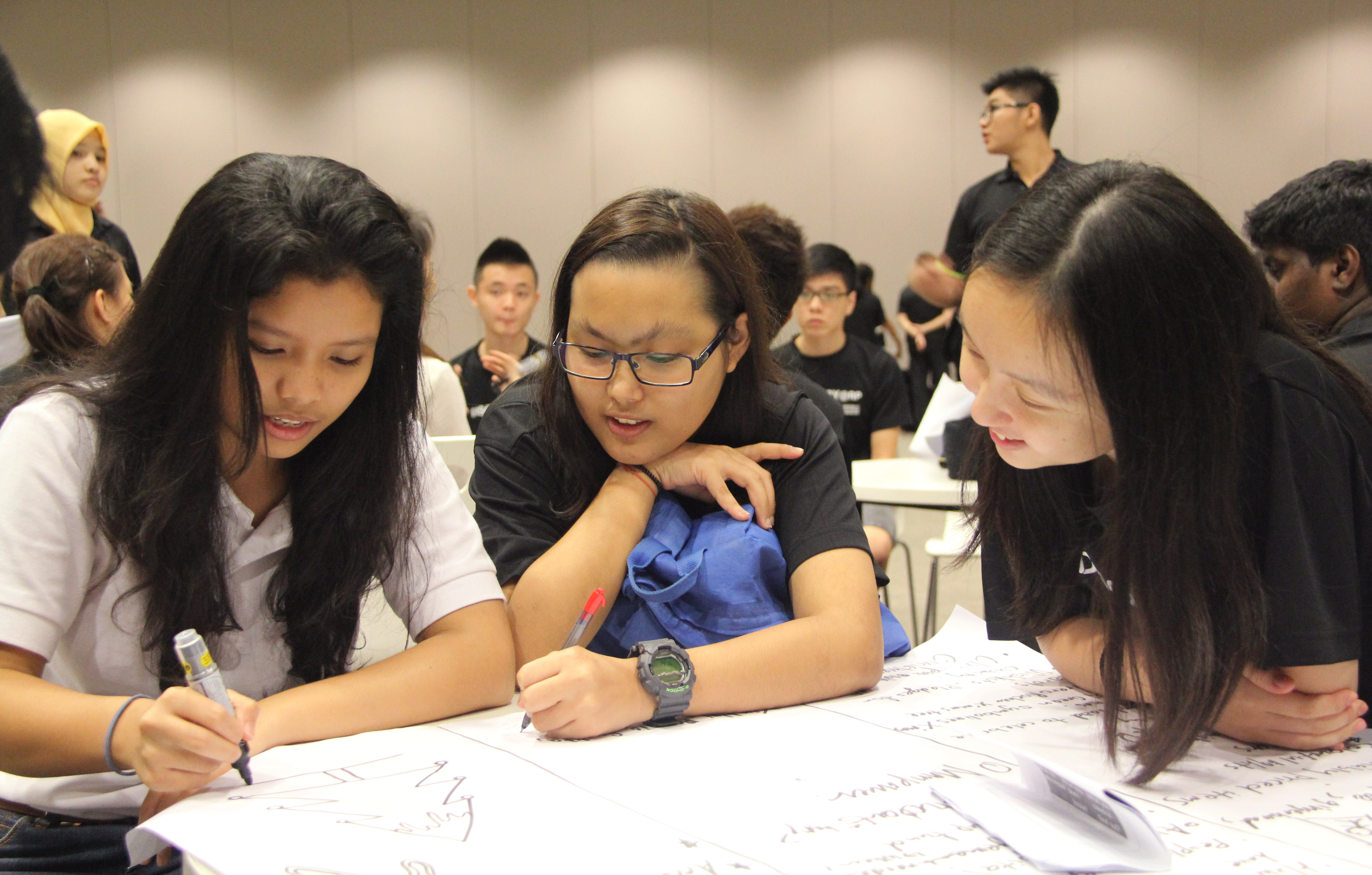 Nearly 100 secondary school students experienced a taste of life in RP, including the polytechnic's PBL pedagogy, at Discovery@RP on Nov 22.
The event is a post-GCE 'O' Level exam camp that aims to give students insights into the different diploma programmes RP offers and enables them to experience the school culture through games and activities.
Leading the efforts to introduce RP to these Secondary 4 and 5 students was a group of Student Ambassadors from the polytechnic's seven different schools.
The kick starter of the event was the RP Amazing Race where students had a total of 23 stations to visit. One of the stations had activities like the Braille Time Bomb, where students had to match the letters according to those on the piece of paper given to them.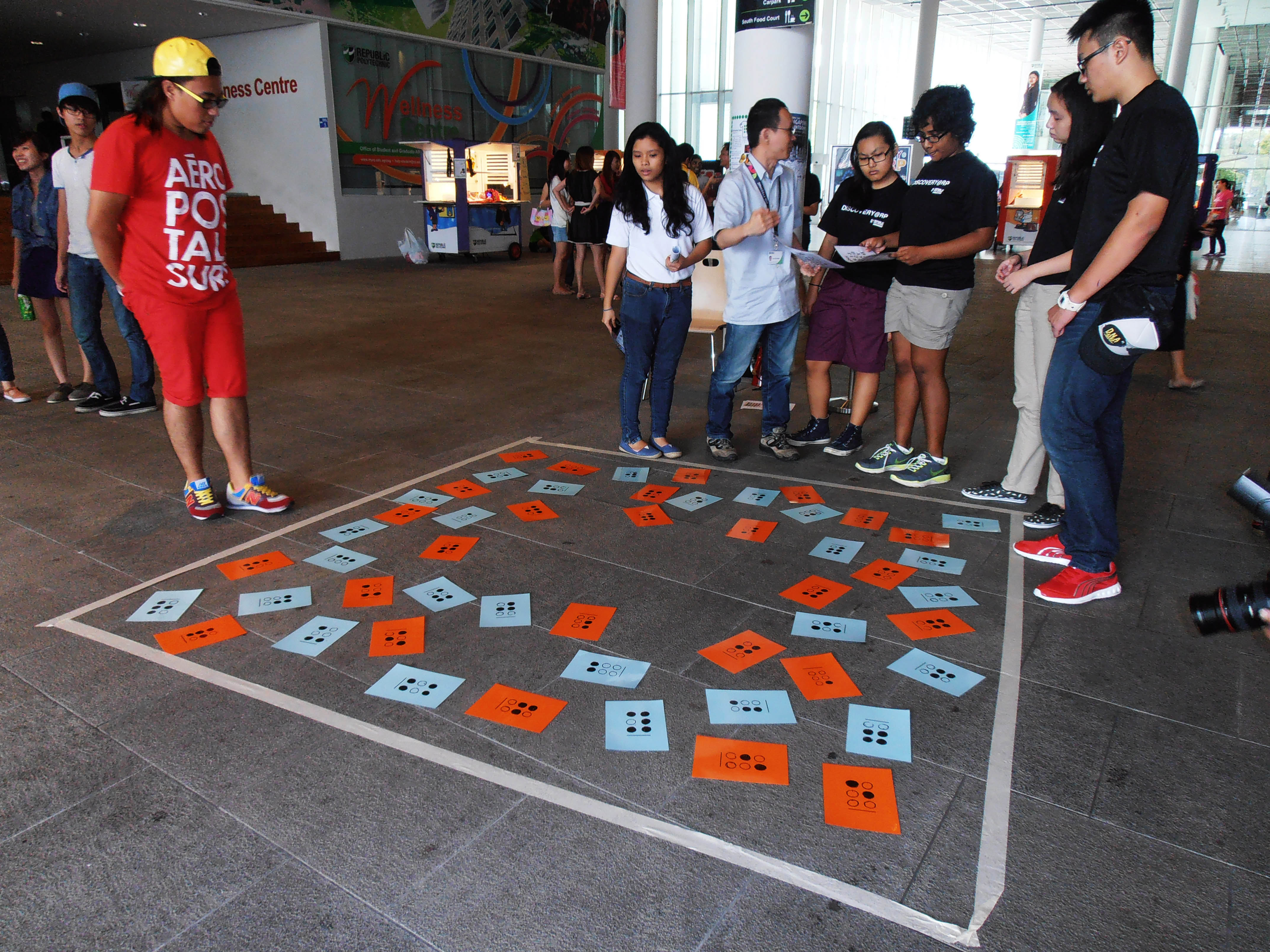 Another station called Stalk Me got students to pose with props from the camp and post the pictures on social media websites like Instagram and Facebook.
Nurul Nisha Suranee, 16, from Serangoon Garden Secondary School, said she really enjoyed the Braille Time Bomb station. "It was something I have not tried before and it was fun experiencing something new," she added.
A highlight of the camp was a short trip to the classrooms where students had a go at the Problem-Based Learning (PBL) system. Just like what RP students experience daily, they were introduced to the Problem Definition Template when solving the problem statement of the day. These gave them an opportunity to experience and analyze problems the way RP students do.
CHIJ Toa Payoh Secondary School student Estelle Teo Po Hui,16, said: "I was not interested in RP, but after the whole camp I realized how wrong I was! Now I can see that RP is very unique."
To end it off, students danced to the beat to a 'Clubbing Session' held at the TRCC, where remixed songs from The Script and Pitbull were played, signifying the end of the whole camp. As they left RP, they took with them warm memories of the new friends made and a heightened appreciation for all that RP has to offer.