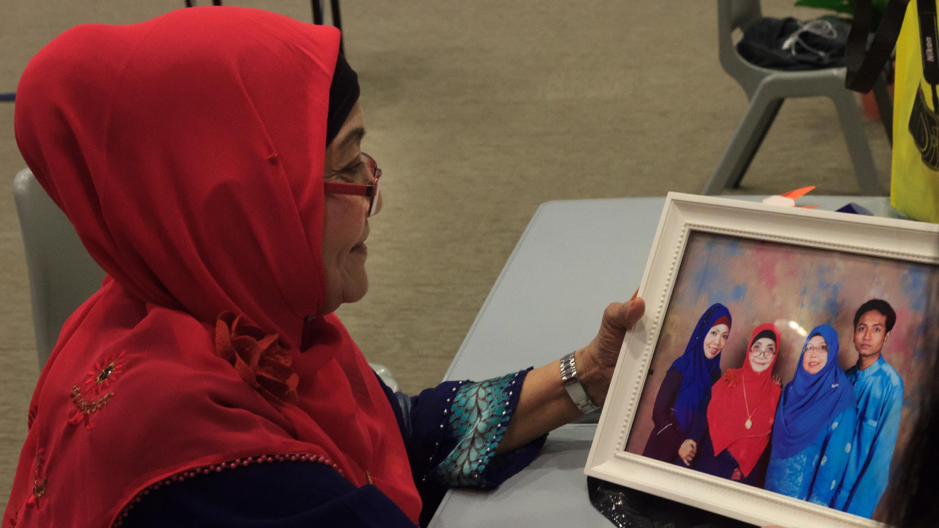 Patients of HCA Hospice Care and their families gathered on Jul 2, 2016 to create meaningful memories at the "We Are Family" Portrait project. The event was held at Republic Polytechnic's Agora Hall 2 and its main highlight was the family portrait photoshoot.
The event witnessed a total of 120 participants from 18 families. The number of people per family ranged from two to 22.
The "We Are Family" Portrait project provided HCA Hospice Care patients with life-limiting illnesses a chance to take a family portrait with their loved ones. It was organised by students from RP's Diploma in Social Enterprise Management in collaboration with HCA Hospice Care and volunteers from Portrait from the Heart.
Mr Lawrence Loh, 50, a volunteer at HCA Hospice Care, was the initiator of project. "Having a family portrait is something we take for granted," he said. "Have every opportunity to take photos with your loved ones because one day this will become memories and it could be the only memories that you might have."
HCA Hospice Care patients were given a professional experience for their photoshoot – makeup services were provided for them and their family members.
"I think it's very important to have a family portrait," said Madam Rokiah Abas, 72, a HCA Hospice Care patient. "It helps create wonderful memories and in a way, it helps improve our relationship too."
Besides the services provided, families could also personalise and decorate the photo frames after they received their photographs.
"Seeing them smile when they collect their photos is fulfilling," said Choi Yu En Jolin, 19, a third-year Social Enterprise and Management student who was one of the volunteer managers at the event.
Apart from being able to take their own family portraits, HCA Hospice Care patients also took part in familiar games such as jenga, UNO and chapteh.
The children were not forgotten. They got to interact with mascots, such as SpongeBob Squarepants, Shrek, Spiderman and clowns, who entertained the crowd with their funny antics. Superbeagle band and students from both LASALLE and Singapore Polytechnic also performed for the patients and their families.
Mr Loh said the key takeaway from the project was to "cherish your loved ones when you still have the chance to do so and never take your loved ones for granted".