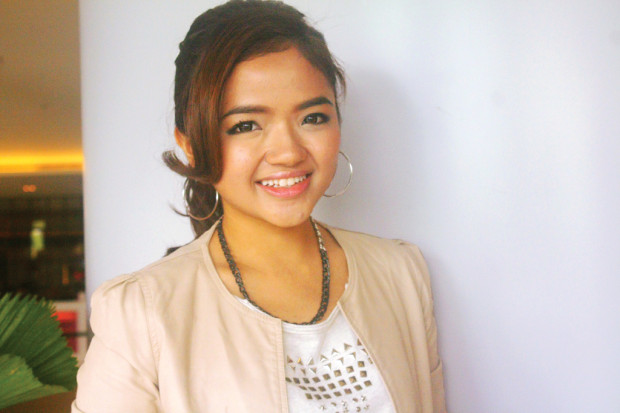 For paper-chasing Singaporeans, getting a spot in the National University of Singapore (NUS) would be an opportunity to be cherished dearly. But for Farisha Ishak, who won last year's singing competition The Final 1, letting go of her spot in NUS for now is the best thing to do. The petite singer, who is currently signed to Hype Records, has decided to take a break from school to concentrate on her music career. It was not an easy decision for her to make.
A clash of her school schedule with recordings prompted Farisha to consider making a clean choice. Fortunately, a tough decision couldn't have been made easier if not for the tremendous amount of support she got from her family. Farisha, who proclaims herself as a family oriented person, told the team that she was thankful that there was support from her family which was really nice and that it meant a lot to her to have the people that she really loved backing her up.
The huge decision was weighing heavily on her but now that she's made it – she breathes easy.
"Now that I have made the decision I feel so sure of what I'm doing and that's why I feel like I'm putting in my 110 percent into singing."
The bubbly star, a political science undergraduate before deferring school, has no definite answer when asked when she would most likely continue school again, saying she intends to focus on her music and working to promote her album for now.
Since winning the competition life has been an endless series of recording, shows and public appearances – like this one at the Mediacorp roadshow where she was giving us an exclusive interview. What has changed?
"I think like what really hits me hard is the time that I sacrifice with my family and friends because I'm a very family oriented and playing kind of person so that's a big sacrifice for me."
Despite so, she added on that it was worth it, as she gets to do what she loves doing. A supporter of English football club, Chelsea, the 20-year-old recently launched her first album in February. Citing Emeli Sande an English born, Scottish recording artist and songwriter as her inspiration, Farisha said: "she strikes me as someone who sings her heart out and people, her fans knows what she's talking about and they feel it too and so I want to be, I strive to be that kind of artiste".
Despite the heat in the small backstage room where we were speaking to her, Farisha was always cheerful and patient. She ended our interview with practical advice for budding singers. "I think you know it's always good to sort of push yourself and do what you like…. that if you really love doing it, you should always do it, you should always find time to do what you love that's what I think and it is all about time management".
She adds that her mother used to tell her that she has 24 hours in a day – that's a lot of time not to be doing anything. And that's her mantra – to take each day, fill it up with passion and work hard to fulfil her goals.