Organised by students from the School of Management and Communication, the event aimed to educate RP students and staff about poverty and hunger, as well as to inspire them to play their part in reducing food waste. Despite their love for food, Singaporeans generated 791,000 tonnes of food waste last year.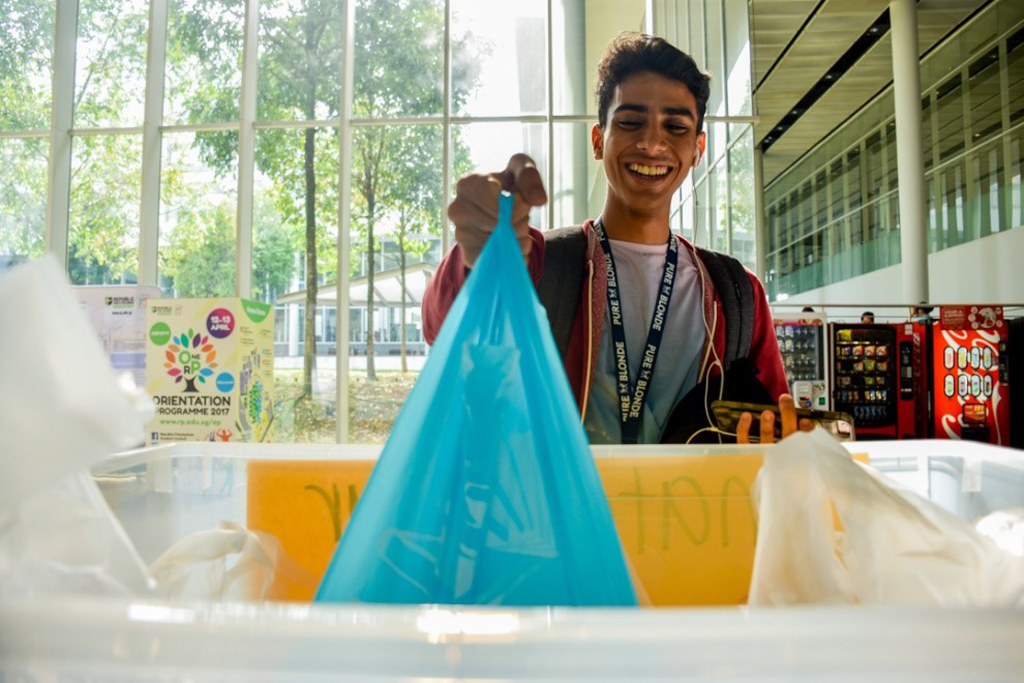 Between October 16 and 20, the students set up a booth outside the library entrance at E1 where they organised mini games and collected non-perishable food items.  The food collected was sent to the beneficiaries of Food from the Heart, a charity that distributes food ration to the hungry.
'At the end of the day, I just hope that through this event, I am able to help a certain group of Singaporeans," said Kartika Nur Irwani, 19, a second-year Social Enterprise Management student who led the project. "Even though it may be really small donation, we hope to make a difference to these needy families. If they are fed through these food we collected, we're happy."
The project's organisers, students from the Diplomas in Social Enterprise Management and Consumer Behaviour Research, were inspired by Australian company OzHarvest, which collects quality excess food from commercial outlets such as supermarkets and hotels and deliver it to charities. The students had visited OzHarvest during a Student Overseas Trip to Sydney in 2016.
Ms Valarmathi Pakirisamy, the lecturer-in-charge of the food donation drive, said food waste could have far-reaching consequences. "I was watching a documentary on how our food wasting habits have caused climate change, and is affecting the polar bears. This is a matter that's close to me, as I love animals," she said. "So, apart from food wastage being a subject that's dear to my heart, it's something that the students are also interested in.  So, we decided to work together to make this drive possible."
Ng Joon Khee, a first-year Health Management and Promotion student, was among the many who took part in the activities. "To be honest, I only decided to play the games to get cotton candy, but through the game I learnt that Singapore is generating a whole lot of food waste, and it's scary, really. Knowing that there is something I can do to minimise this problem makes me want to take action," said the 19-year-old.