This year's Geylang Serai Ramadan Bazaar is going back to its traditional roots after years of being dominated with contemporary or hipster-type food options. About six in 10 food stalls at the bazaar are focusing on traditional Malay dishes. With less than a week before the bazaar ends on June 5, Afiq Hazdly and Shahrukh Irfan have picked out five traditional food that you should definitely try if you have not visited the fair.
Dendeng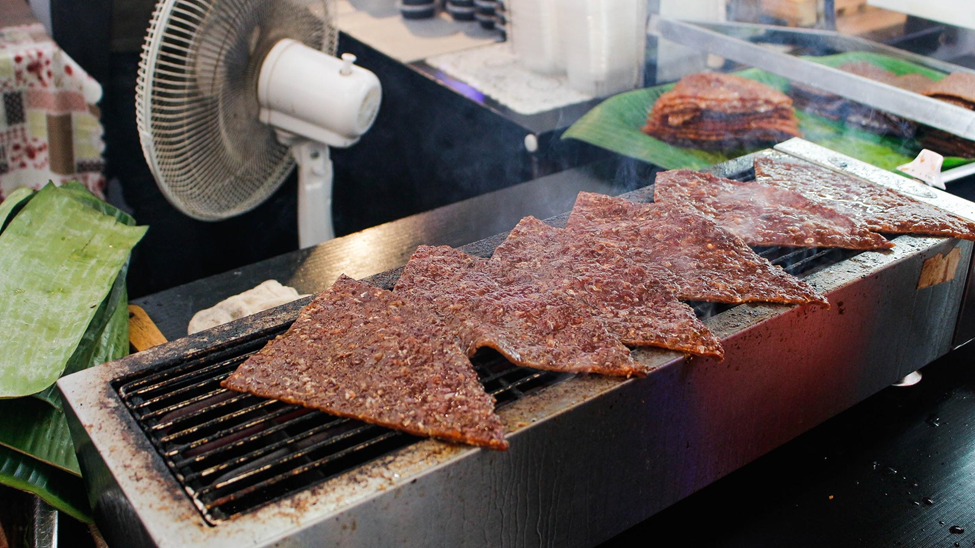 Similar to the American beef jerky, Dendeng means thinly sliced meat in Bahasa Indonesia. It was first made by the Minangkabau people and during that time, it was made with dried beef so that it could last for days.
At the Geylang Bazaar, Dendeng can be found at almost every corner. It is a favourite among the local Malay Community and is priced at $5 for every 100g.
Value for Money: 8/10
Apam Balik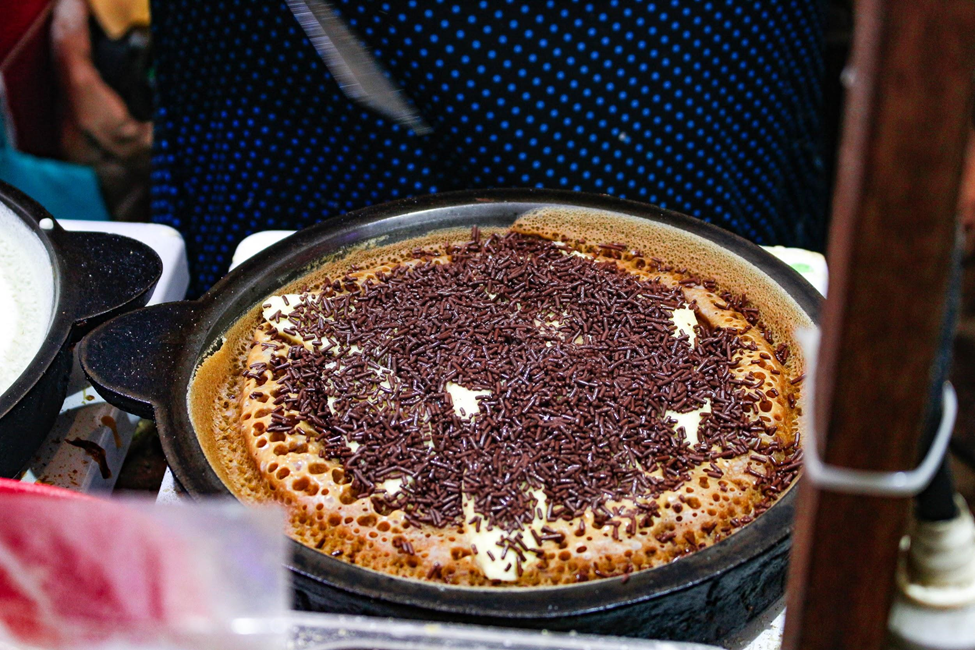 The humble Turnover Pancake goes by many names, Terang Bulan and Martabak Manis, but is most commonly known as Apam Balik. The original Apam Balik is made with corn and peanuts placed on top of a fluffy pancake. At the Geylang Bazaar, you can find other flavours such as Chocolate Sprinkles and bananas.
The price of the Apam Balik varies as it depends on the topping you decide to choose. But do not worry as the price of an Apam Balik will definitely set you back by $10.
Value for Money: 9/10

Keropok Lekor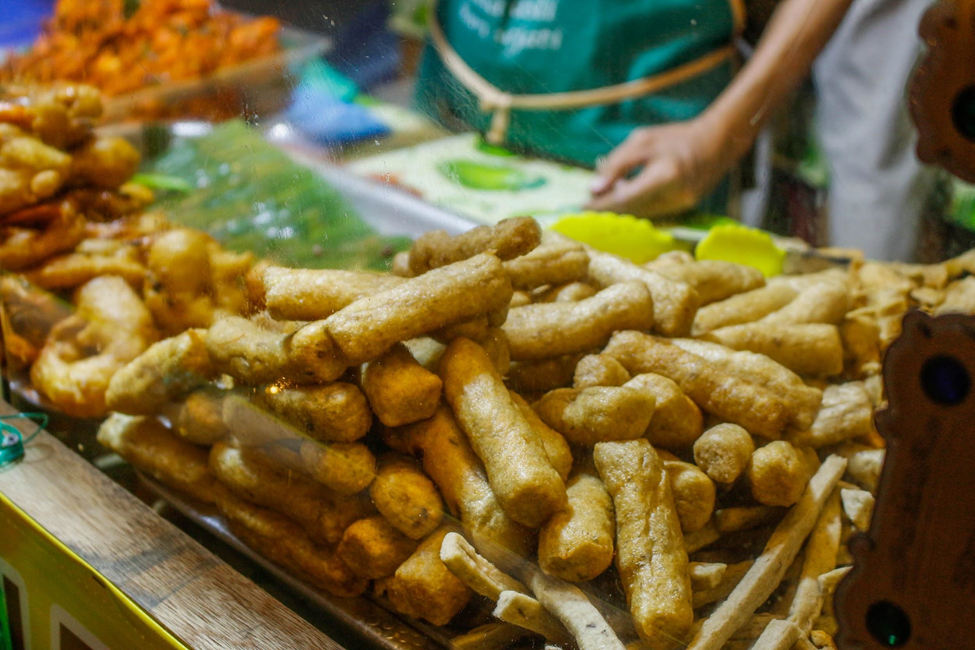 The Keropok Lekor (Fish Sausage) is made from fish, sago flour, sugar and salt. It has two versions – the crispy ones or the soft, chewy ones.
It is a staple at almost every bazaar and pasar malam so you definitely will not miss it.
Value for Money: 7/10

Ayam Percik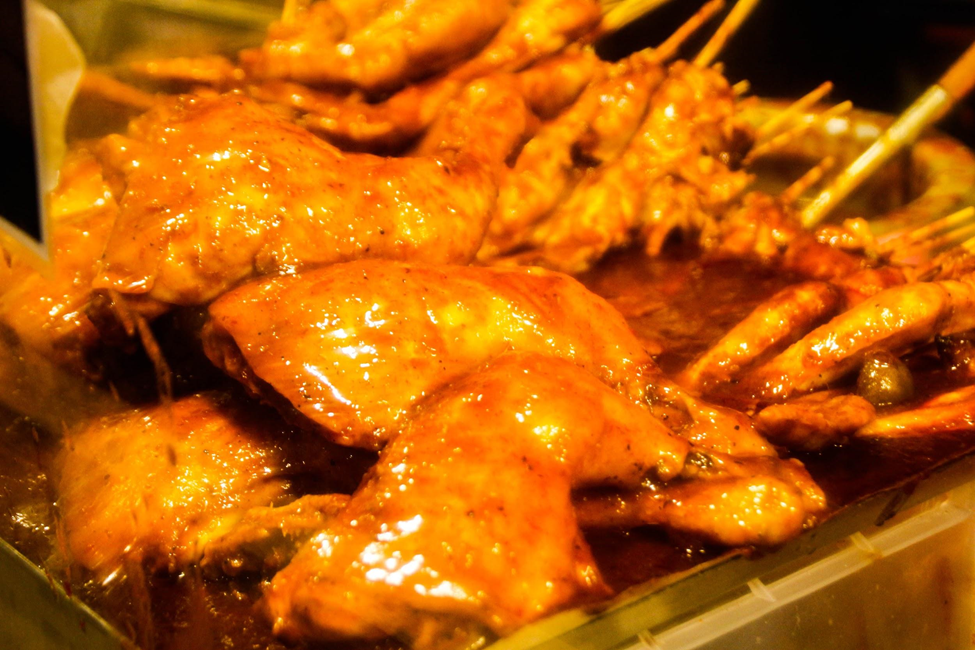 This sweet, spicy and almost irresistible roast chicken will leave you wanting more. Ayam Percik or Ayam Golek is a local favourite and the chicken is covered with marinate before it is skewered on a stick and roasted over a fire.
Priced at just $2 for a stick, the chicken can be found at almost any corner of the baazar.
Value for Money: 8/10
Otah-Otah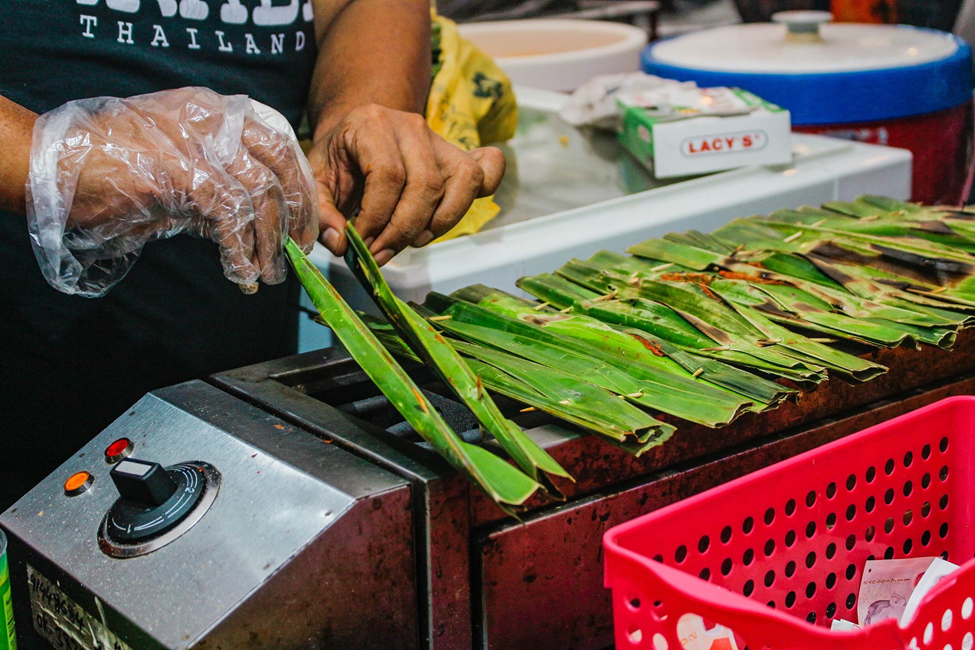 The Otah-Otah is grilled fish wrapped in a banana leaf that is served fresh off the grill. It is really cheap, but be prepared to wait as some customers will buy them in large quantities.
Value for Money: 6/10